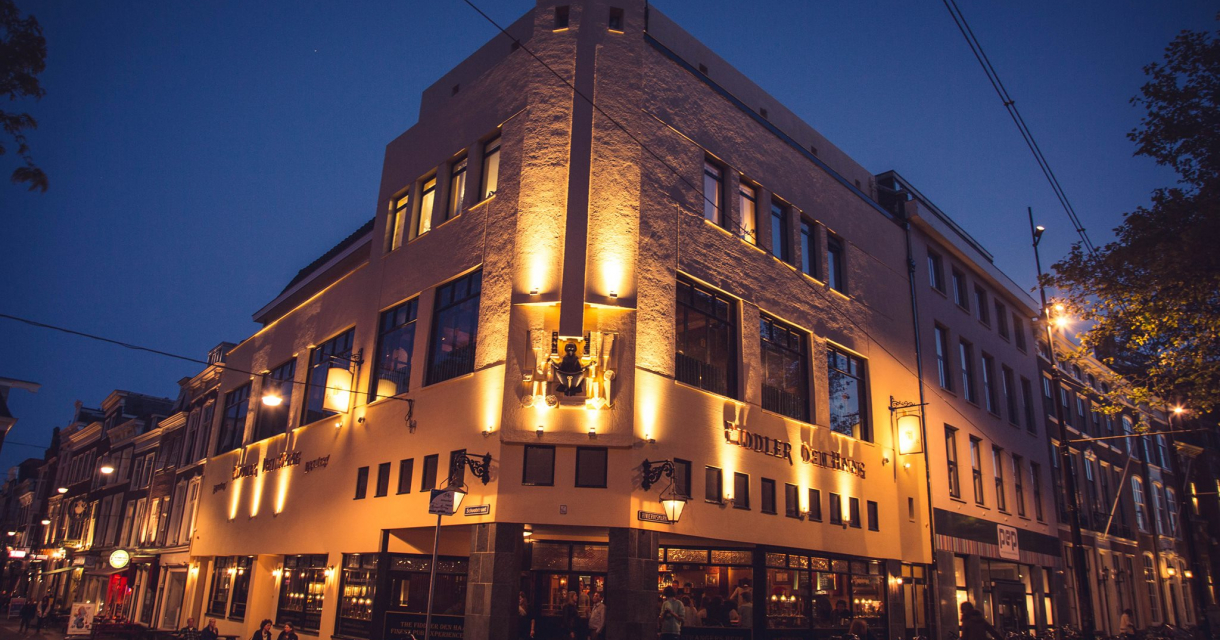 The Fiddler is an authentic English pub located opposite the Grote Kerk (Great Church) in the centre of The Hague. The interior is decorated in English style, including red London telephone boxes. The Fiddler is the largest international pub in The Hague and therefore attracts a wide range of international visitors, including many expats. The Fiddler distinguishes itself from other cafés in The Hague by its huge selection of beers - over 200 - and its own microbrewery where traditional English beer is brewed. Besides a wide range of beers, The Fiddler also has an excellent kitchen that serves everything from small snacks to main courses. If you love sport, then you've come to the right place at The Fiddler: all the major football matches can be watched on the six screens.

Micro Brewery 
The Fiddler has an own Micro Brewery where a fine selection of traditional English ales is made. They hand pick all their malts and select only the finest English hops for their ales. 

Live sport
The Fiddler has six big screens to enjoy your favourite sport. You can watch the English Premier League, several cup games, Europa League and Champions League football. 

Getting there
The Fiddler is located opposite of The Big Church (Grote Kerk) in the city centre of The Hague, which is easily accessible by car and public transport. Car park Torengarage and City Parking are within walking distance of the pub. Those who prefer to take public transport can take a tram from The Hague Central Station. You will find yourself in the charming inner city in less than a five minutes.