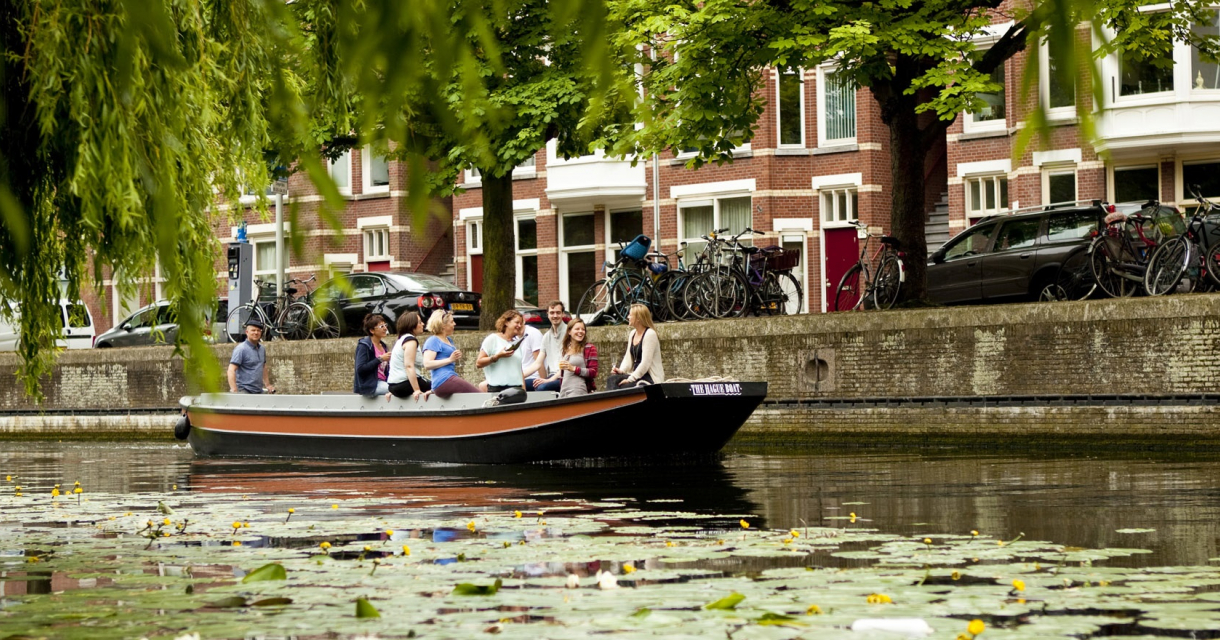 Experience The Hague from the water. Join the unique boat for a city tour. Daisy sails from the boarding point next to the Hilton Hotel.
To book?
If you want to come sailing in The Hague, owners Jan and Leonie Persoon offer different ways to show you the city. With a breakfast boat on Sunday morning you go to the green Westbroekpark, enjoy the peace and nature. Special theme trips such as a gin tonic tour or a coffee complete boat trip are regularly offered. Plastic soup fishing is a super fun activity on board for children. Of course this is also great fun for adults, so come and sail with us in The Hague! You can rent the boat for your own group or participate in one of the theme trips that are offered during the sailing season.
The Daisy
Daisy is an open boat, has 28 seats and can also be rented exclusively. For example for a company outing, family gatherings, birthdays, brainstorming sessions or VIP transport service.
Online reservations for The Hague Boat