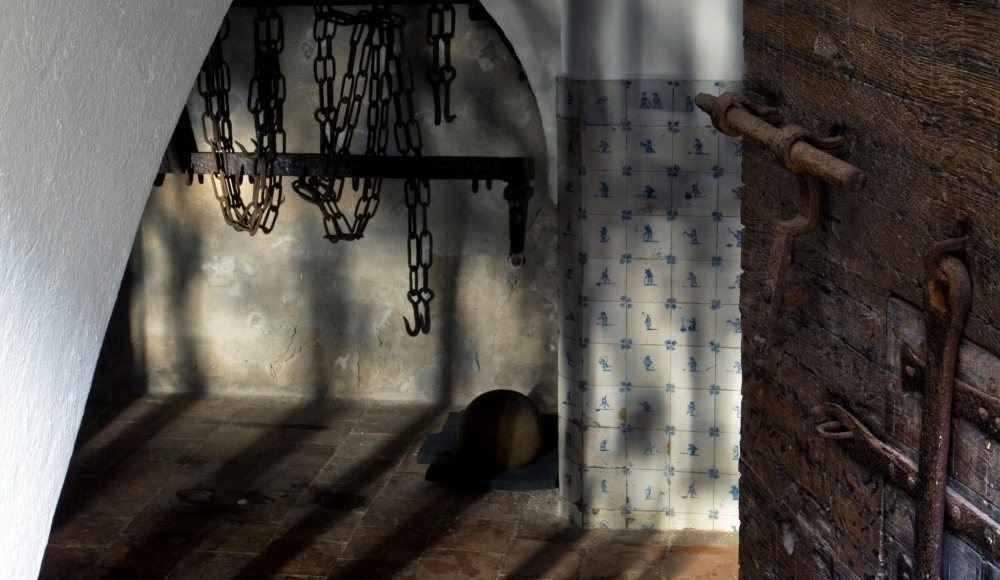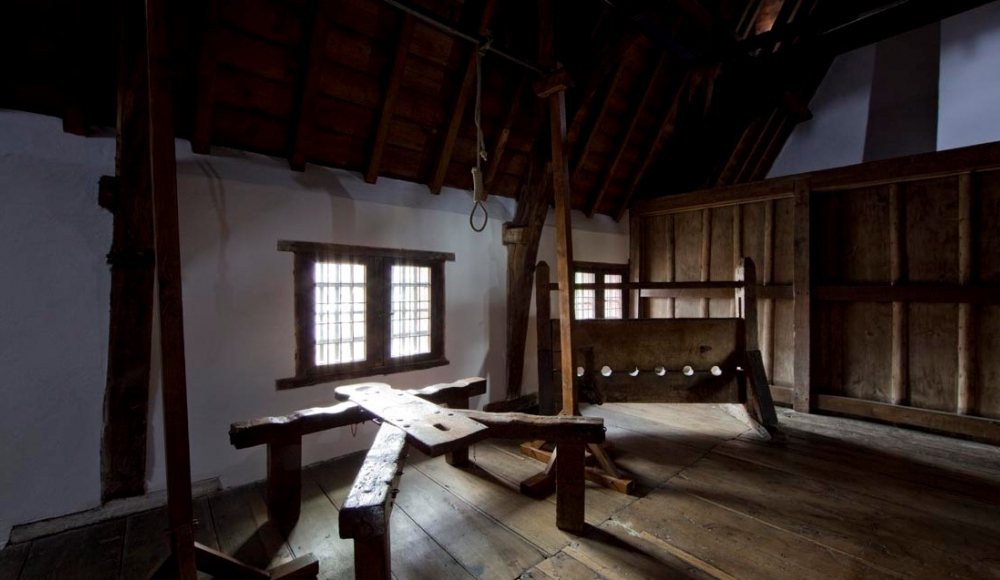 Discover the Prison Gate Museum
Have you ever seen the inside of an ancient prison? Have you met the jailer, the executioner or the judge? Been face to face with a guillotine? Go back in time and experience the story of crime and punishment.
This building was once the main gate to the castle of the Counts of Holland, the Binnenhof (now the Houses of Parliament). In the 15th century, the medieval gate became the most important prison of the powerful Court of Holland. Later, the gate was expanded with the Gaols (jail cells) and the Court House. Suspects were incarcerated in the dark Gaols. Here they waited to be interrogated and sentenced. It was in the Torture Chamber that they were made to confess. The sentence was carried out immediately, if possible with a large audience.
Famous Dutchmen such as Cornelis de Witt and Dirk Volckertszoon Coornhert were incarcerated in the Prison Gate. They stayed in their own luxury cell, known as the Ridderkamer or Knights' Chamber. From the Lady's Room you looked out over the Hofvijver and city life.
Since 1882, the Prison Gate Museum has been a state museum and home to the national collection of instruments of punishment and torture. The Prison Gate Museum in The Hague tells the story of crime and punishment from the 15th to the 19th century. Four centuries of imprisonment, interrogation and punishment.
Discover the blood-curdling stories at the very place where history was written.