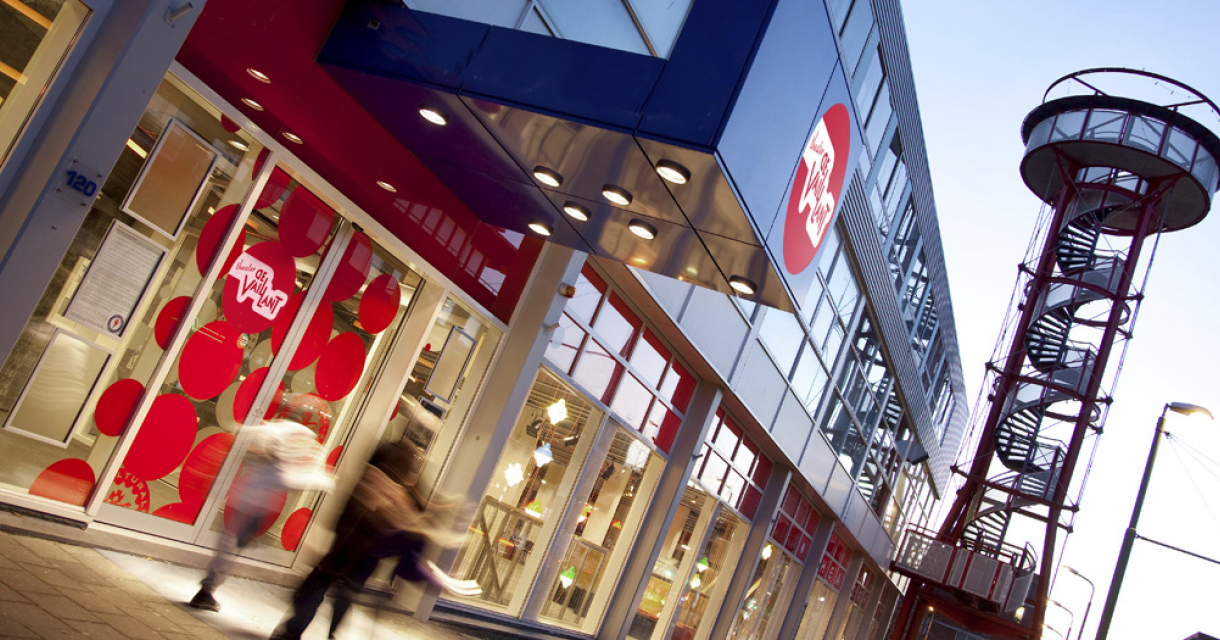 The Vaillant Theatre is certainly part of the cultural industry of the greater city centre. The aim is to increase the cultural participation of all residents of The Hague. De Vaillant is a refreshing and welcoming theatre house for anyone with a passion to be on stage.
Experience it!
As the first stage in The Hague where you can participate and experience it for yourself, De Vaillant is committed to involving various target groups in the creative process and the development of programs.
De Vaillant offers many provisions and expert guidance and advice, while innovation and experimentation within the performing arts are still fully stimulated.
Theatre hall
De Vaillant has a theatre room with a maximum of 125 seats, a small hall consisting of 67 places and three professional (dance) studios, a complete kitchen and a recording studio. You may give and follow workshops, watch performances and enjoy good food every day. All areas can be rented and we can also take care of the catering industry.
Talent development
On Tuesday evening, the theatre will be taken over by young people during Studio S, De Vaillant's talent development program. For a small price, the studios are rented to young people up to the age of 27 and support is provided in the process from practicing to a professional performance.
Theatre bar
Every day you may enjoy tasty food for a good price in the theatre bar at De Vaillant. Pupils from the De Einder practical school learn the catering trade in the kitchen and behind the bar. On Wednesday you can enjoy a social meal which is quite extensive for only € 2.50. Join us from 11.30 am.