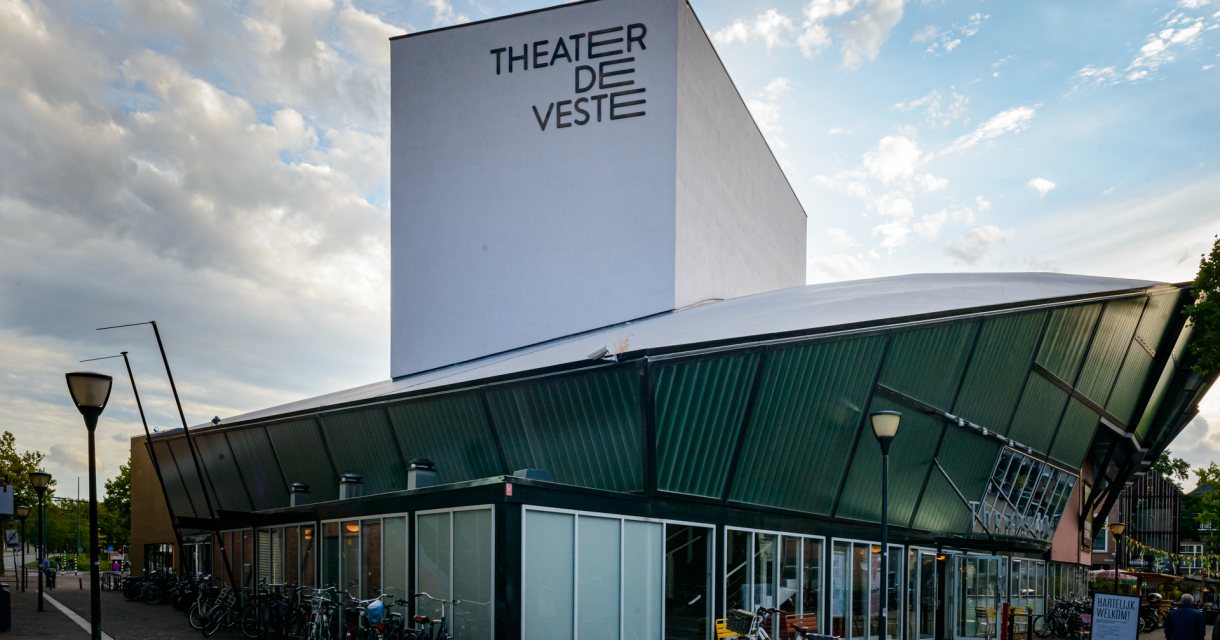 Medium-sized theater located a stone's throw from the center of Delft. The modern building, designed by the nationally and internationally renowned architect Jan Hoogstad, opened its doors in January 1996.
Accessibility
Theater de Veste is a 5-minute walk from Delft station, where tram line 1 (The Hague/Delft) also stops. Various city and regional buses stop at the 'Zuidpoort' stop next to the theatre.
Car
From the highway (A13) take exit 9 Delft/Pijnacker (IKEA). At the bottom of the exit, head in the direction of the center (follow parking signs 'Zuidpoort'). 
Parking
The Zuidpoort parking garage (900 places) is located right next to Theater de Veste. This garage is open 24 hours a day. At the bar, you can buy inexpensive compensation cards at €8.50. You can also buy a discount card (reimbursement card) via the ParkingDelft webshop, which costs € 10.00 (max. 4 hours of parking applies to both). For current information about the parking policy and rates, check the websites: www.delft.nl and www.parkerendelft.com. Disabled places are located on level -1, near the exit and elevator.
Bicycle storage
Directly opposite the entrance of Theater de Veste you will find the guarded bicycle shed of Biesieklette. The charging point for your e-bike is new. 
With the RegioTaxi Haaglanden
If you are disabled and/or do not have your own transport, you can also take the Regiotaxi Haaglanden to the theater. The telephone number of the regional taxi is: 08896-66000.