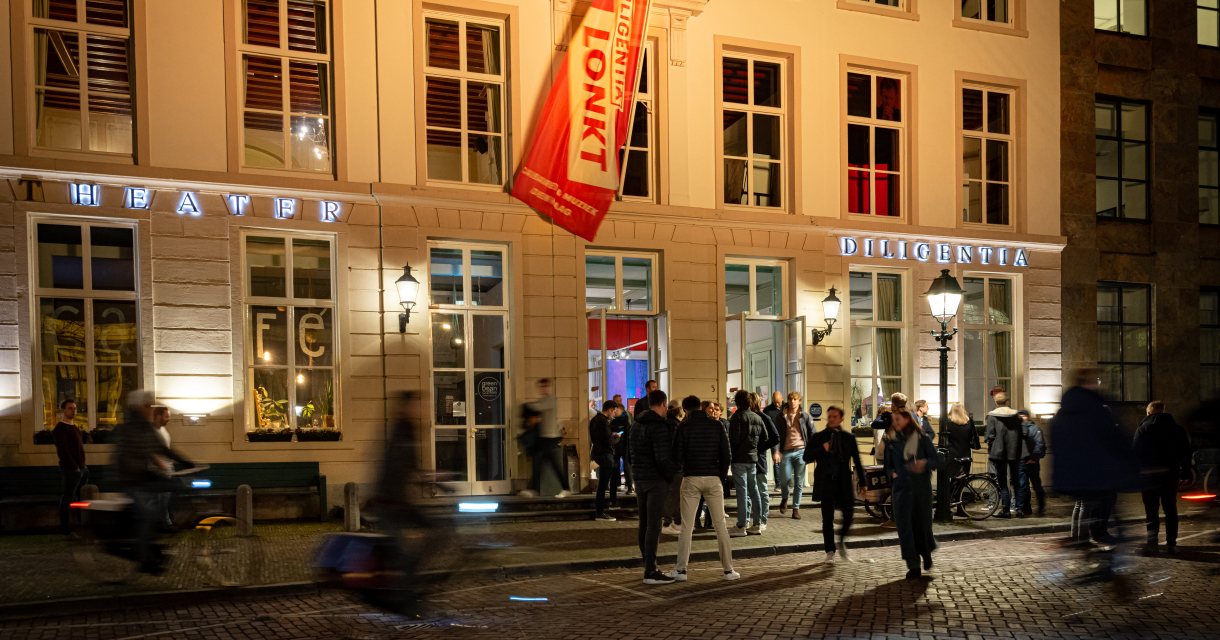 Favourites
Remove
Theater Diligentia is located on the Lange Voorhout in The Hague and has been a household name in the theatre world for around 200 years. Diligentia is The Hague stage for cabaret and stand-up comedy.
Cabaret performances in Diligentia Theatre
In Diligentia Theatre you can enjoy cabaret, stand-up comedy and cabaret music. All well-known Dutch and Flemish comedians have performed in this cosy theatre. To name such a few: Youp van 't Hek, Yentl & de Boer, Claudia de Breij, Sara Kroos, Theo Maassen, Paul van Vliet, Sjaak Bral, Sanne Wallis de Vries, Jörgen Raymann, Dolf Jansen, Javier Guzman and of course many others.
Diligentia was recently named the Theatre of the Year.
History and architecture of Diligentia Theatre
Diligentia has a long history. Construction of the front of the building started in 1645, but the space where the main hall is today dates from a century before. In 1805, the building, which originally served as a residence, came into the hands of the Hague Society for the practice of Experimental Philosophy, which used the phrase 'Diligentia'. From 1821 the halls were also rented to a new company 'Concert in Diligentia' that performed classical concerts here. Since then, the function of the building on the most beautiful avenue in The Hague has remained the same: it has served as a hearing and concert hall for two centuries. During the last renovation in 2003, it was decided not to turn Diligentia into a modern, atmospheric theatre. The monumental façade, the intimacy of the room with the 500 red plush chairs and the balcony gate that is so appreciated by artists and the public, are just a few of the many elements that have been preserved. Since the old splendor of Diligentia has been restored, the theatre on Lange Voorhout has once again become The Hague stage for cabaret, cabaret music and stand-up comedy.