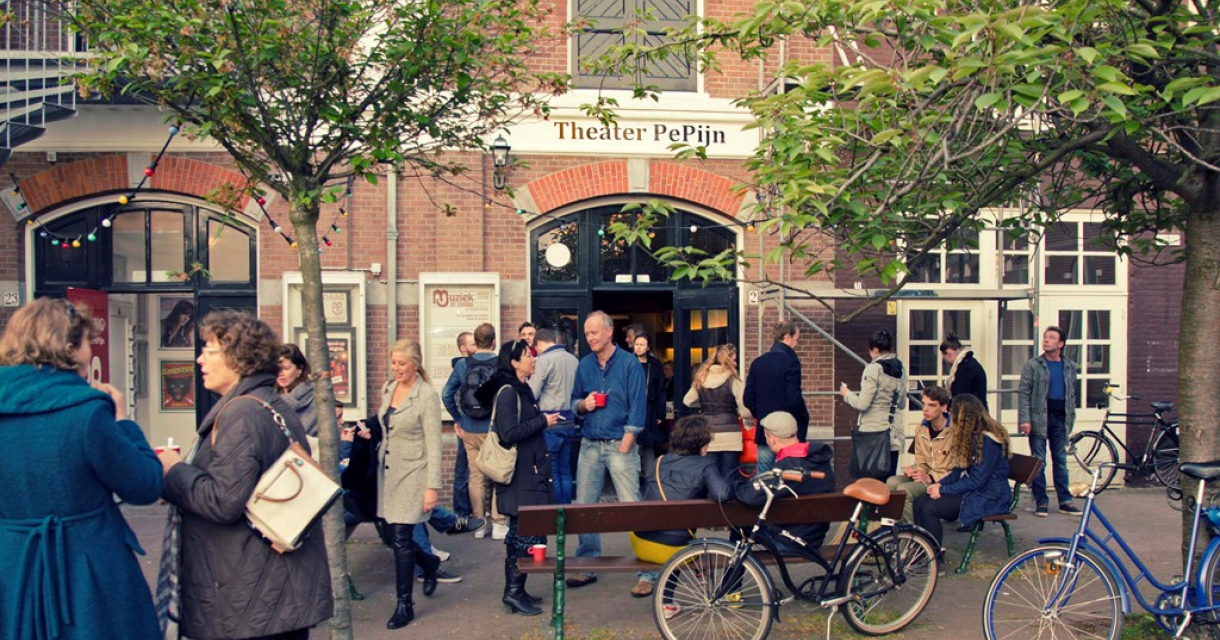 Favourites
Remove
The Pepijn Theatre located on the Nieuwe Schoolstraat is a great starting point for all new and upcoming comedians and a brilliant concept within the Dutch theatre world.
Cabaret performances in the PePijn theatre
In the PePijn theatre you can enjoy various cabaret artists, comedians, stand-up artists and local artists. All famous Dutch and Flemish comedians have held a try-out here in this cosy ground-floor theatre: Youp van 't Hek, Theo Maassen, Paul van Vliet, Sjaak Bral, Jörgen Raymann, Dolf Jansen, Herman Finkers, and many, many others. In addition to the cabaret performances, the program also includes regular concerts and children's performances.
History of the PePijn theatre
On 18th December in 1964 Paul van Vliet and Liselore Gerritsen started Cabaret PePijn in the small theatre in the Nieuwe Schoolstraat. With 'a little encouragement and a little Pain', this theatre has become a household name in the cabaret world. An indispensable stage where established comedians and young talents launch their new program in an intimate atmosphere. The living room for all comedians!
The building
The theatre is located in an old warehouse in the Nieuwe Schoolstraat in The Hague, within walking distance of the Lange Voorhout and has room for up to 100 seats. In the beginning there was not any staff; the comedians took care of the ticket sales and the wardrobe and they received the visitors themselves. This casual atmosphere made the theatre the stage where established comedians and young talents held their try-outs.