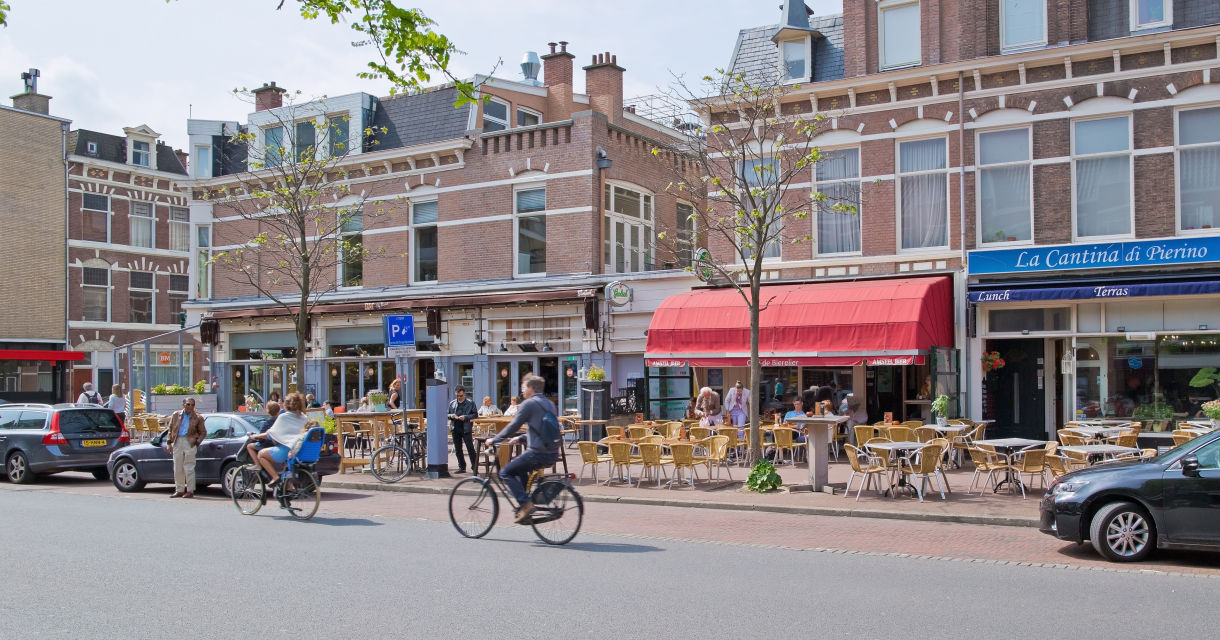 Favourites
Remove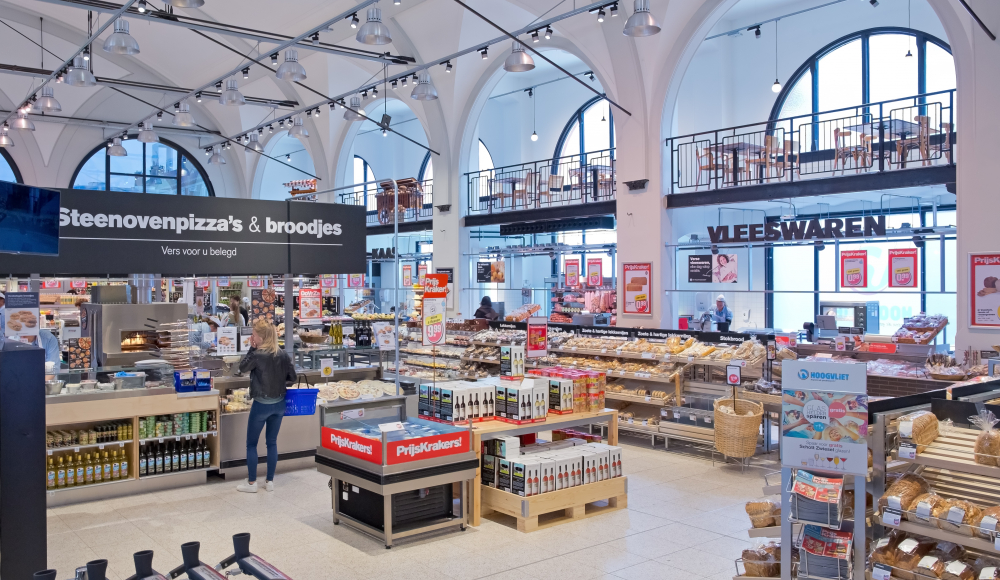 In the popular Hague district of Bezuidenhout, near Station Den Haag Centraal, you will find Theresiastraat. This charming shopping street was named after Queen Emma and is referred to by locals as 'De Trees'. A unique aspect of 'De Trees' is that the street forms part of a long-established shopping area with many stores, attractive lunchrooms and restaurants. This gives an added dimension to fine shopping. Whether you are shopping for a new outfit, a delicious snack or daily groceries: Theresiastraat has something to suit everyone.

Cosy and diverse
Theresiastraat runs from Prins Clauslaan to Eerensplein and is crossed by Laan van Nieuw Oost-Indië. The central location attracts many shoppers from Bezuidenhout and outside The Hague. Theresiastraat also offers excellent shopping at large, well-known chain stores and a number of small, authentic shops. The diverse eateries give the street a cosy atmosphere. You will find typical Dutch stores here, as well as the most delicious international food. In essence: Theresiastraat has something to suite everyone!

Courteous shopping
Theresiastraat is cosiest shopping street in the heart of Bezuidenhout. The diverse range of stores makes it possible for everyone to find something. There are enough fashion stores for trend lovers, including well-known chain stores and specialist shops. In addition, you will also find a wealth of interior stores, drug stores, jewellers, opticians, hairdressers, books shops, ice-cream parlous and fresh produce shops in Theresiastraat. Well-known chain stores include Albert Heijn, Eko Plaza, Gall & Gall, Primera, Etos, Blokker, Dixons and Intertoys. A number of unique stores include:
Leapp: sales point for second-hand Apple products 

Hessing: conceiver and maker of the genuine Haagsche Kakker

Cheese Specialist Didier Lachèvre: one of the best cheese shops in the Netherlands

Wijn van Steve: the wine shop for private individuals and the catering industry

Hoogvliet: housed in a beautiful historical building with many authentic elements
Food and drink In addition to Dutch eateries, shopping street also has French, Mediterranean, Turkish and Indonesian catering establishments.
Tabasco: cosy and versatile spot to enjoy a cup of coffee, lunch, a drink or a bite to eat

Lunchroom Nieuw Engelhard: come here to enjoy a delicious breakfast, fresh coffee and tea, homemade cakes and the tastiest lunches 

Outrageously Delicious: cosy little spot with delicious coffee and tea, delectable bonbons and a friendly service

Sarinande: charming surroundings where the most delicious Indonesian dishes are served
Events
During the Bezuidenhout Festival in May, Theresiastraat always features a flea market, delicious food, music performances and children's activities. In November, the Sinterklaas procession always passes through the shopping street and at Halloween children are allowed to go door-to-door in fancy dress.

History
The shopping street was named after Queen Regent Emma Wilhelmina Theresia of Waldeck-Pyrmont (1858-1934). Theresia was her third name. The side streets of Theresiastraat are named after her other names. After the allies accidentally bombed the Bezuidenhout on 3 March 1945, there was not much left of the street. Many old buildings were destroyed and were replaced later by modern designs during reconstruction. This architectural style is still visible in Theresiastraat.

Directions
Theresiastraat is five minutes on foot from Station Den Haag Centraal. Walk via Anna van Buerenstraat, where the New Babylon indoor shopping centre is located, past the Royal Library and onto Theresiastraat. If you are coming from the direction of Laan van Nieuw Oost-Indië, it takes approximately fifteen minutes on foot. By car, from Utrechtsebaan take exit 2 and within 100 metres or so you can turn onto Theresiastraat.