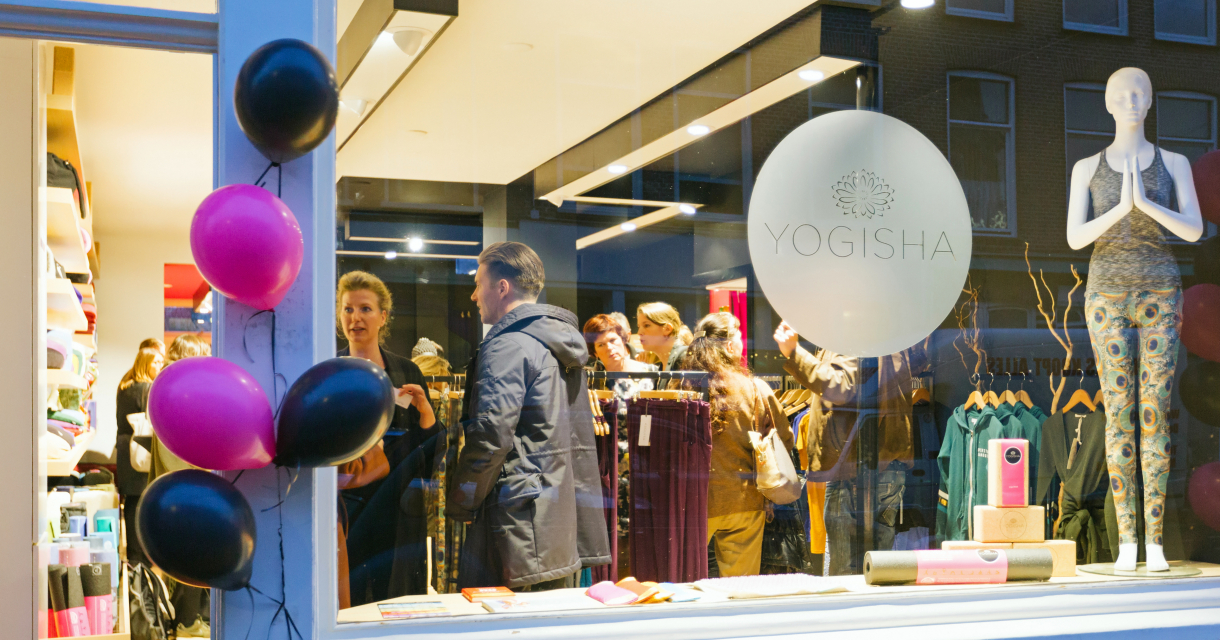 Bookmark
Remove
Yogisha is a unique yoga store in the Netherlands. The specialist store in Prins Hendrikstraat is located in the creative Zeehelden District and has a wide range of yoga products on offer: from top quality yoga clothing to trendy accessories and yoga props. The broad spectrum of specially selected yoga brands boasts a high quality and originality factor that makes Yogisha unique in the Netherlands.

Yoga products
Yogisha in The Hague offers everything for a yoga lifestyle, including yoga mats, yoga clothing, yoga slippers, meditation cushions and wellness products. Visit the shop in Prins Hendrikstraat to feel the yoga mats and to try on the yoga clothing, but you can also order online in the Yogisha webshop.

Zeehelden District
Yoga specialist Yogisha is located in the Zeehelden District ('Zeeheldenkwartier'), one of the most charming districts in The Hague. Prins Hendrikstraat is home to various stores and lovely coffee houses where you can continue to enjoy shopping and having lunch after making a purchase at Yogisha.

Accessibility
Yogisha is easily accessible by car, public transport and bike. By car, Prins Hendrikstraat is easiest to reach via Waldeck Pyrmontkade / Koningin Emmakade. Street parking is paid in the Zeehelden District. For shoppers visiting by public transport: tram 3 and tram 16 drive past Prins Hendrikstraat and both stop within a few minutes' walk from Yogisha.