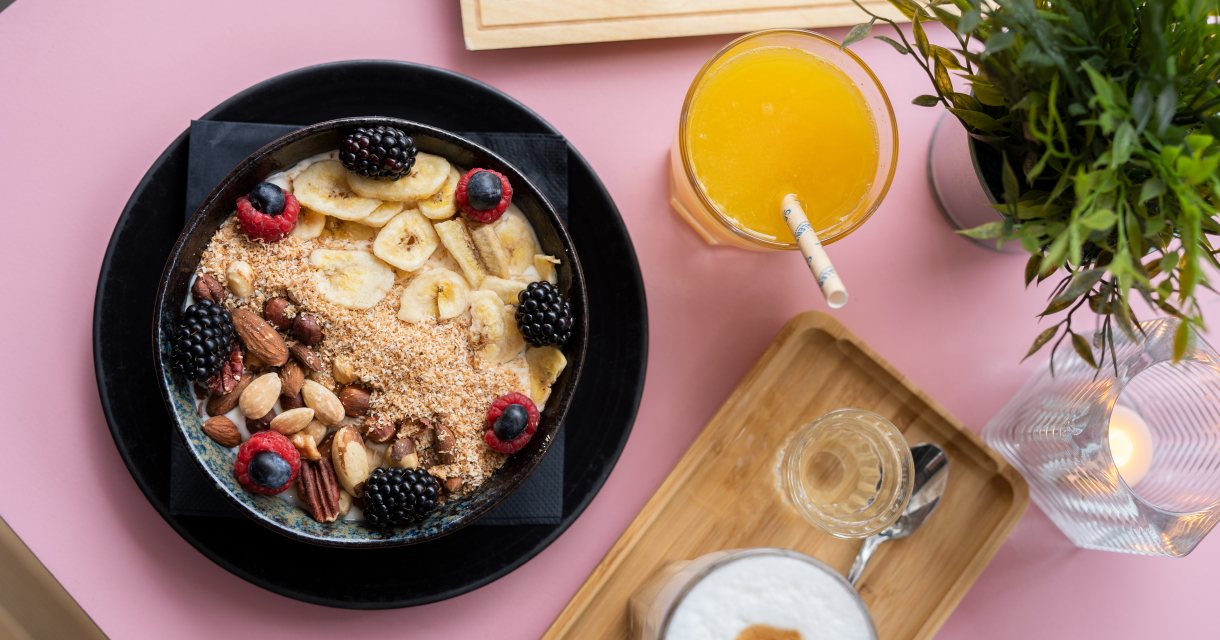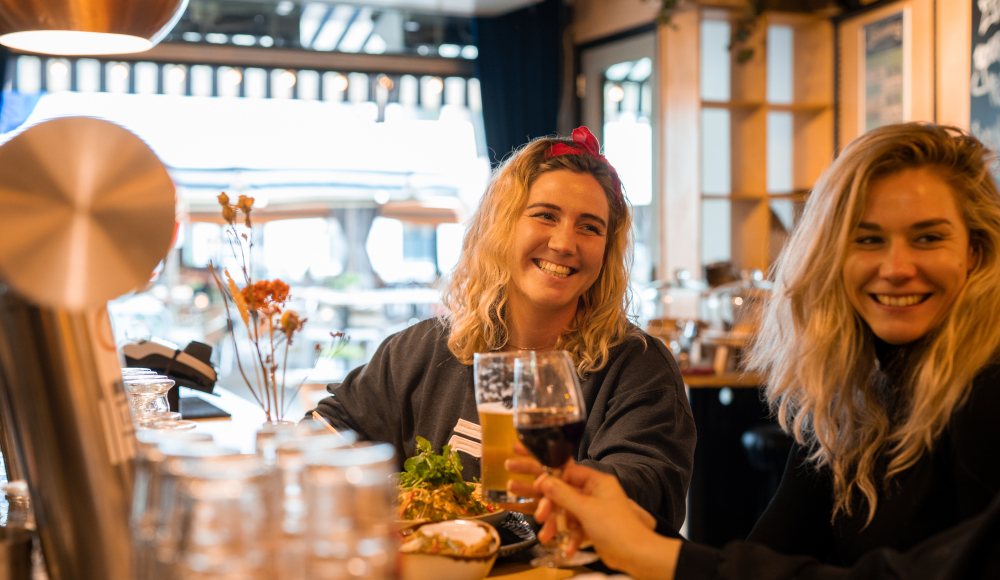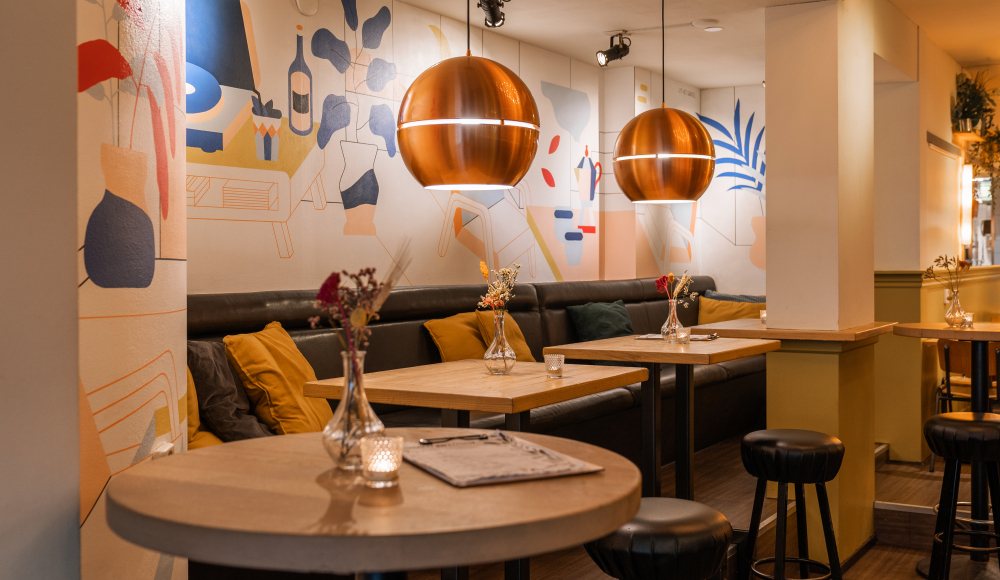 Morning bliss is rolling straight from your bed into the Zèta. Wake up with a cup of coffee. Fresh vegan breakfast, lunch and dinner. Every weekend dancing to disco, funk, upbeat hits. Work to do? Just plug in! Work undisturbed thanks to Free WiFi and extra sockets. If the Grote Markt is the living room of The Hague, Zèta is the kitchen where all the nice people hang out during parties. There is coffee, drinks and dancing. And you can eat and drink well.
Eat your belly around with a good feeling. The Zèta kitchen is known for its Funky Vegan cuisine. With us you can be sure that your lunch is not only tasty, but also super fresh, good for you & for the rest of the world. The bar also goes for it: croissants, cake, wines, everything plant-based. For your coffee, you can choose from oat milk, soy, almond or Sproud, the Swedish topper made from split peas. But for those who would like a dash of cow's milk in their cup, we turn a blind eye. It didn't happen overnight for us either. **Coffee is (again!) the showpiece. It's not for nothing that we bought the Lamborghini among the coffee machines. From 09:00, baristas will prepare the most delicious bakkies for you.
Dancing?
That is also possible with Zèta Sound System. Zèta Sound System is The Hague's musical friends book. From the Zèta we stream cool sets from emerging & more established local DJs every week. And you can listen to it live at the Zèta. Every Friday and Saturday there is a new guest playing.
Be sure to give your eyes a go, too. Uit Het Gareel provides a changing exhibition on the Zeta walls; local talent is thus given a place to show their work to the public. Once a year there is an Uit het Gareel festival in which Zèta is a part.
Grote Markt 
The Grote Markt has been working on making it more sustainable for years, so a shop with plant-based food is a no-brainer. Zèta is put on the map as the best vegan restaurant in The Hague. The focus is on the benefits of a vegan lifestyle. It is healthy and we do not kill animals. The biggest environmental problems have a clear link with livestock farming, and if you eat vegan for 1 month you already save 60 kg of CO2, 30,000 liters of water and 30 animal lives. You yourself also benefit from it: it is now known that with a vegetable whole foods diet (not too many processed products) you are much healthier than your carnivorous old self. Moreover, our dishes have become more exciting and even tastier. Because without animal products you are just a little more creative in the kitchen. In short: Do you have trouble with the word 'vegan'? Call it progressive insight!