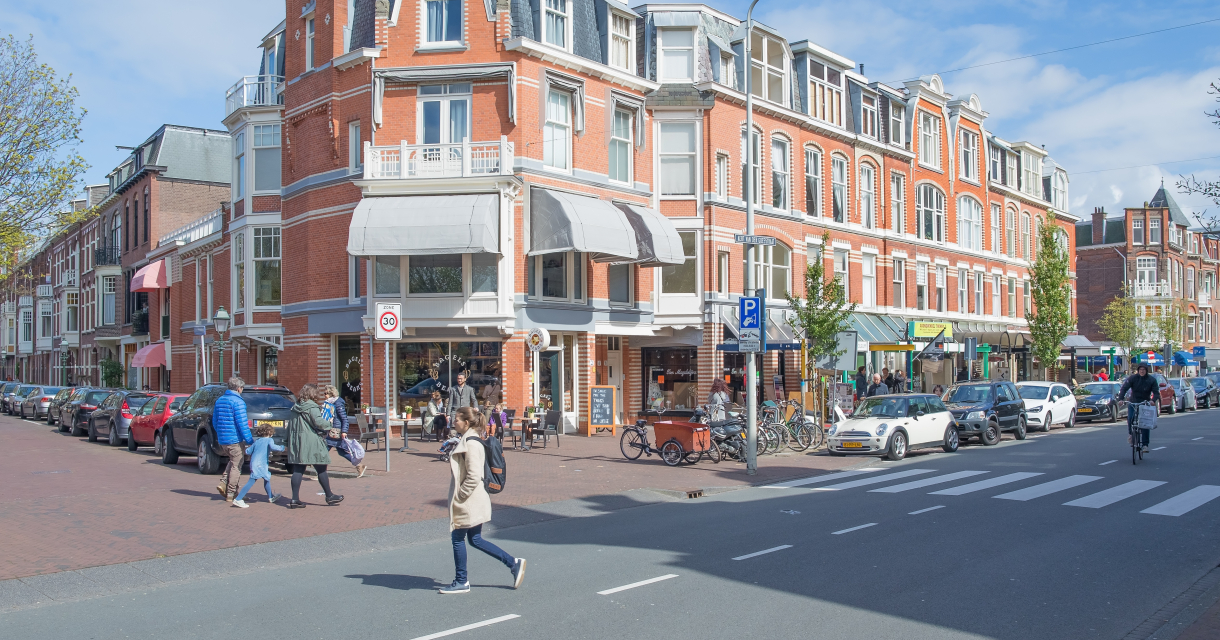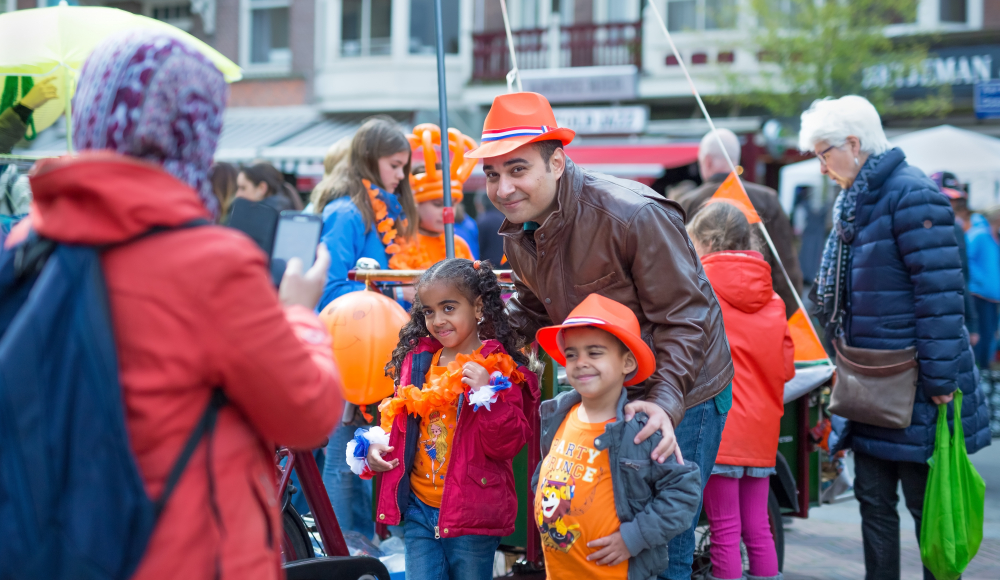 Aert van der Goesstraat is the entranceway to the beloved Frederik Hendriklaan shopping area in The Hague. Separated from 'The Fred', as Frederik Hendriklaan is known, only by a park with elegant houses in the revival style, 'The Aert' is known for its speciality shops, catering for craft organic products and range of distinctive eateries. The personal approach and skill that emanates from the place is what makes it really worth the visit. If you are shopping in The Fred, be sure not to miss out on Aert van der Goesstraat!

Lots on offer
The younger sister of Frederik Hendriklaan packs quite a lot into its 200 m: the excellent accessibly Aert van der Goesstraat - located between the city and the beach, on the corner of the Gemeentemuseum, Museon and Omniversum - has a quite remarkable range of restaurants with cosy terraces and a number of wonderful venues, including one of the best bakers in The Hague.

Shopping
Aert van der Goesstraat is a shopping street packed with craft goods, where you will find a remarkable amount of organic specialist shops for your everyday shopping.
Betjeman & Barton: the place for tea lovers
De Kikkerkoning: the most famous (wooden) toy shop in Scheveningen
Odin: organic supermarket
La Vie Bohème: unique, handmade products from across the world
Patisserie Philippe Galerne: there's a very good reason why people queue down the street for this French bakery
Ruud de Ruiter: organic butcher, known for its authentic smoked sausages
Zee Zand Zilver: handmade jewellery with an in-house forge and gallery
Food & Drink
Although Aert van der Goesstraat is just 200 m long, this shopping street has as many as seven bars and restaurants. Most of them have lovely terraces on the street, offering an ideal spot to put your feet up during a busy day of shopping.
Bagels & Beans: this cosy coffee and lunch café looks out across the elegant park at the end of The Aert
Hudson: intimate restaurant with an American menu
Seafoodbar Vigo: the very best fresh fish served in a charming atmosphere
The Old Jazz: distinctive place to drink and dine
Frederik Hendriklaan 
Close to Aert van der Goesstraat lie Frederik Hendriklaan and Willem de Zwijgerlaan, also familiarly known as 'The Fred', which constitute one of the most charming shopping areas in The Hague. Along the Frederik Hendriklaan you'll find an enormous diversity of over a hundred shops, ranging from clothing and living to food. 

Insider tip for parents
The green park between Aert van der Goesstraat and Frederik Hendriklaan has a lovely playground with all kinds of gear, including a climbing frame, a swing, a seesaw, a wooden train and a trampoline. The park is a meeting point for many parents with young children in the Statenkwartier.

Getting there
Aert van der Goesstraat lies by President Kennedylaan (S200), a broad, through street which is easy to reach by car. From the centre of The Hague, it's about a five to ten minute drive. One great advantage is that free parking can be found in almost all of the streets around Aert van der Goesstraat. Public transport takes around ten minutes to get you from the central area of The Hague to The Aert. Take tram 16 and get off by the Gemeentemuseum, or take tram 11 towards Scheveningen beach and get off at Boreelstraat. Bus 24 is a great way to get to Aert van der Goesstraat.