Youth
St. Nicholas procession through The Hague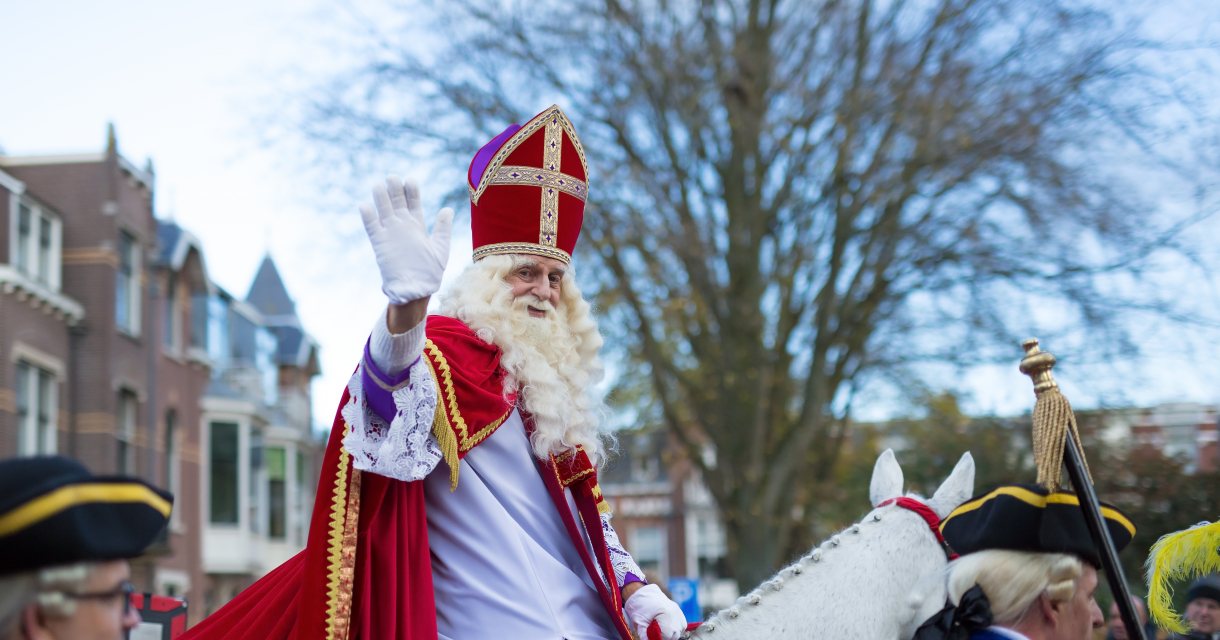 St. Nicholas is coming to the Netherlands again! The St. Nicholas procession will be held in Scheveningen again too. With umpteen Black Peters, a court and cavalry, endless music, oodles of sweets and mandarins, St. Nicholas will arrive in the morning by steamboat in Scheveningen Harbour. Then St. Nicholas and his Black Peters and floats will head off through the streets of The Hague, to end up in the centre by the afternoon.

Arrival
10:30 Start of stage program
11:15 Boat sails into the second inner harbor
11:30 Sinterklaas comes ashore
11:45 Official reception by mayor and Spanish ambassador
12:00 Departure Sinterklaas and end of program in the harbour
12:30 Start procession through the streets of The Hague

Procession
12:30 uur - Depature harbour 
12:45 uur - Keizerstraat
13:30 uur - Frederik Hendriklaan
13:40 uur - Aert van der Goesstraat
14:00 uur - Reinkenstraat
14:45 uur - Thomsonlaan en Fahrenheitstraat
15:10 uur - Weimarstraat
15:30 uur - Prins Hendrikstraat
15:45 uur - Piet Heinstraat
16:10 uur- Denneweg
16:45 uur - Grote Marktstraat
17:00 uur - Plein 

Harbour accessibility
Due to the crowds that will gather during the procession we recommend you leave your car at home and travel by bike or public transport. If you're coming by public transport there are plenty of tram and bus routes departing from The Hague's Central and Hollands Spoor stations that will take you to Scheveningen.