Favourites
Remove
Have a Royal Winter: the most beautiful, warmest and coziest season in The Hague. Experience the royal city by the sea at its best this winter. Plan a day at Scheveningen because getting a breath of fresh air is always a good idea. Glide across the ice at CoolEvent, be amazed by surprising entertainment and view the fantastic ice sculptures. Get a hot chocolate as take-away to warm up in between. Your visit to The Hague is only complete with a walk through the beautifully lit city center. There are numerous walking routes that allow you to experience The Hague like never before. In addition, the stores have opened and the sale has started. Win win! Remember: all events on this page and in the agenda are subject to change and can be changed due to any new RIVM guidelines.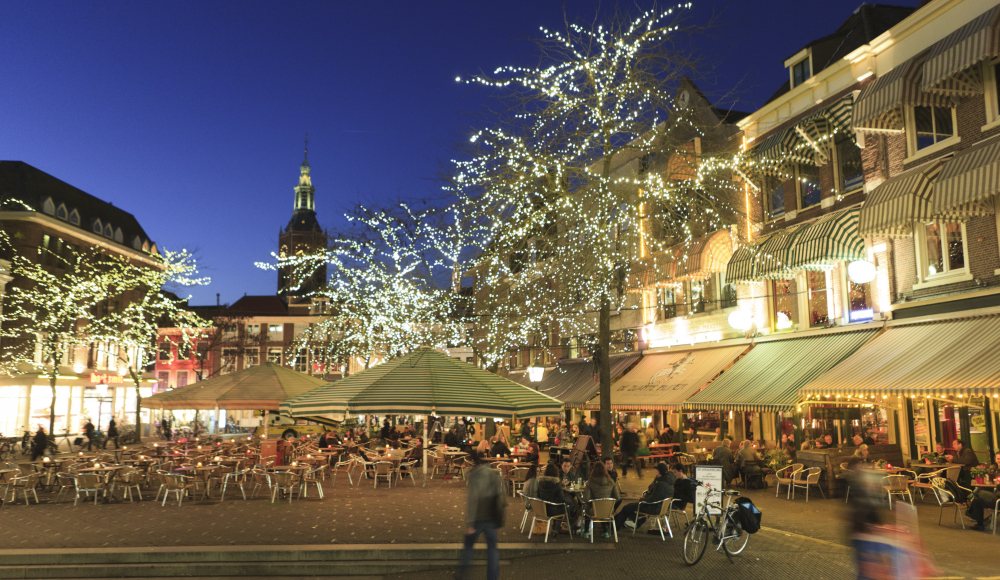 Warm and enjoying winter at Scheveningen
This year, let yourself be taken in an atmospheric Scheveningen. The entire seaside resort is fully shrouded in a winter atmosphere. Be amazed by fantastic mood lighting and light objects and enjoy cozy entertainment. Glide over the 600m2 covered ice rink of Cool Event Scheveningen. Put those irons under your feet and enjoy the ice. Don't forget to take your gloves with you before you go that way, because they are mandatory. This year, this skating festival can again be found at the well-known spot right in front of the Kurhaus. In addition to the skating rink, CoolEvent has something special: ice-cold creations on the boulevard called Ice Sculptures Scheveningen – Ice New Style. Two large sea containers on Pierplein and Noord Boulevard are the setting for the ice sculpture exhibition 'Let our future grow' and 'Stowaway'. This new diorama art form can be visited daily and is fun for young and old. Are you going for a fresh beach walk? Catering establishments on the boulevard are happy to provide you with a hot drink by means of take-away. In any case, stay nice and warm!
Looking for a night in The Hague to remember?
Experience a cozy winter atmosphere in the city and the beach for a couple of days!
Book your night here
Winter and the city center of The Hague: magically beautiful.
Last year it only snowed late in the winter time. Can you imagine? Stroll through a serene city center covered in a layer of crackling snow while being surprised by - just like on Scheveningen - beautiful mood lighting. As usual, you can shop every day. That's good because most retailers are currently having a big sale. Combine shopping with one of the many routes. Be sure to visit the stunning light projections of The Hague Highlights and order a mulled wine for the road at one of the catering establishments. Or order a complete menu, most restaurants are doing takeout and delivery again. Fancy another walk? The Museum Quarter has a cool AR (Augmented Reality) route, which you can walk for free!⁠⁠⁠