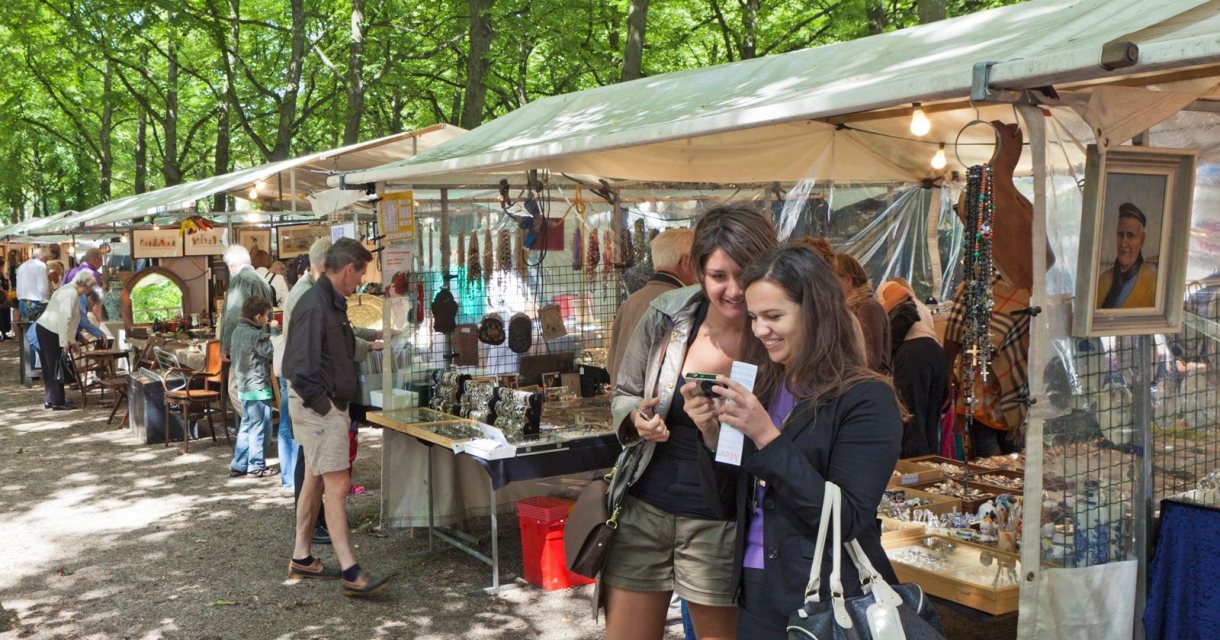 Favourites
Remove
The art and antiques market is a veritable smorgasbord for lovers of antiques, curios, old prints & books, paintings and objets d'art. The people who buy here love making investments. A cosy stall full of old picture postcards, sorted by theme and in kept in attractive boxes, attracts an amazing amount of interest.
Listen to old Dutch songs being played on the organ; behold an antique, tin 'Haagse Hopjes' (little sweets) box from 1890, or find an old painting that can exchange hands for a good price. Bookworms will also love the scores of bookstalls.
Location
From mid May - end September on Thursdays and Sundays from 10:00 - 18:00 at Korte Voorhout and on Thursdays from 10:00 tot 17:00 during winter in a smaller setting.

Due to the renovation of the Binnenhof, there are a few bookstalls and an antique stall on the Lange Voorhout instead of on the Plein. This is every Thursday from 10:00 AM to 5:00 PM from October to April.