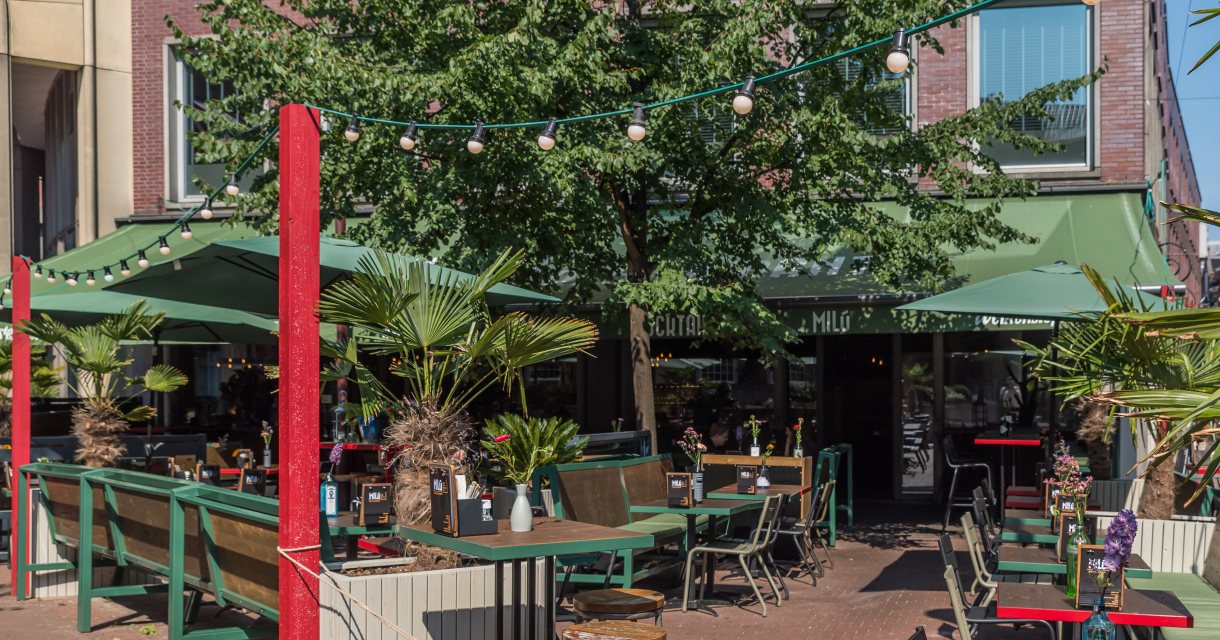 Bar & Restaurant Milú is located in the center of The Hague. At Milú you can enjoy many beers, wines, cocktails and a varied lunch, drink or dinner 365 days a year. On colder days, the atmospheric and warm interior is a nice place to get together with friends, family and colleagues. In spring and summer, the terrace, located on a small square in the city, is for many a secret gem, where you can enjoy yourself. 
Events & Rentals
Milú has a beautiful, large and open space on the first floor that is suitable for private drinks, lunches, dinners and receptions for up to 120 people. Of course it is also possible to rent the space with a smaller group. The use of mobile planters makes the space attractive for both small and large groups. 
The space is well lit by the natural light and the industrial lighting network. The enclosed space has its own bar and kitchen.