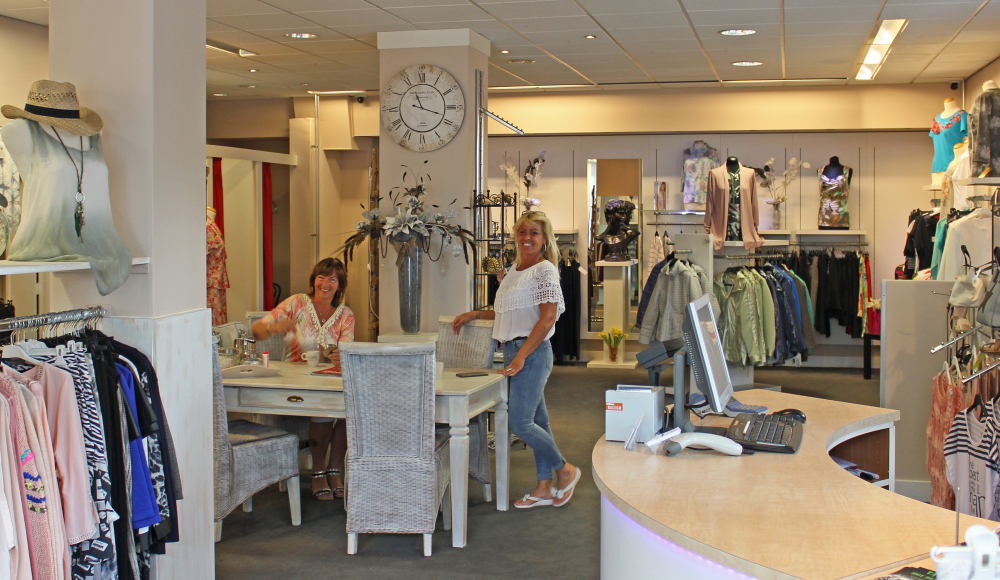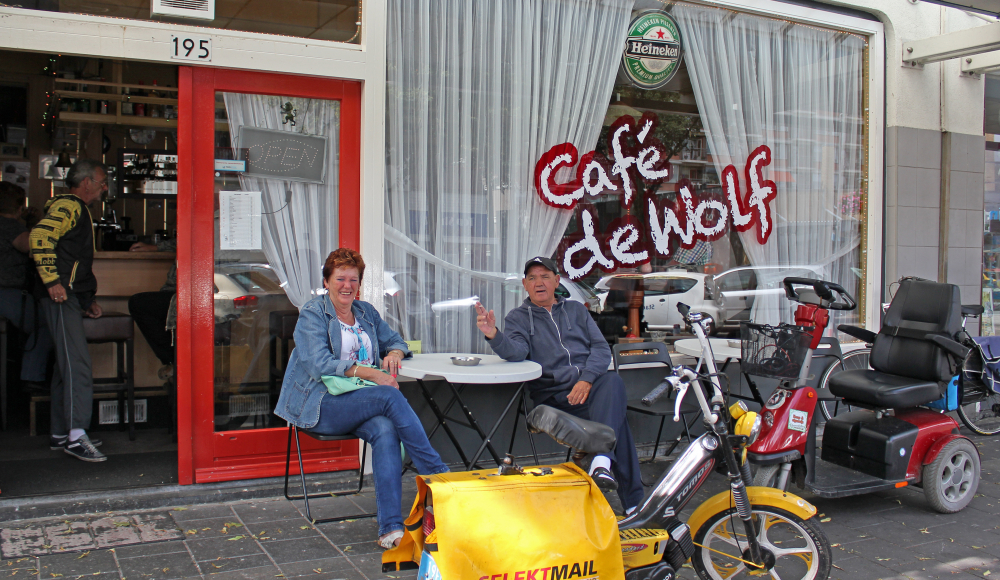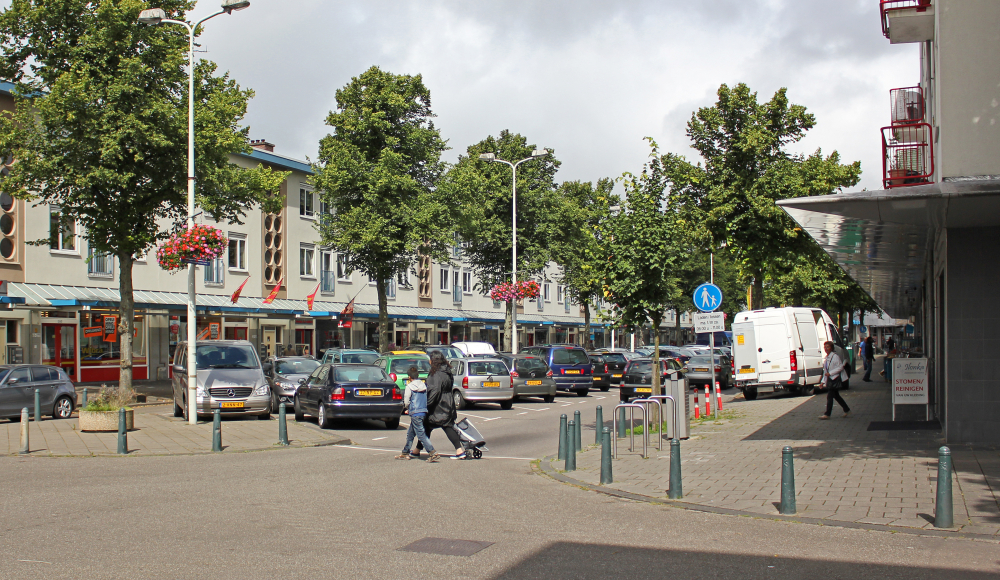 Betje Wolffstraat, situated in the multicultural neighbourhood of Moerwijk, is a lively, diverse shopping street bordering Zuiderpark in The Hague and surrounded by greenery. The street is well known as a meeting place for locals of all ages, where local events are often held. It's also around a kilometre from the Leyweg Shopping Centre, the largest covered shopping centre within the central area of The Hague.

Good things come in small packages
Betje Wolffstraat is made up of more than thirty shops. What it lacks in size, it makes up for in diversity and fun. The brightly coloured flags bearing the street name which decorate the street show how proud local residents are of Betje Wolffstraat. At the heart of it all is Café de Wolf where, in good weather, residents come to have a drink and catch up on the terrace.

Shopping
As well as the more well-known shops like Albert Heijn, Etos and Wibra, there are also smaller, specialist stores in Betje Wolffstraat, including a jeweller, a cigar seller, a hair salon and a bike shop.
Food & Drink
As well as Café de Wolf, the street is home to many more places to grab a bite or have a drink:
Events
Since 2000, the retailers association has organised multiple events every year. In August, for example, a children's fairground takes place together with other summertime activities for kids. There are also regular cook-outs and a free market on King's Day. As well as this, Sinterklaas' arrival is always celebrated in great style. In any case, children are never short of things to do in Betje Wolffstraat!

History
In 1763 writer Betje Wolff debuted her collection entitled Bespiegelingen. This free-thinking writer was born in Vlissingen and died aged 66 in The Hague. Around 1930, the street, which at this time was made up of private houses and just a few shops, was named after her. The range of shops began to expand over the years and, in 1951, Betje Wolffstraat was officially opened as a shopping street by the alderman at the time, J. van Aartsen.

Leyweg Shopping Centre
About 15 minute walk from Betje Wolffstraat, there is a much broader selection of shops: Leyweg Shopping Centre, close to the Zuiderpark, is as a matter of fact the largest (partially) covered shopping area within the central area of The Hague. Over hundred stores and department stores in the shopping centre offer everything from daily groceries to products from all over the world. What's more, every Tuesday you can browse through scores of stalls at the charming weekly market.

Getting here
Betje Wolffstraat can be reached by public transport via tram 9 and 16 or bus 23. The street is about a ten-minute drive by car from the centre of The Hague. The streets around Betje Wolffstraat have free parking and there are parking garages available a bit further up by the Leyweg Shopping Centre, where many buses also stop. It is just a short walk from the bus station to Betje Wolffstraat.