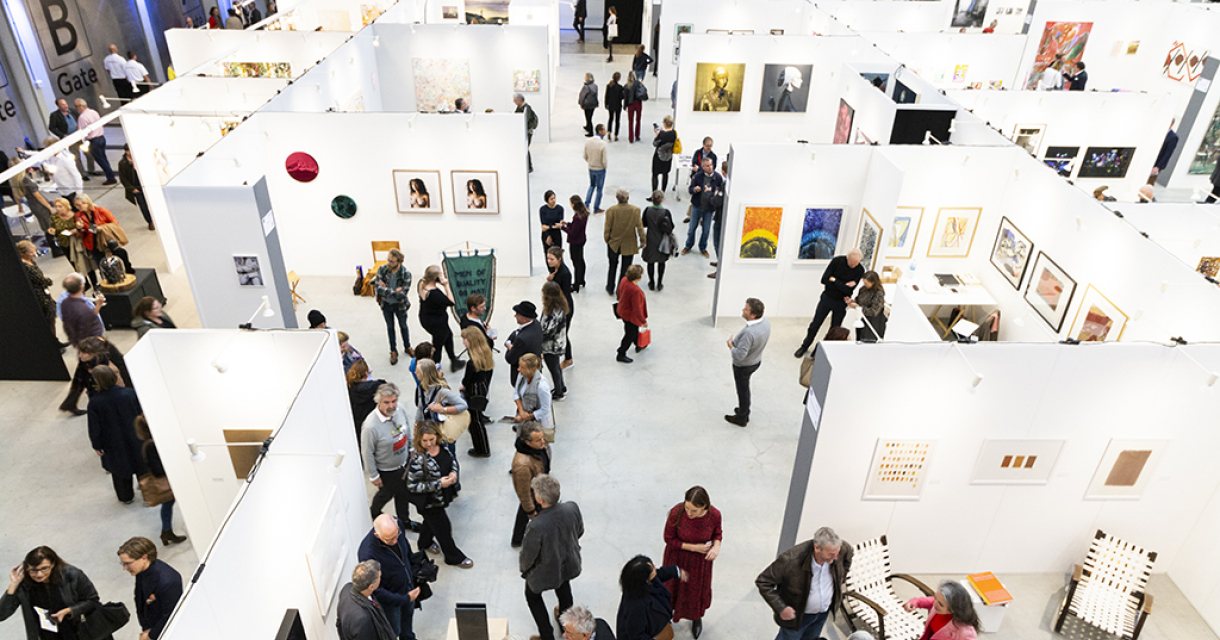 Innovative art fair for enthusiasts and collectors. During Art The Hague a combination of art, design, music and culinary activities are exhibited in an inspiring industrial environment. Dozens of national and international galleries and design studios show the contemporary art works of the artists they represent. Each year Art The Hague organizes a special project to focus on art with a different background.

Programme
In addition Art The Hague has an extensive visitor's programme complete with free tours, lectures, outside activities and culinary treats. Besides the fact that Art The Hague is a fair for art galleries, it's also a good place to meet and talk with business relations while enjoying a cup of espresso or glass of wine.

Location
Housing a 2200 square metre aircrafthangar, nine metres high and with 35 metre wide steel doors, the heart of the characteristic Fokker Terminal, with its striking combination of steel, glass and concrete floors, has a beautiful, industrial feel to it. Constructed in 1959, the building was formerly used by the school for aircraft engineering and turned into an event venue several years ago.

Easy to reach
The Fokker Terminal in The Hague is easy to access. Schiphol Airport as well as Rotterdam The Hague Airport are close by. The nearby motorways offer direct connections to Utrecht, Rotterdam and Amsterdam.