Festivals
Flag Day Scheveningen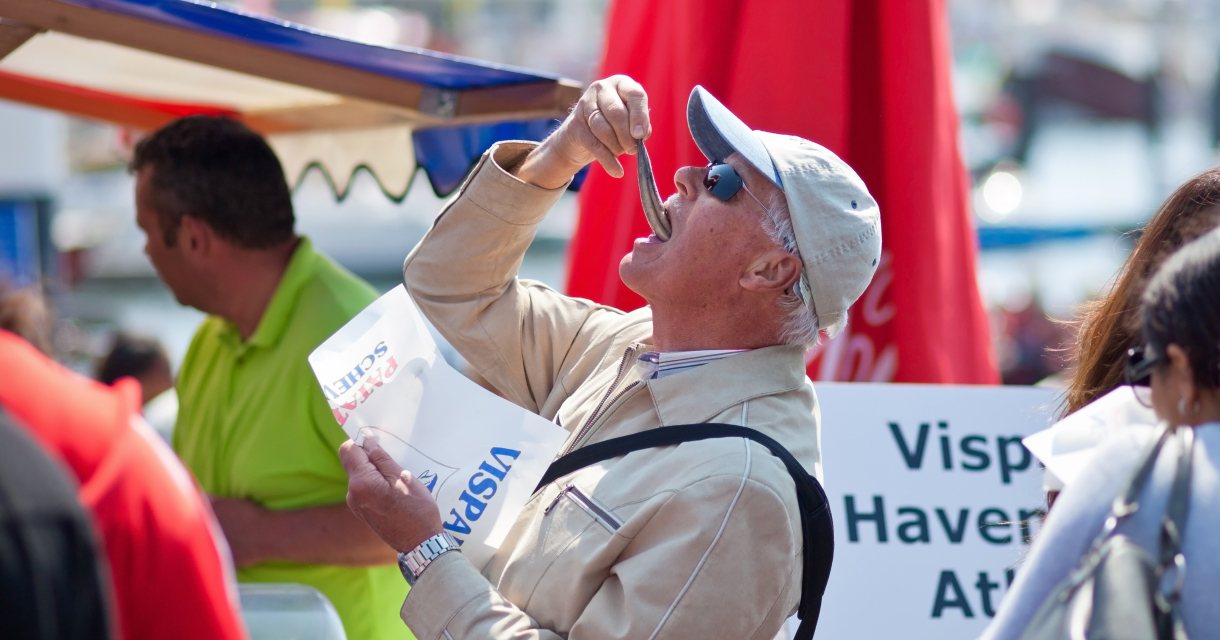 Vlaggetjesdag ('Flag Day') is the event that heralds the arrival of the New Dutch herring year in, year out. Whether or not you are a fish enthusiast, Vlaggetjesdag in the port of Scheveningen offers something for everyone!

Types of fish, music, boat trips
Herring, corn wine, music, orchestras, artists, old sail lugers, miniature ships, presentations of all sorts of fish, boat trips... on Vlaggetjesdag both young and old will be overwhelmed.

Old Dutch children's games
Take part in Old Dutch children's games. Be amazed by well-known artists. Visit boats. Listen to the military tattoo. Watch old crafts. Visit old fire engines. Taste Scheveningen's liquorice. And wind down on one of the many sun terraces. Sing along with the sea shanties. Anything goes on Vlaggetjesdag in The Hague!