Open day
History of The Hague Day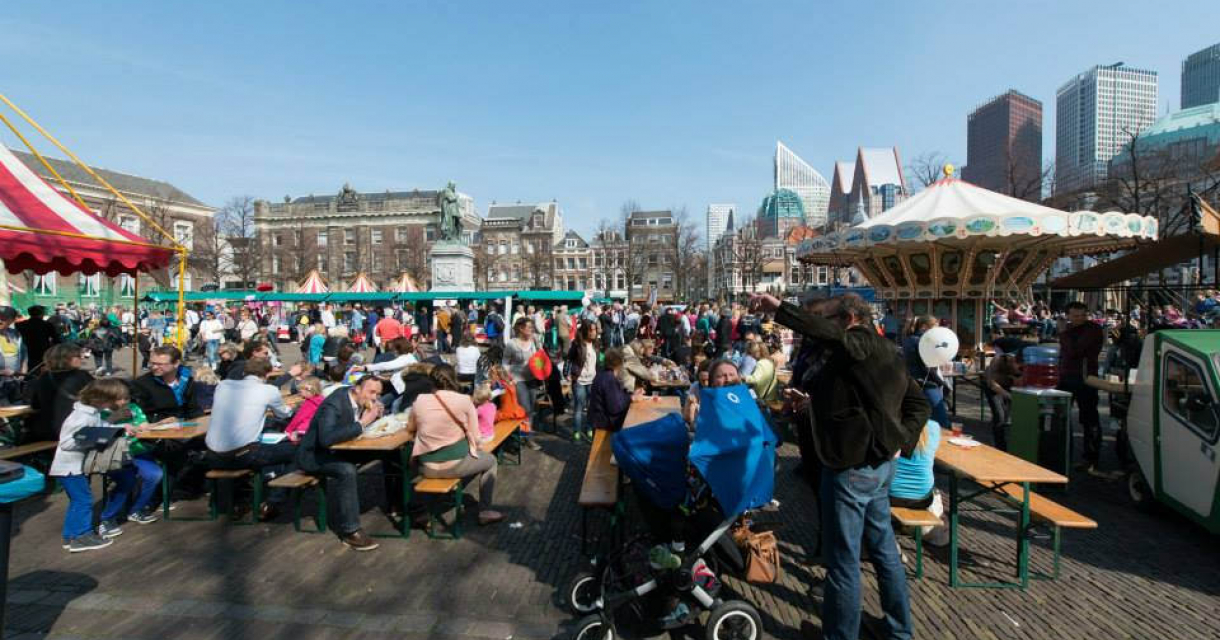 Discover the rich history of The Hague in one day and learn something new at the free History of The Hague Day (Dag van de Haagse Geschiedenis). More than forty museums, historical institutes and volunteer groups are participating in this event in the inner city of The Hgaue. They organize all kinds of activities such as city tours, lectures, boat trip and workshops.

Main location
The main location for the day is the Plein where you can visit a historical market, pick up tickets for activities, enjoy a snack and listen to live music by the Shtetl Band Amsterdam. Children can take a ride on a steam train. The participating organisations present themselves there in the information market. Starting in the morning you can collect your passes at the various booths to take part in some of the (mostly) free events on a first-come first-served basis. The organised walks and (boat) tours take between 30 minutes and 1 hour. 

Tickets
The day is mostly free of charge, but some activities will charge a small fee. Make sure you pick up your passes at the stalls on the Plein. There will be flyers with the complete programme in English on the day itself at the info stalls.
Unfortunately, this event has already taken place. A new date for the next edition is not yet communicated to us.
View all upcoming events in The Hague in the agenda overview