Excursions
iLocal World Food Tour with cityguide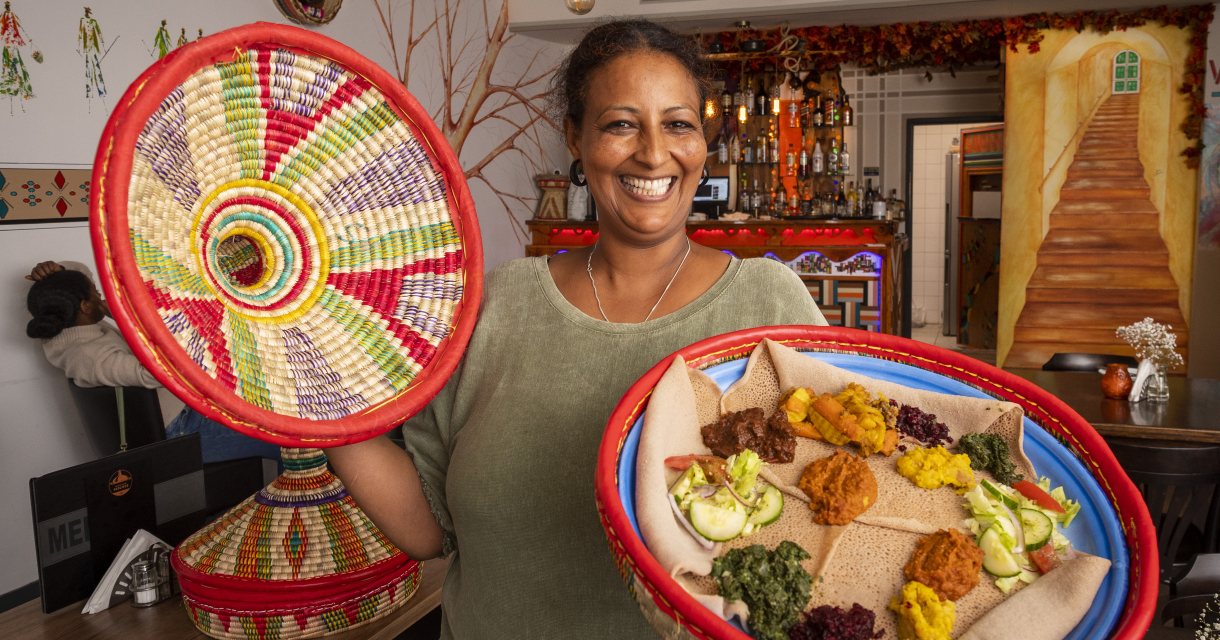 What could be more fun than finishing off a day of shopping in the center of The Hague with an unforgettable food experience in the Schilderswijk in The Hague. With its enormous diversity of cultures and cuisines, you can taste everything the world has to offer.
From the bustling Center you immediately step into the colorful Schilderswijk and you will be guided by an expert from the district.
You hop from continent to continent in your taste experience. Experience the exquisite Eritrean and Ethiopian dishes and let yourself be carried away with the 1001 taste experiences from the Afghan and Moroccan cuisine during this unforgettable food tour.
Apart from the kitchen, you will get to know the beautiful sights that the district has to offer. Book for this enchanting iLocal World Food Tour or surprise friends and family with this taste buds enchanting culinary world tour in the Schilderswijk. You don't have to worry about the costs, because for €9.95 per person you can already participate in this groundbreaking walk.
Practical information
Duration: 1.5 to 2 hours.
Costs: € 15,00 per person for the tour and €5.95 per snack (optional per stop). You choose whether you make use of each of the four culinary offers and settle with the shopkeeper or catering entrepreneur on site.
When: Every Saturday at 3:30 PM, bookings can be made until 9 AM at the day of the tour.
Where: Starting point is at the statue of The Hague Harry on the Grote Markt
Would you rather go hiking without a guide? That is also possible, choose the individual iLocal World Food Tour
Who? iLocal World Foodtour   is an initiative of SSBIS, known for the Schilderswijk Bewonerstour and Breaking the Walls tour
Fill in the online registration form quickly and be assured of participation on your preferred date.
Dates and Times
Bookings can be made until 9 AM at the day of the tour.