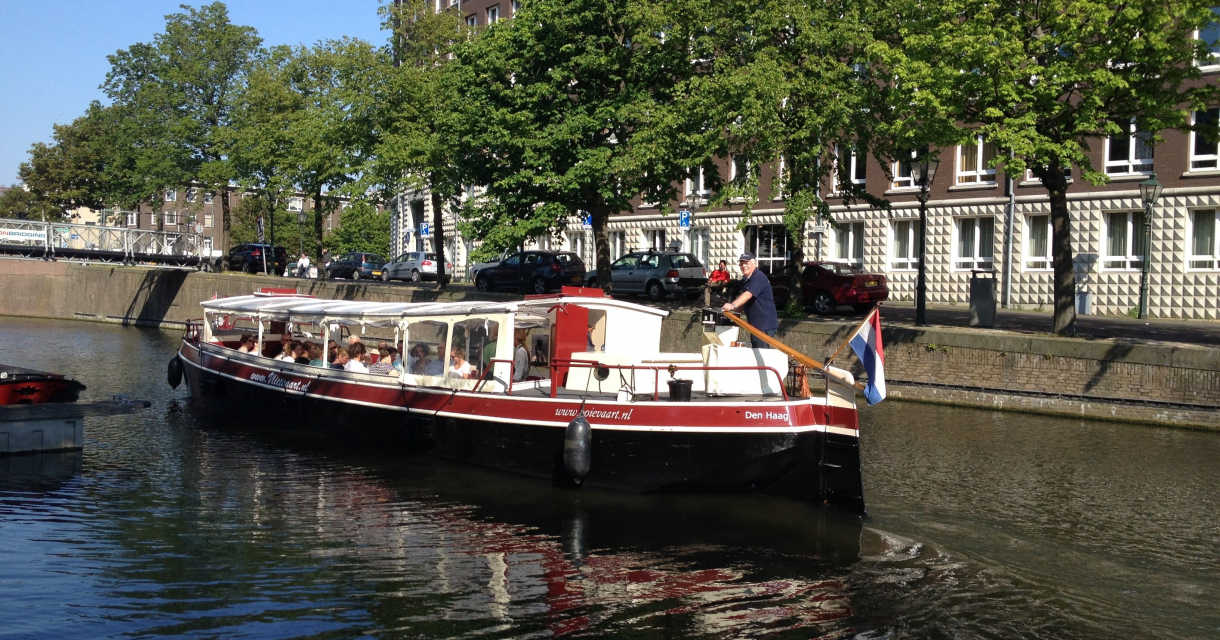 Enjoy the Vliet!
Travel to Delft or The Hague in this unique way from June to October.
The Hague to Delft
At 11 a.m. the boat departs from the Bierkade in The Hague for an unforgettable trip to Delft: the city of the Oranges, Vermeer and Delft Blue.
Are you in Delft and would you like to visit the Hofstad?
Delft to The Hague
At 13:00 the boat sails back to The Hague. You then depart from the quay, right opposite the monumental Oostpoort in the center of Delft. You can buy tickets on board or online for this trip.
Return from Delft to The Hague
In addition to a one-way trip to Voorburg or Delft, it is also possible to sail back to The Hague. In the months of June and October the boat sails back after a short stop in Delft. In the months of July to September, the boat leaves Delft a little later. In this summer period, in the sign of the year of Vermeer, a walk through Vermeer's street and a boat trip on the Schie are organized. The retreat also always visits Museum Hofwijck in Voorburg. If you want to take public transport from Delft to go back to The Hague, you can choose between tram 1 or the train.
Reserve tickets
Tickets for the Vlietvaart can be purchased on board (exact payment), via the website of De Ooievaart and by telephone on 070-4451869. Tickets are valid for a one-way trip to the Delft-The Hague route. It is recommended, especially at weekends and in good weather, to book in advance for the Vlietvaart.
Accessibility Bierkade
The Vlietvaart departs from the Port Office of De Ooievaart on the Bierkade near the Spui. The boarding point is a five-minute walk from The Hague Hollands Spoor Station and ten minutes from Central Station. In addition, several trams and buses stop nearby. The Bierkade is also easily accessible by car. However, it is smarter and cheaper to park your car in a nearby parking garage, for example on the Amsterdamse Veerkade.
Unfortunately, this event has already taken place. A new date for the next edition is not yet communicated to us.
View all upcoming events in The Hague in the agenda overview