Exhibition
Voorhout Monumental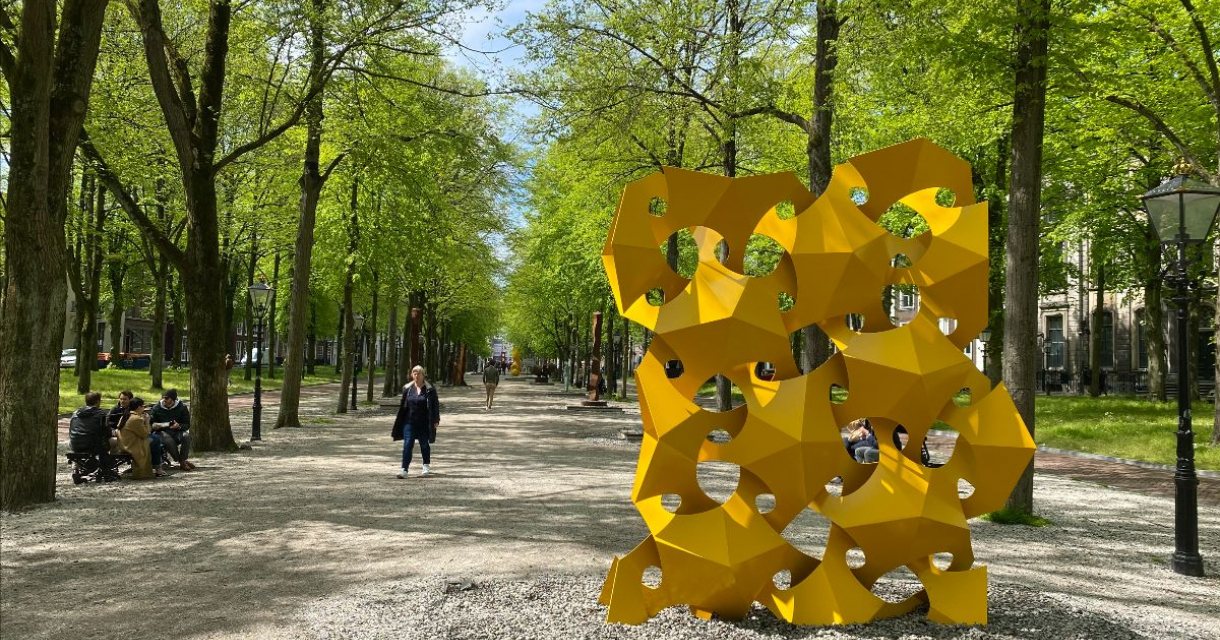 Sculpture exhibition with work by contemporary artists on the Lange Voorhout in The Hague. This open-air exhibition can be visited free of charge day and night. The organization of this exhibition is in the hands of Pulchri Studio together with architect André van Lier and aims to create an encounter with visual art in which the city is presented nationally and internationally as an enterprising cultural city.
Participating artists in the exhibition on the Lange Voorhout are: Aris de Bakker, Loek Bos, Marijke Gémessy, Marco Goldenbeld, Eppe de Haan, Douwe Halbertsma, Ewerdt Hilgemann, Joncquil, Roland de Jong Orlando, Kim Kroes, André van Lier, Marus van der Made, Louis Niënhuis, Yke Prins, Rinus Roelofs , Gemma Vermeulen, Anton Vrede, Warffemius, Eelke van Willegen & Alexander Zaklynsky.
The exhibition also extends into the monumental building of Pulchri Studio. Smaller works will be placed on the steps, in the hall and in the inner garden. And there are several solo and group exhibitions with renowned sculptors.
Participating artists in the courtyard of Pulchri Studio are: Gabriela Acha, Loek Bos, Babette Degraeve, Marijke Gémessy, Eppe de Haan, Jozef van der Horst, Ruben Koerhuis, André van Lier, Martie van der Loo, Cesar van der Molen, Annemarie Petri, Yke Prins, Ingrid Rollema, Henk Rusman, Guido Sprenkels, Helen Vergouwen, Anton Vrede, Joncquil, Warffemius and Yumiko Yoneda.
Dates and Times
Fri 21 May - Tue 14 Sep
| | |
| --- | --- |
| Monday | 06:00 - 23:30 |
| Tuesday | 06:00 - 23:30 |
| Wednesday | 06:00 - 23:30 |
| Thursday | 06:00 - 23:30 |
| Friday | 06:00 - 23:30 |
| Saturday | 06:00 - 23:30 |
| Sunday | 06:00 - 23:30 |