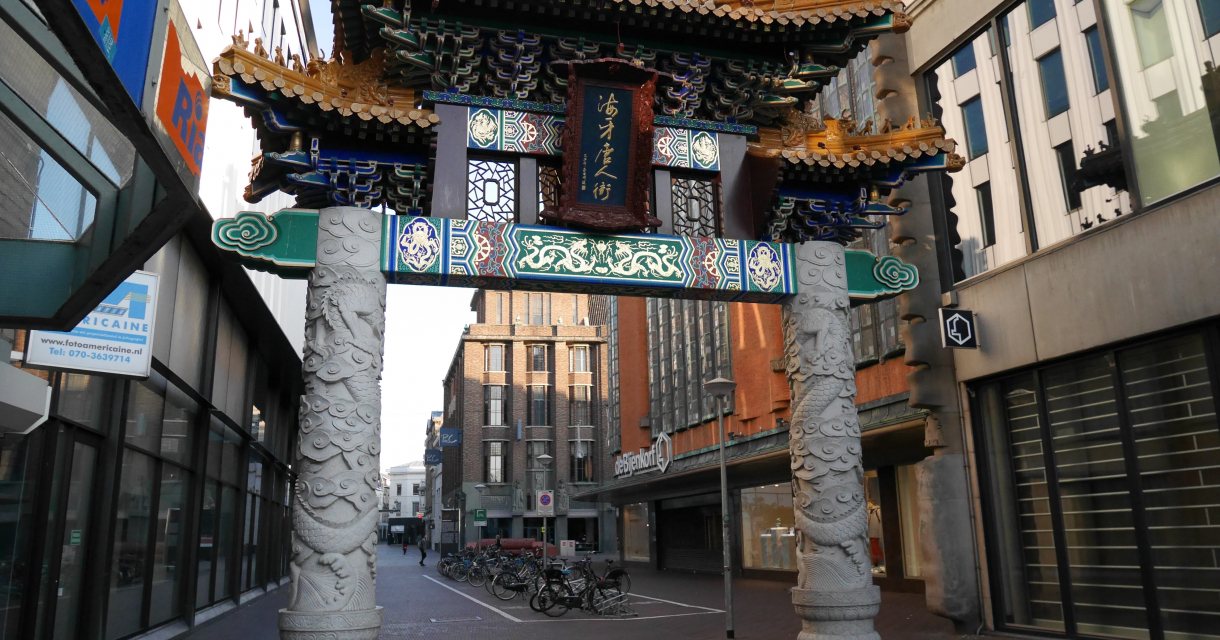 Favourites
Remove
In the Hague Chinatown you'll stumble upon countless specialized stores, Chinese restaurants, small cafés, and Chinese supermarkets. Chinatown is a mix of Chinese, Japanese, and Indonesian cultures, but not limited to! There's a bakery specialized in pastries from the Philippines, and a Surinamese shop that sells mostly hair products, and much more to discover!
In the evening, Chinatown is illuminated by red lanterns.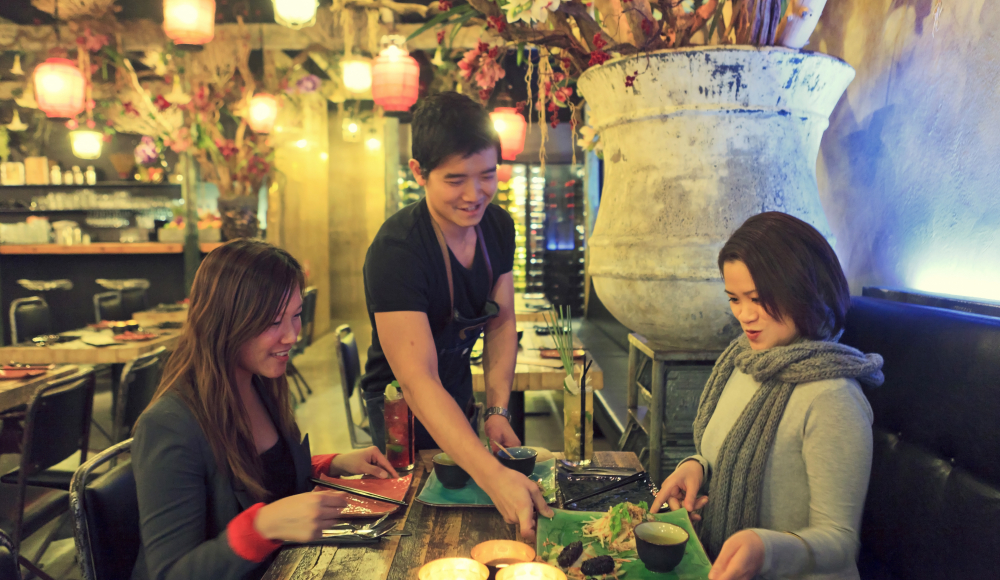 Chinese, Japanese, Indonesian, and many more cultures
Enter through the authentic Chinese gate, located next to Bijenkorf, and discover a wild variety of experiences in Chinatown. Here, you can taste the real, authentic Asian kitchen, smell the aroma of spices and visit cozy shops. Besides authentic Asian cuisine, you'll find stores with beautiful Chinese silk clothes, China, and antiques. There are also acupuncture clinics and even a Chinese furniture store! Experience a mix of Chinese, Japanese, Indonesian, and many more cultures in the Hague Chinatown!
History
Chinatown is located in what was once a Jewish neighborhood. After the second World War, the neighborhood was desolate and deteriorated quickly. During the seventies, the Hague's municipality decided to refurbish the area. Around 2008, Chinatown was completely redesigned. Slowly, but surely, more and more Chinese started to live in the Wagenstraat and its surrounding streets. Later, traditional Chinese lanterns were made to hang from the stores, giving real Chinese ambiance to Chinatown. The Chinese gates, built from material imported from China and built by Chinese artists, were erected in 2009.
Chinese ambiance
Behind the Chinese gates, you can taste and feel the atmosphere of Asian restaurants, Chinese specialty foods, exotic products and various Chinese stores. The unique Chinese gates in Wagenstraat are made from original Chinese materials. They have been engraved with Chinese art and are made out of more than one-thousand parts. Below the street signs, you will find the Chinese translation of the street names and several curbs are decorated with Chinese idioms. Even though Chinatown is right in the center of the Hague, it feels like you are in a completely different place.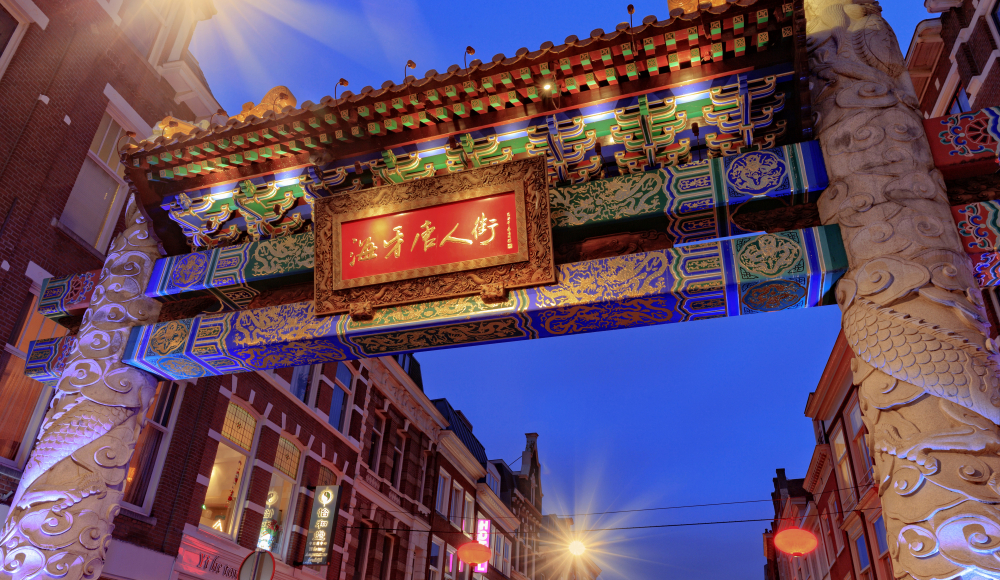 Festivals
Every year, Chinatown organizes several festivals. Most famously, they organize the Moon Festival and Chinese New Year. Chinatown's entrepreneurs work day and night to promote Chinese culture and spread their knowledge to coming generations. Chinese New Year is enthusiastically celebrated in and around the Hague Chinatown, attracting many thousands of visitors. During the festival, traditional Chinese dragons and lions are danced around. There are fireworks, music, art, performances, and Chinese snacks, all creating the authentic Chinese atmosphere.
Accessibility
Chinatown is easily accessible by tram. From the Hague Central Station, you can also choose to walk to Chinatown, it's only about ten minutes. Hollands Spoor Station is even closer, only five minutes from Chinatown. If you'd rather visit by car, you can park in one of the following parking lots: Bijenkorf, Markthof, Spui Center, Stadhuis or Veerkaden