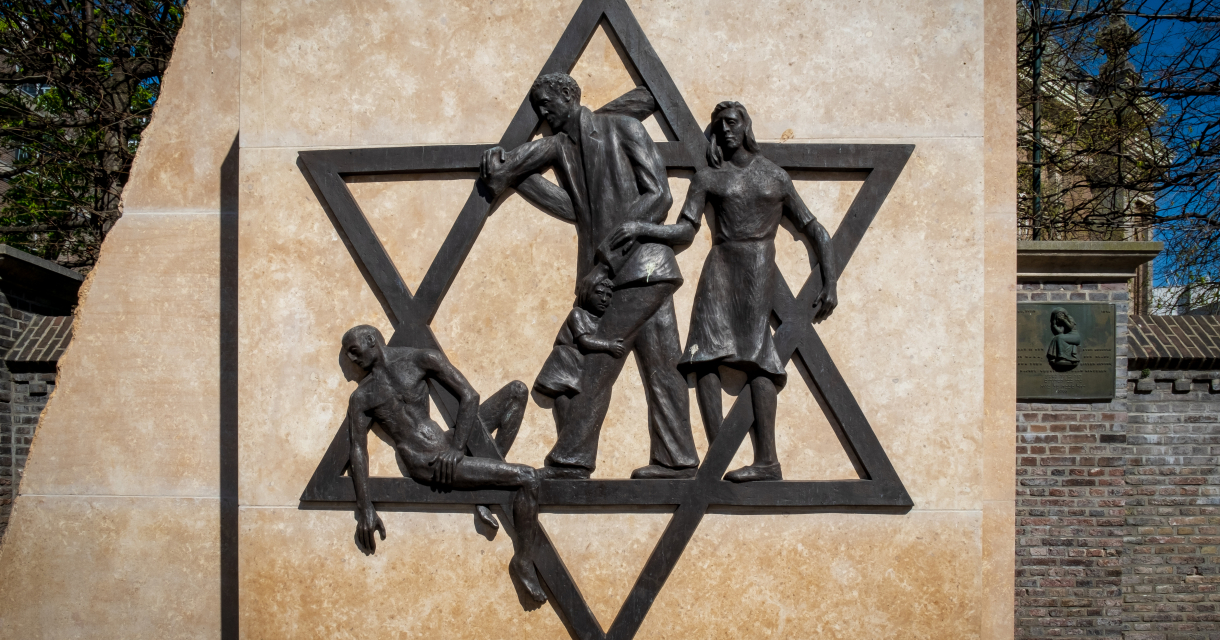 The Jewish Monument was created to commemorate the more than 12,000 Jewish residents of The Hague who were deported and murdered during World War II. Before the war, The Hague was home to a flourishing Jewish community of around 17,000 people. The Hague comes second only to Amsterdam in terms of how many Jewish Dutch residents were deported and killed.
The monument was built at Rabbijn Maarsenplein. This square, named after one of the victims, formed the heart of the Jewish quarter of The Hague until 1943.

Designer
The monument was designed by Anat Ratzabi from The Hague. It shows a door ajar and two bronze suitcases on the side symbolising the deportation. The door depicts a star of David with four desperate people. In front of it are six seats for those who want to take a moment to ponder. The number refers to the six million murdered Jews. Both sides of each seat contain the symbol of one of the twelve tribes of Israel. This symbolises that all, regardless of background or position, were eventually sucked into the death machine of the Nazis.

Take a seat, observe the monuments, close your eyes and listen to the laughter and buzzing of the old Jewish Quarter.