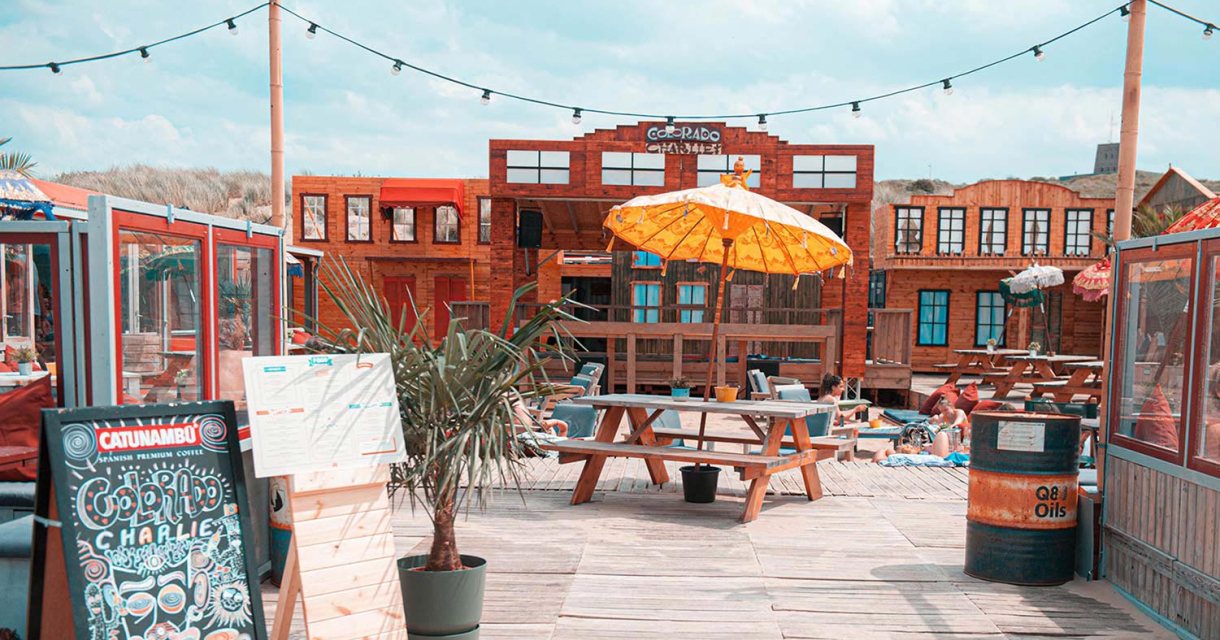 Live with the music and live with each other. Colorado Charlie (formerly De Karavaan) is one of the meeting places in the trendy Scheveningen district and an ideal place to enjoy the sun, sea and sand in a relaxed and quiet way. Halfway through the Zwarte Pad it is wonderfully relaxed here and the holiday feeling is close by. A sofa, armchair or chaise lounge awaits you on the pyramid-shaped terrace.
Dinner at Colorado Charlie
Breakfast, lunch or dinner, everything is possible at the Colorado Charlie. From salad to king prawns to steak and fries or burgers: the kitchen of the beach club always offers exactly what you need. The chef and his team prepare delicious dishes with fresh products.
Beach parties
The day smoothly turns into a club night with well-known DJs or the latest bands. Then you can take off the roof and see why the beach is such a unique place to throw a party!
Opening hours
Weather permitting, Colorado Charlie opens at 10 a.m. during beach season and 9 a.m. on weekends. Is the weather bad but do you still want to have a nice breakfast, lunch or dinner? Call to make sure you're not standing in front of a closed door.
Accessibility
Colorado Charlie is easily accessible by car. For the beach, follow the signs to Scheveningen beach and continue to the Zwarte Pad. You can park in the Zwarte Pad car park (a two-minute walk away) or in the large car park on Zwolsestraat. Colorado Charlie is also well served by public transport: several trams and buses have the Zwarte Pad as their terminus.