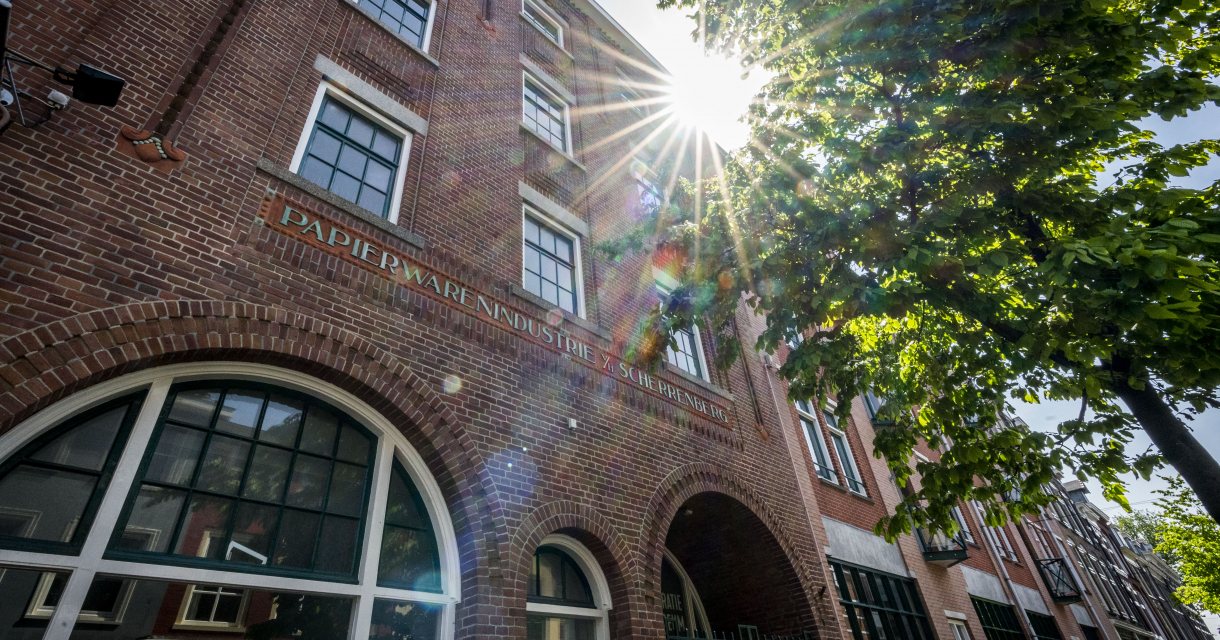 'Concordia CC'. CC stands for CultuurCentrum, Co-Creatie and CultuurCreatie. Concordia CC is a new cultural hotspot where various cultural institutions in The Hague will have their home base and development space for creators and theatre, where plenty of rehearsals and performances will be given.
Concordia CC strives for a broad programming for all residents of The Hague. "With a lot of attention for the richness and diversity of cultures that we have in The Hague," according to director Sewan Mumcuyan.
Partners
The building will be a home and operating base for OPERA2DAY, Firma MES and Muziekcentrum 1001Nachten. PRINS27 will be responsible for the working of Concordia CC, which is also responsible for the Koorenhuis since 2013.
Makers Community
From the 'Huis voor Makers' we have started collaborating with various stage and performance artists. These creators will have different coaching and development sessions and focus, among others, on making performances.
In addition, we will also develop projects in the field of Creative Technology. We will work together with the partners First Noble and Reblika.
With the 'Huis voor Makers' we offer space for new metropolitan stories and perspectives and make a positive contribution to the creators climate in the city.
History
The building has a versatile history as a theatre, museum, conference location and for a long time it was established as the editorial office of the Nieuwe Haagsche Courant. In 1995 the municipality bought the monumental building and it served as a conference center. The building is about 1,500 m² in size, the theatre hall with balconies can accommodate about 300 visitors. In the Concordia building, 16 studios have already been rented out by the municipality.
How to get there
Concordia CC is best reached by public transport. From The Hague Central Station: Tram 2, 3, 4, 6 and 34. From the Grote Markt it is a 3 minute walk to Concordia CC (fastest route) Would you rather go by car? Paid parking is available everywhere in the city center of The Hague. A couple of options for parking: Parkbee Paviljoensgracht, Q-park Lutherse Burgwal or Q-park Grote Markt.