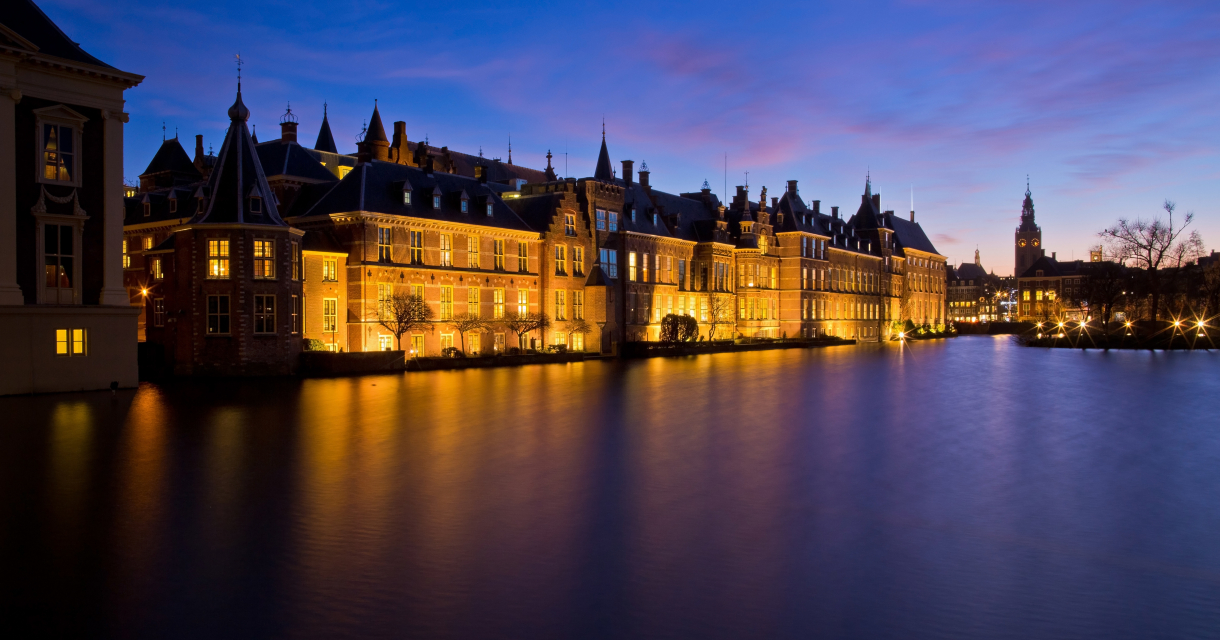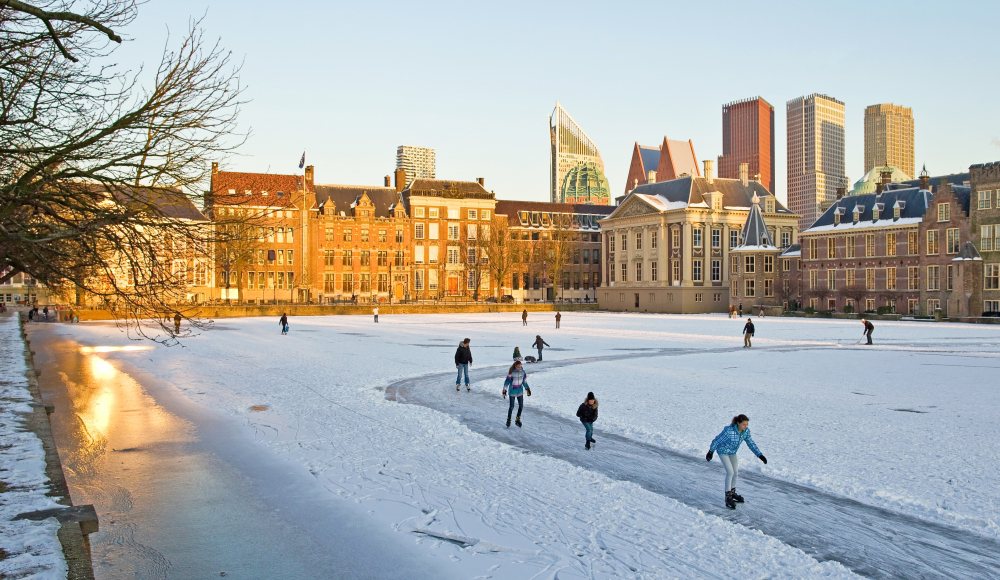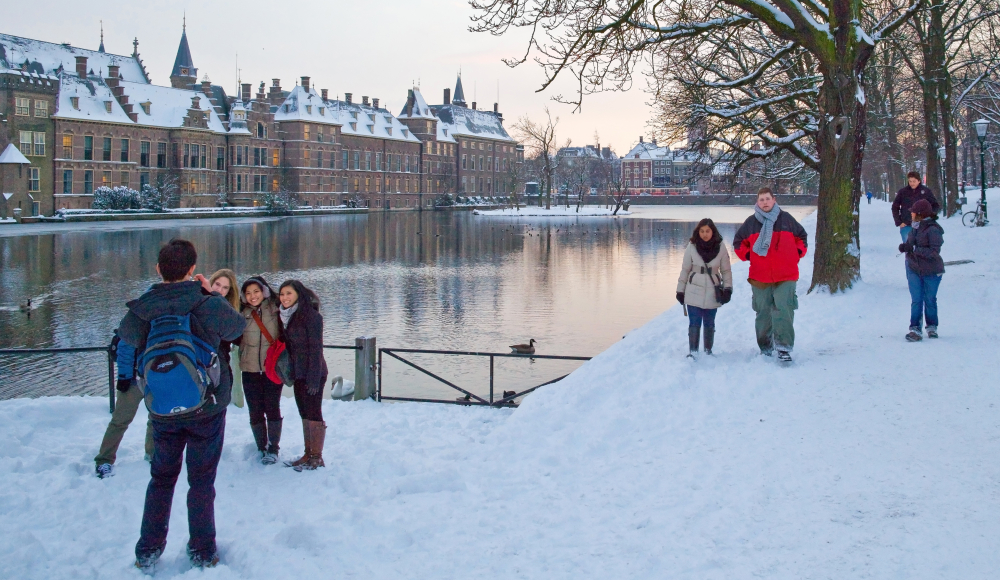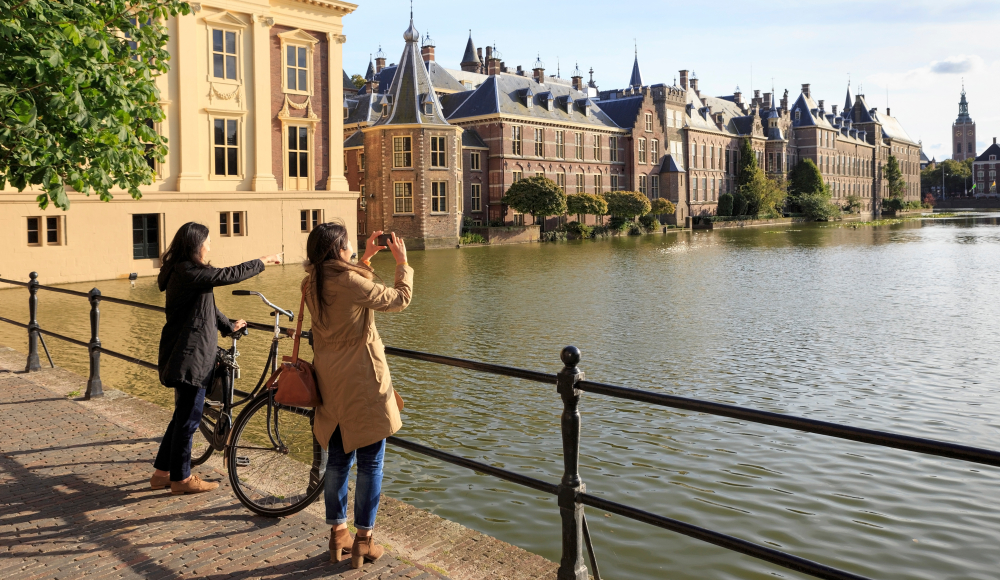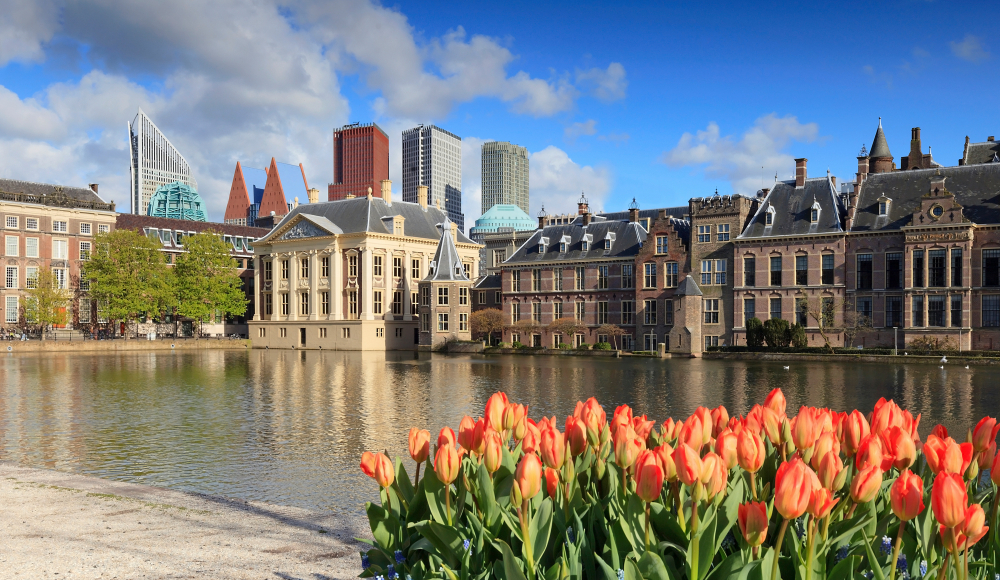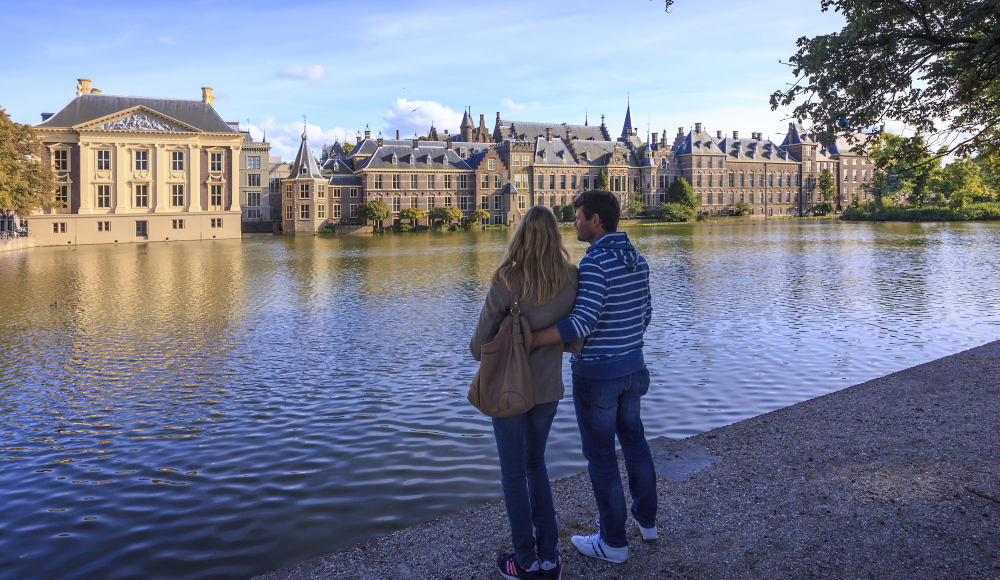 The Hofvijver, 'Court Pond', is an artificial lake in The Hague, the Netherlands. The Hofvijver area is the place where The Hague first came to life. Once a small lake in the dunes with a castle belonging to a Dutch Count, now this area is the Netherlands' centre of government. It's also the perfect spot to take a picture of the Hague skyline with the Binnenhof, Mauritshuis and modern architecture on the background. 

History of the Hofvijver 
The Hofvijver was first dug out by the counts of Holland in the late 13C. Originally a natural body of water among the sand dunes, the Court Pond was extended over the years. The excavated sand was piled up on the north side of the lake to form the elevated area known as the Lange Vijverberg, now occupied by a graciously curving line of mostly 18C mansions. The 17C buildings along the short side of the lake, the Korte Vijverberg, include the King's Cabinet and the city's historical museum. On the south side of the lake is the famous Mauritshuis museum and the Binnenhof, the setting for much of the country's history and the seat of the two houses of its parliament, the States General.

Museums around the Hofvijver 
There are various museums around the pond, such as the Mauritshuis, Rijksmuseum de Gevangenpoort, Museum Bredius, The Hague Historical Museum and Gallery Prince Willem V. We can certainly recommend a visit to one of these museums! These museums give you access to the history of The Hague, the private collection of Abraham Bredius with paintings by Rembrandt and Jan Steen, among others. Museum de Gevangenpoort displays its collection of penal tools, and at Gallery Prince Willem V you can admire the many masters from the Dutch Golden Age.

Ice skating on the Hofvijver 
When frozen the Hofvijver is one of the most romantic places in the Netherlands to ice skate.