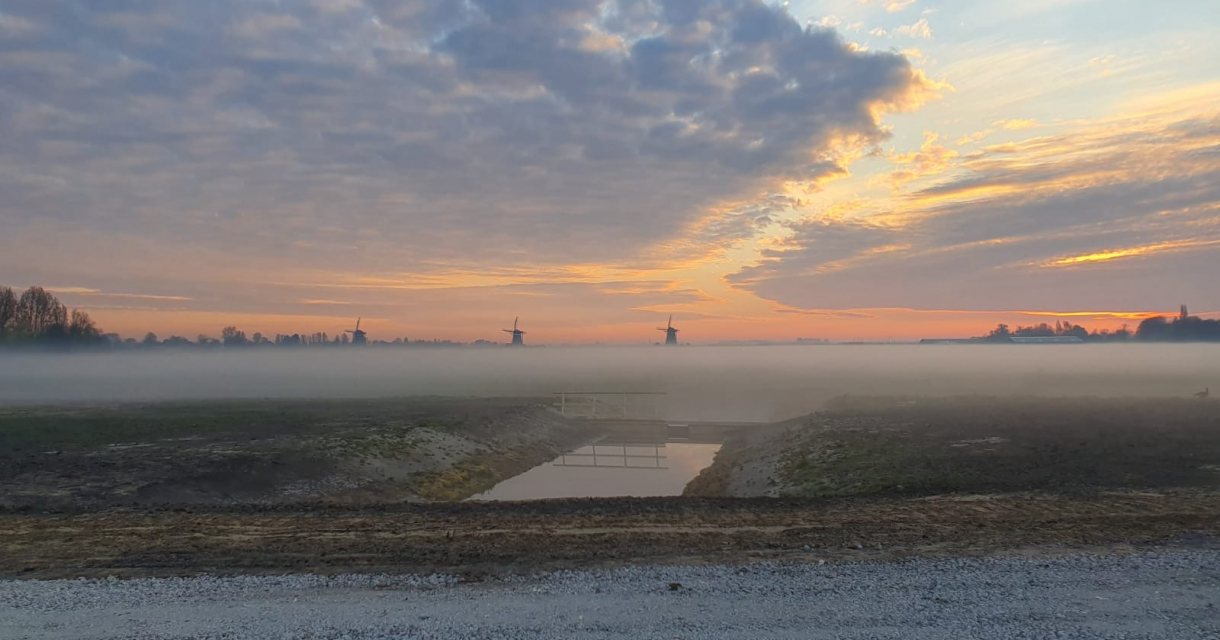 Favourites
Remove
The Nieuwe Driemanspolder (N3MP) is a recreation area that is still under development, located in Zoetermeer on the Leidschedamseweg.
In Zoetermeer you can enjoy a long walk through one of the many recreation areas. In 2020, a new recreation area will be opened adjacent to the Westerpark and the Buytenpark: De Nieuwe Driemanspolder (N3MP). The recreation area is still under development, but whether you come walking, skating, on your horse or in a boat, in winter or summer: it is an area to explore and soak up nature!
Discover the different paths, unwind in nature and enjoy the beautiful view of the three mills in Leidschendam. In the past three years, more than 7 kilometres of hiking trails have been built here and 4.5 kilometres of bridle paths. Cyclists can discover the area on the 12 km of landscaped cycle paths.
Nature playground for kids
In addition, children can also put their energy into the nature playground with exciting climbing equipment made of untreated wood. There are small playgrounds made where you can play with water. Rest yourself and watch one of the picnic benches.
Leash obligation for dogs
Do you bring your dog? Throughout the area there is a leash obligation for dogs to protect nature and for the rest of other users in the area. Also, parts of the area are not accessible to dogs for the same reason.
How to reach Nieuwe Driemanspolder
The area is located between the Randstadrail stops Voorweg Laag and Leidschenveen. The area is also easily accessible by bike.