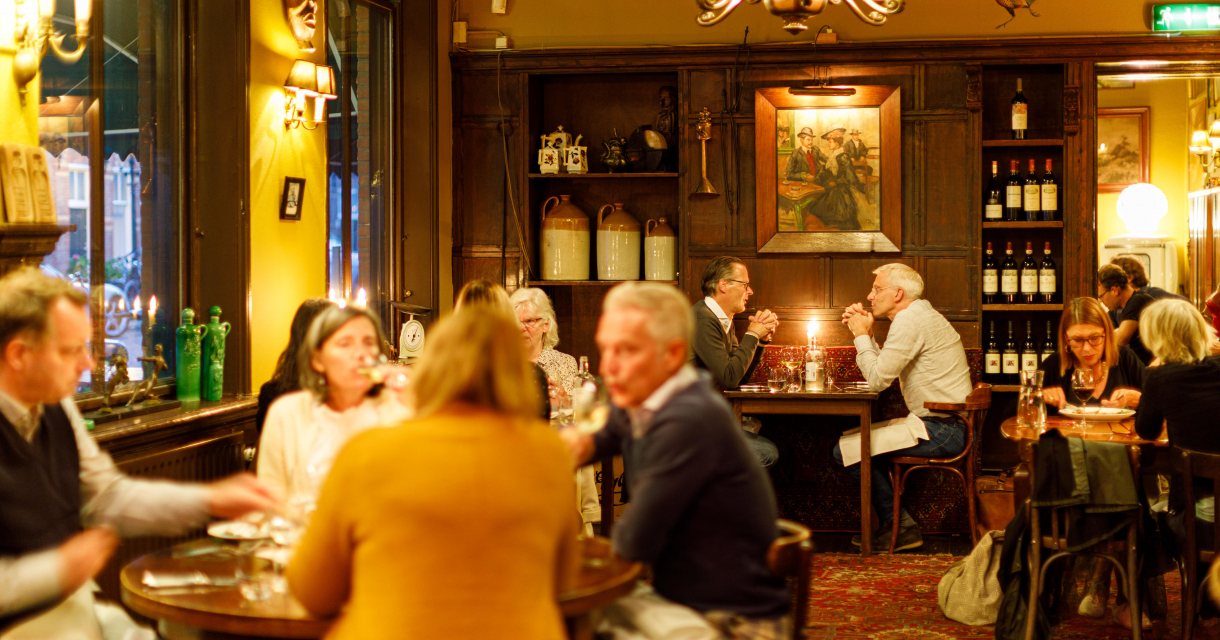 Favourites
Remove
Tucked into a quiet corner of the atmospheric Archipel neighbourhood in The Hague, this cosy restaurant still retains much of its original atmosphere from when it first opened in 1886 as a drinking establishment for gentlemen and where Prince Hendrik and novelist Louis Couperus were among the guests.
The charm of the restaurant and the separate Heerenkamer (which can be booked for a private lunch or dinner) and the delightful old-fashioned atmosphere of the original café, form a unique setting where you can enjoy your lunch or dinner.
The art of cooking is harmonious and no-nonsense. Preferably bought from our local suppliers. Our menu is based on the classic French cuisine, and we do not hesitate to add some own flair. The result is a surprising menu with the focus on quality, freshness and seasonal availability.