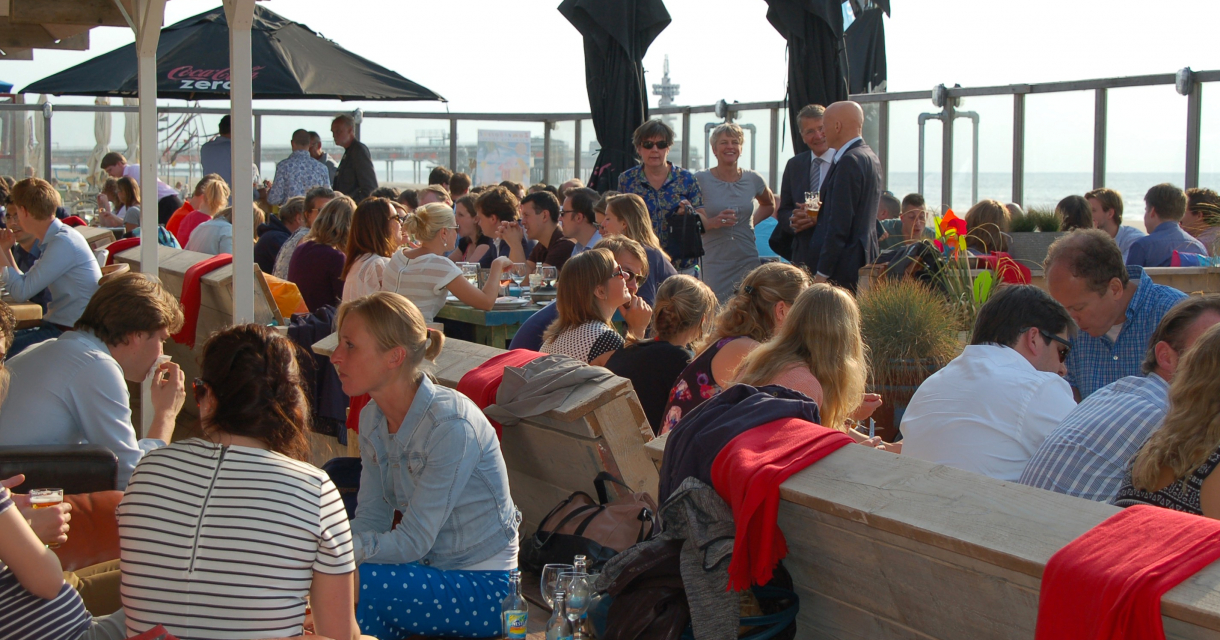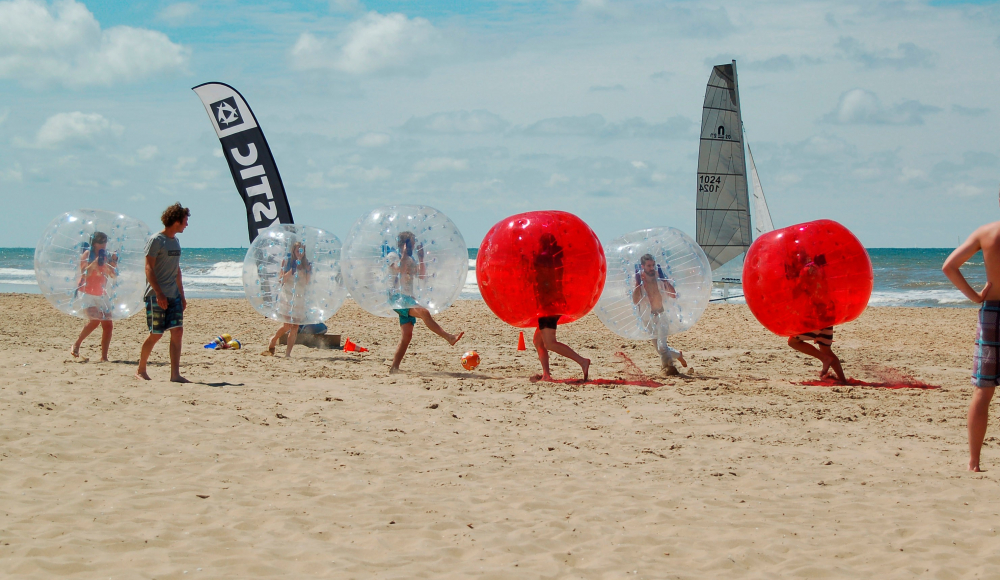 DownUnderBeach offers a unique combination of good food and drinks, fun events and fun on the coziest stretch of beach in Scheveningen, the Zwarte Pad. The unique location on the Noorderstrand of Scheveningen, the unobstructed view of the sea, delicious dishes, extensive barbecues and enthusiastic service ensure a visit you will not soon forget!
Events
Various beach and water activities can be undertaken from DownUnderBeach, such as power kiting, beach bubble football, wave surfing and supping. Curious about the latest trend on the water? Then go on an adventure with friends or family with the new Big Sup! Prefer to get out on the water yourself? At DownUnderBeach they also rent out various materials, such as sups, surfboards, bodyboards, wetsuits and of course the BIG SUP.
Group arrangements
Adventurous, strategic, creative or specifically aimed at team building? Depending on your wishes, there are complete group packages suitable for groups of up to 350 people, including food and drinks, such as an extensive lunch, drink or BBQ. Ground-breaking, physically challenging activities can be alternated with more tactical or creative challenges. DownUnderBeach can organize a tailor-made event for every group composition!
Location
Beach pavilion DownUnderBeach is located during the beach season at the end of the Zwarte Pad in Scheveningen, which is easily accessible by car, public transport and bicycle. By car, after the highway, follow the direction of Scheveningen Bad and continue to the Zwarte Pad car park. It is best to park your car as far back as possible. You can walk straight onto the beach via the last beach entrance. DownUnderBeach is the first beach bar on your left. If the parking lot is full, take the large parking garage on Zwolsestraat. DownUnderBeach is also easily accessible by public transport: various trams and buses have the ZwartePad/Noorderstrand as their final stop.
Are you coming by bike? A guarded Biesieklette is located on the northern part of the Scheveningen boulevard. There is room here for bicycles, scooters and motorcycles. In the summer months this parking facility is open until midnight, in April, May and September until the evening and in the other months only on Sundays. From the Biesieklette you can easily walk onto the Zwarte Pad!