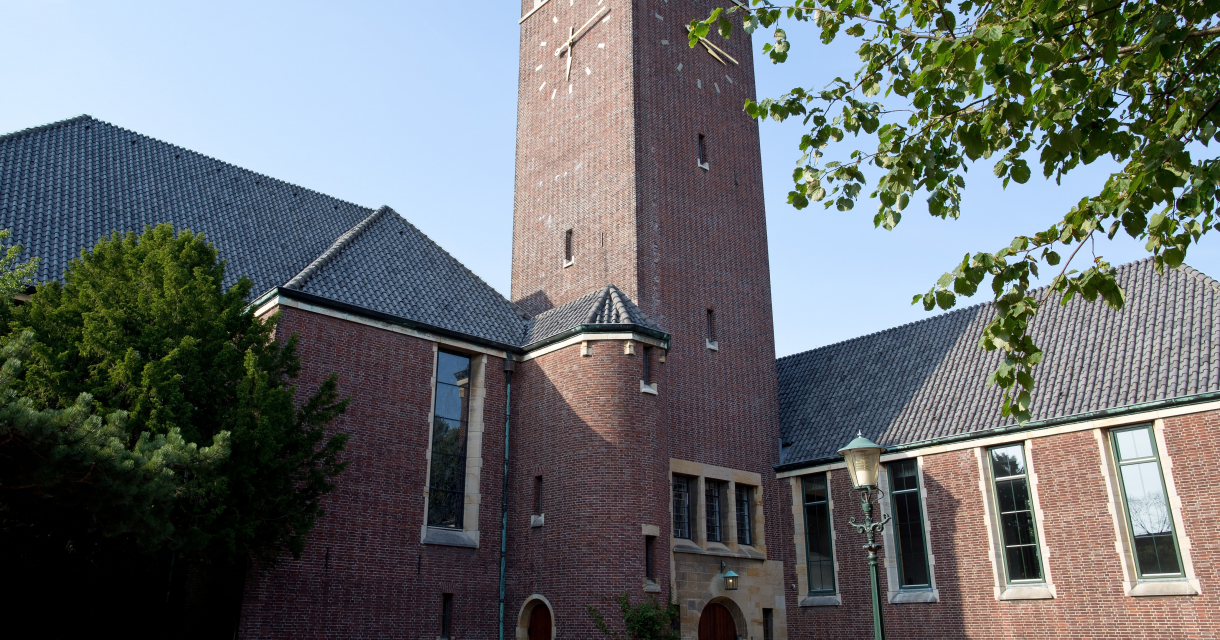 The Duinzichtkerk is located on the van Hogenhoucklaan in The Hague. The Duinzichtkerk is part of the Protestant community of The Hague. The Duinzichtkerk was built in 1934 and used to be called the Duinzigtkerk, after the neighborhood where the church is located. The Duinzichtkerk offers various activities for the community. Lectures and concerts also take place regularly.
History
The Duinzichtkerk was opened in 1935. The architect of the Duinzichtkerk was the well-known Willem Verschoor who designed several buildings in The Hague. Politician Piet Hein Donner was an elder and a board member of the Duinzichtkerk.
Build
The Duinzichtkerk was built in 1943 in the name of the Zanen family. The well-known architect Willem Verschoor designed the church in the Duinzigt district. The Duinzichtkerk is distinguished by its simplicity and is Romanesque inspired. The tower in the corner is the central point of the building, even though the main entrance to the church is on the van Hoogenhoucklaan. The Duinzichtkerk has a tower and outbuilding, the Duinzichtkapel. In addition, stained glass windows adorn the Duinzichtkerk, and the church has two organs.
Accessibility
The Duinzichtkerk is located in Benoordenhout near the Bronovo Hospital. The Duinzichtkerk is easily accessible by car via the N440. However, paid parking applies in this district. The Duinzichtkerk can be reached by public transport by bus 22 and 23.