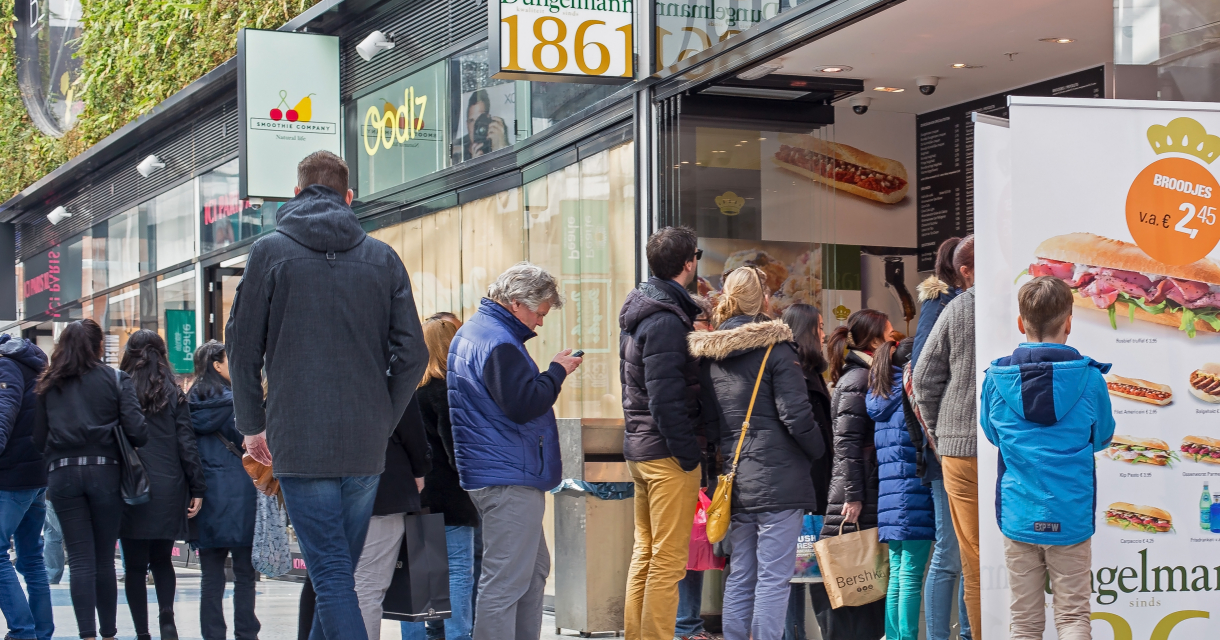 Favourites
Remove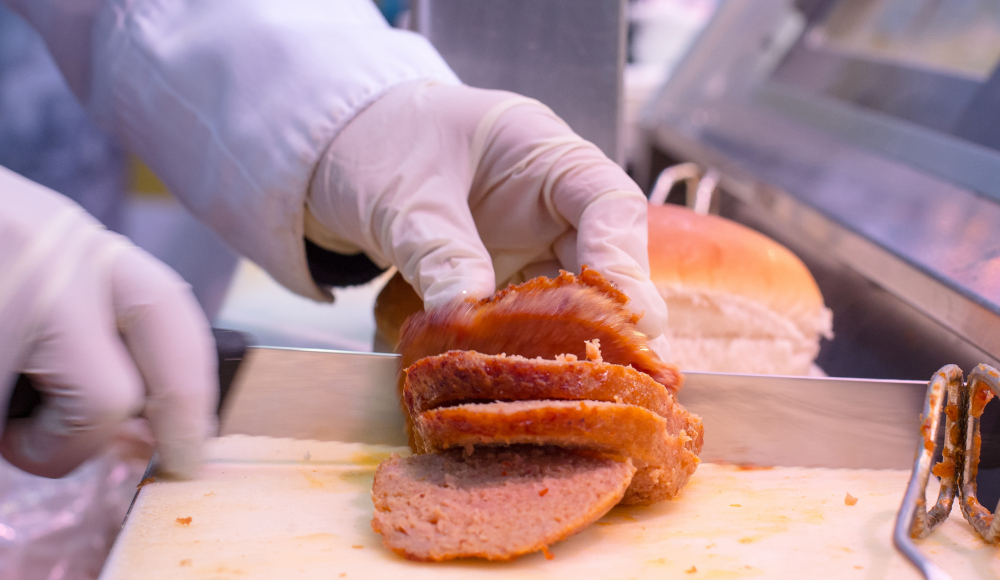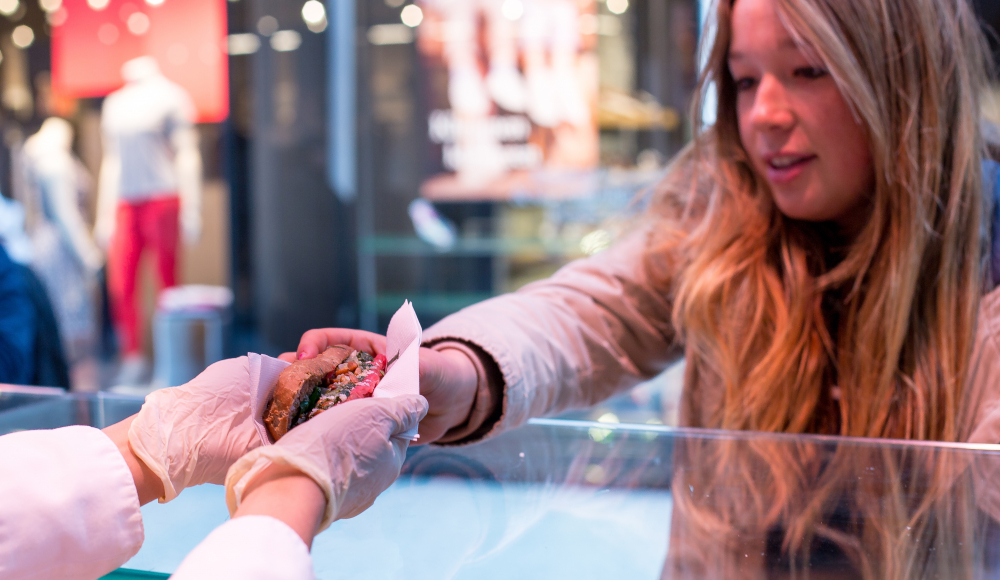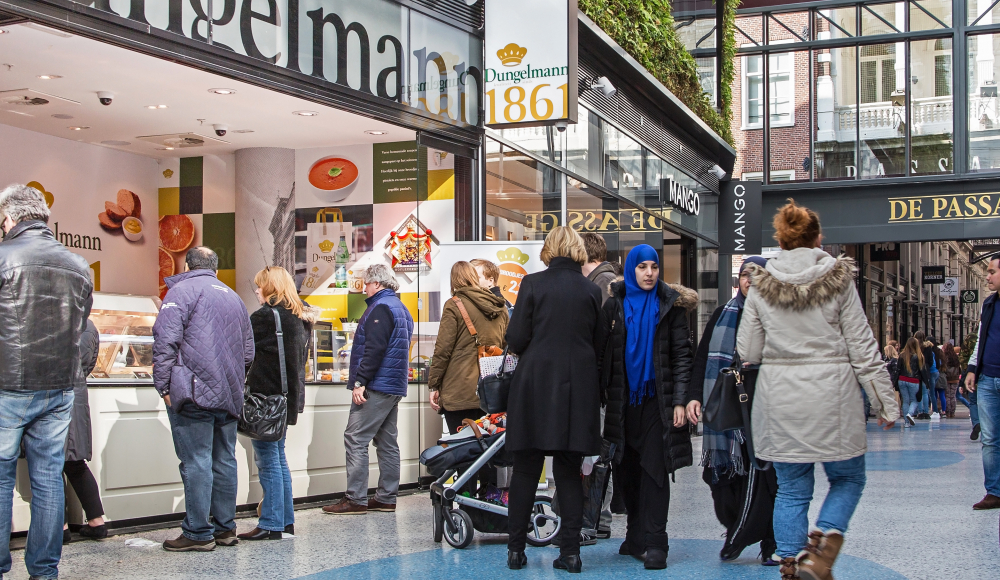 Dungelmann in The Hague is where you'll find the best buns! The Dungelmann croquette and the bun with meatballs in particular have become a notion in The Hague. With its four locations, including a butchery, a caterer, a deli-counter and a luncheonette, Dungelmann offers you various places to get your delicacies. Midway the new shopping street at the Grote Marktstraat, you will find the Deli Counter of Dungelmann.
History
The carriage has long disappeared from the streets, but the old cargo bike in front of the Dungelmann butchery reminds us of the past. In 1861, Mr P.G. Dungelmann established the butcher's shop by the same name. The butcher's shop was at a special location, amidst the haute couture in the Hoogstraat. Dungelmann butchery is still located there. Customers from all walks of life came to Dungelmann's to eat the famous and classic croquette. In the past, grabbing a croquette was not done by the chic residents of The Hague; that is why Dungelmann became so popular, also due to its location. Consequently, Dungelmann's croquette and meatballs are still a notion in The Hague.
Dungelmann in the new Passage

In the new Passage between the Grote Marktstraat and the Spuistraat, you can also enjoy Dungelmann's buns. The new Passage has a new area designed in a very light and open fashion by architect Bernard Tschumi. Just like the historical part, the 
Passage 
has a high glass roof, but in an entirely new style. The beautiful Dutch sky seen through the roof is projected onto the façades of the shops. Also the impressive entrance at the Grote Marktstraat side reflects the sky and clouds. Halfway through the new 
Passage 
you will find Dungelmann's sandwich bar, with of course the classic and new croquette and meatballs. These famous delicacies create a long queue of fans. The sandwich bar offers various types of sandwiches and Paninis that are prepared as you wait. In between your shopping, this is where you enjoy a tasty bun or fresh juice!
Locations
In addition to the Dungelmann location at the new 
Passage
, the famous caterer of The Hague is also located in New Babylon at The Hague Central Train Station and on Hoogstraat.
Accessibility

The new Passage is easy to reach by public transportation and by bike. You can reach the Grote Marktstraat by various trams from the Central Station. From The Hague Central Station and from Hollands Spoor it is about a ten-minute walk to the Grote Marktstraat. In addition to the underground parking at the Grote Marktstraat, you can also leave your car at the at the Spui, Centre and Turfmarkt car parks. There is also a large, secured bike parking station free of charge at the Grote Marktstraat.