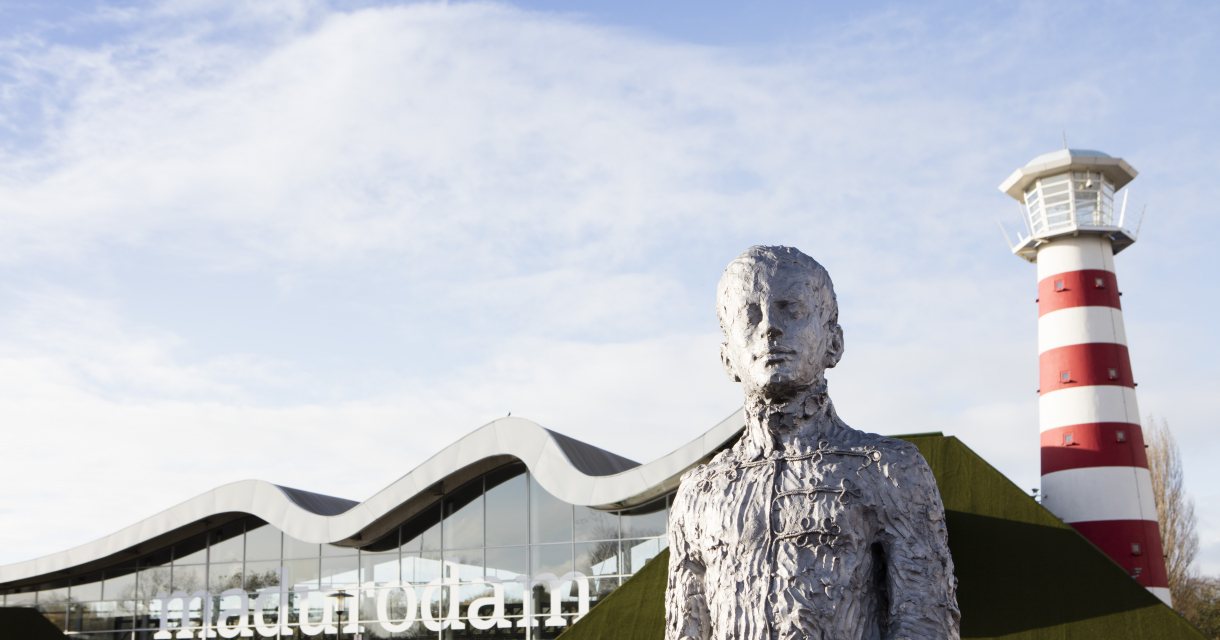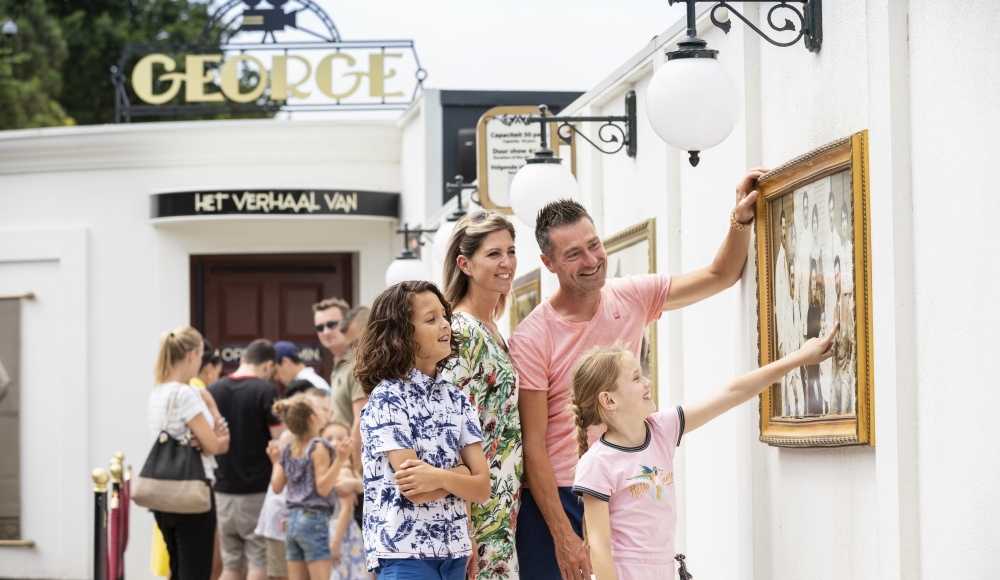 George John Lionel Maduro (born 15 July 1916, Willemstad - Curacao, died on 9 February 1945 Dachau - Germany) came to The Hague at age 10. When the war broke out, he was a student and an officer with the Dutch cavalry. He distinguished himself in May 1940 during the Battle for the Residency. After the capitulation he refused to wear a yellow star (he was a Sephardic Jew) and joined the resistance. He went into hiding, got arrested, got locked up at the Orange Hotel and after two failed escape attempts eventually got deported to Dachau.

Maduro died there at age 28 right before the liberation by American troops. Today there is a Stolperstein in front of the house at Frederik Hendriklaan 111 and in front of one of his hiding addresses. Miniature city Madurodam was realized to commemorate the war, sponsored by his parents and named after him.
Since 1993, Madurodam houses a scale model of the birth house of Maduro in Curacao from 1895. A plaque was installed next to the miniature model of the house, that says "In him, the Netherlands honors its war heroes from the 1940-1945 battle".