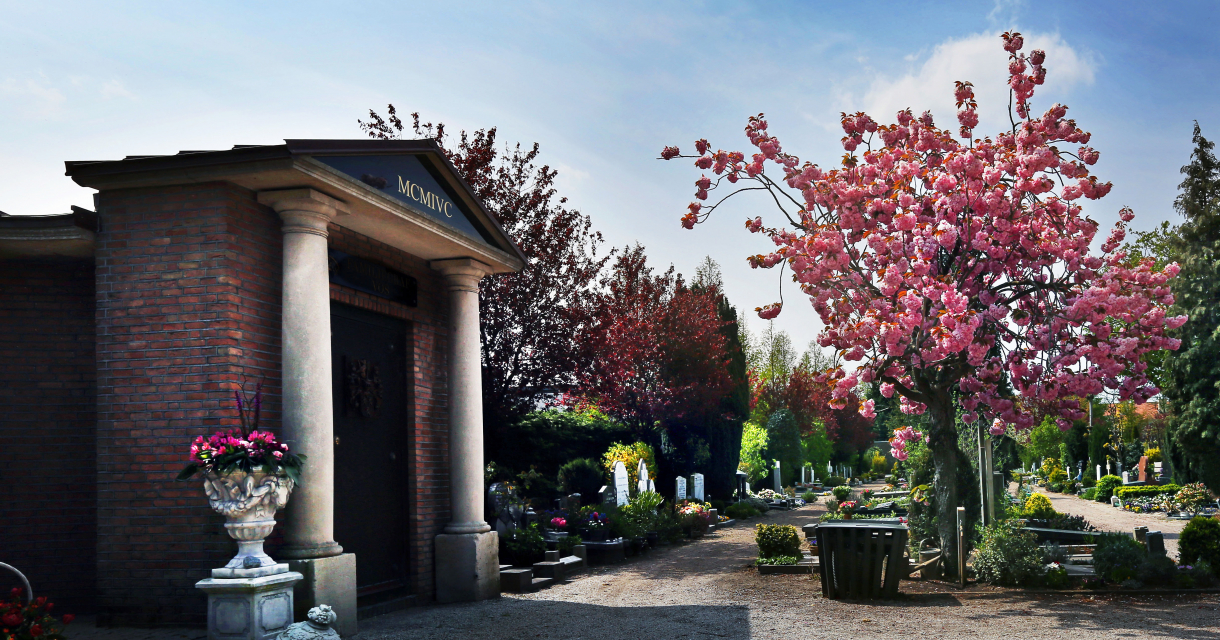 Perhaps you've visited a cemetery while on holiday. As you walked around, you probably noticed that cemeteries are not scary nor are they just sad; they are places of peace and contemplation. St. Barbara's cemetery is a beautiful Catholic graveyard on St. Barbaraweg. You are very welcome to take a pleasant walk through this cemetery, a peaceful haven in the middle of bustling Binckhorst, a thriving neighbourhood full of creative start-ups, industry and traffic. A special walking route leads past noteworthy graves.
 
History 
Despite experiencing a great deal of opposition as a religious minority, the Catholics established a Roman Catholic cemetery at Binckhorst in The Hague. The construction of this beautiful cemetery began in 1920. Nowadays, people of all faiths are buried here, but the cemetery's Catholic character is still strongly in evidence.

Architecture 
This spacious Catholic cemetery was designed by Nicolaas Molenaar, a student of the famous church builder Cuypers. As you enter through the impressive iron gateway, your gaze falls immediately upon the transparent chapel at the centre of St. Barbara's.

Walking tour 
You are very welcome to download a unguided tour from the website and take a walk by yourself along a route that takes you past remarkable graves. The cemetry also provides guided tours upon request.

Activities
St. Barbara's is managed by the R.C. Cemeteries Foundation (Stichting R.K. Begraafplaatsen) in The Hague. The Foundation also manages St. Petrus Banden, the monumental cemetery on Kerkhoflaan, and is committed to creating a unique and accessible cemetery. For this reason, the Foundation organises guided tours, workshops, lectures, performances, memorial services and other special activities all year round.