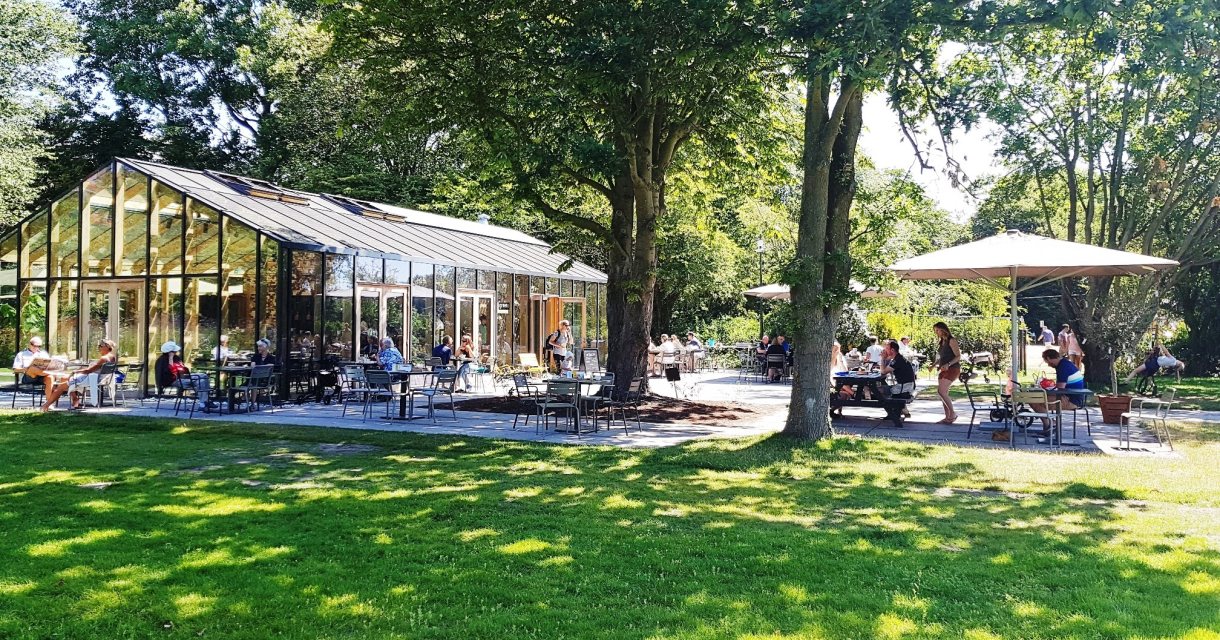 Favourites
Remove
Greens in Westbroekpark is located between The Hague and Scheveningen. It is a unique combination of an organic restaurant and a care vegetable garden.
At Greens they cook as much as possible with the vegetables from their own biodynamic vegetable garden, with respect for the seasons and of course taking into account the origin of the ingredients. Taste and purity as intended by nature. Greens' kitchen is artisanal and almost everything is homemade. A number of dishes change every season on the menu and some fresh products are sometimes just quite tasty as they are.
Every season there is a new menu with appropriate drinks. One part of the menu always remains the same, but the other part also depends on the season. In addition, the menu board in the restaurant offers different dishes each week ranging from ingredients that are from their own vegetable garden at that time and which of course can vary due to the weather and season. There is also always a vegetarian choice and a menu for children. The kitchen is open up until one hour before closing time.
Modern outdoor area
Greens has been made into a modern outdoor area where you can relax and enjoy a beautiful garden experience after your busy working day. Enjoy tasty products from the garden accompanied with a drink on the terrace, what more could you want as a city dweller?
The Garden of Greens in the Park
As a visitor to Greens, you can completely relax in the flower garden. The garden consists of a 14 meter grass circle around an old Oak. At the edge of the circle, there are 6 benches which have been put in place due to contributors providing to the garden. Behind it are lush borders with perennials and flowers that provide a different atmosphere in the garden within every season. The garden is maintained by volunteers from the Greens Garden Foundation.
Social concept
Greens in the Park is a social concept in a park environment. Consisting of a restaurant providing fresh ingredients in combination with an edible garden. This work is carried out by people with a distance to the labour market where it revolves around natural products that can also be found on the menu. Vegetable gardens, lush greenery, aromatic gardens and tea gardens blossom here. The restaurant serves delicious dishes and good coffee in a socially responsible manner and organises events that fit within these frameworks. The Gardens of Greens Foundation is financed with part of the proceeds from the restaurant, which in turn takes care of the daily exploitation of the garden.
Sloop rental
Sailing yourself in a luxurious and comfortable sloop through the canals of The Hague? You can! With an electric sloop from Greens, you can discover The Hague from the water. 
Visit the website of Greens