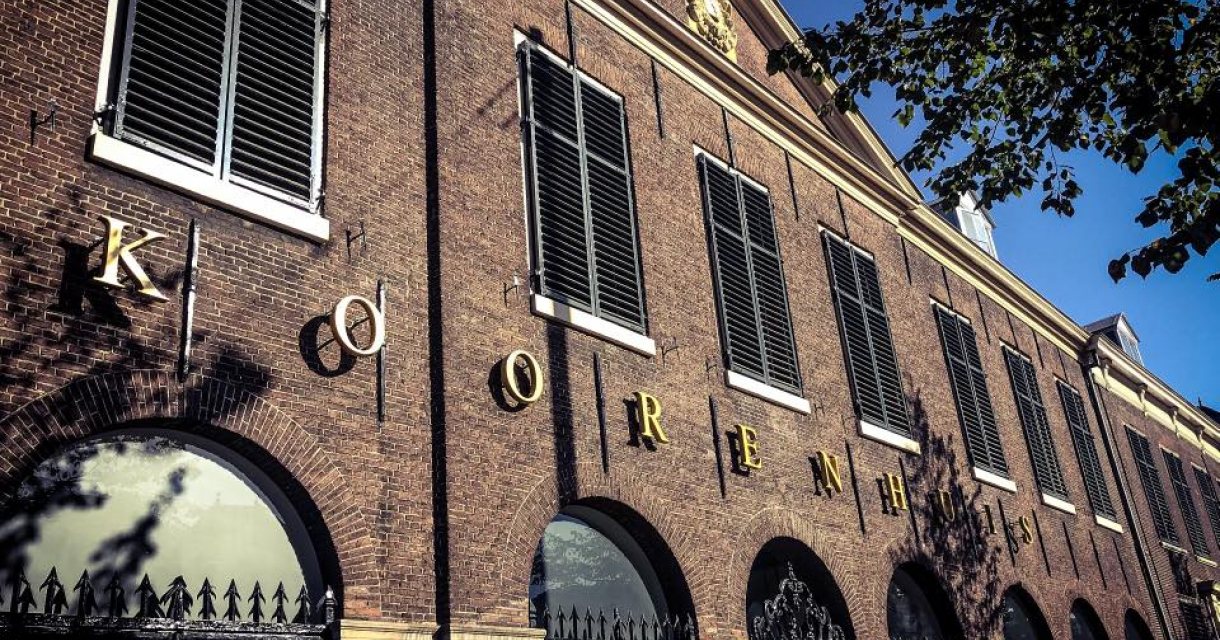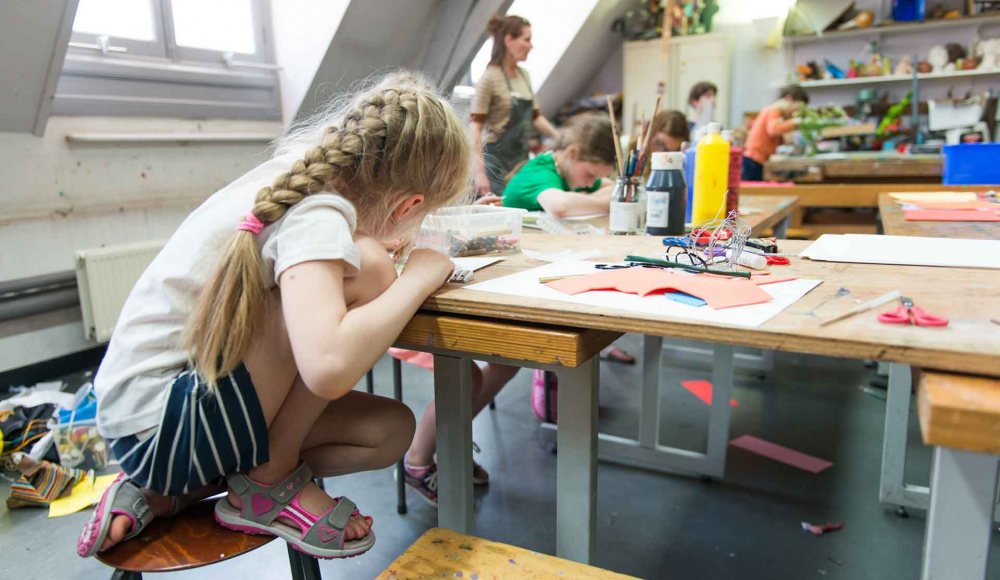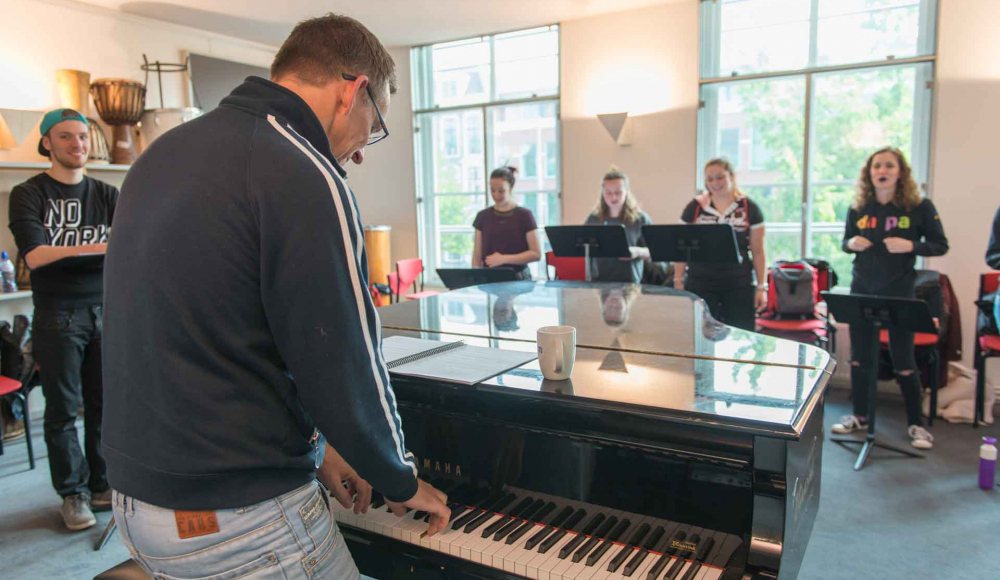 An icon in the city center of The Hague
Het Koorenhuis is the place in The Hague for young and old for cultural experience and talent development. A creative and cultural hotspot located in the center of The Hague in a monumental building with a rich history dating back to the 17th century. There are a lot of activities what you can do, every single day. Work on your creative skills, get inspired at our events and meet others who also love art, culture and creativity. Various activities and events take place, such as classes, workshops, exhibitions, festivals, meetings, performances, concerts and much more.
For an overview of the agenda, click here.
Café
Het Koorenhuis has a cozy café that is open daily and where you have a wide choice of homemade sandwiches and delicious coffee.
Renting a room in het Koorenhuis
The amazing building has a theater hall, meeting rooms, theater and dance studios, workshops, music rooms, rehearsal studios and a foyer with a stage. If you are looking for a place to organize events, activities, meetings, etc., almost anything is possible. Koorenhuis is also suitable for business events up to 300 people.
For more information send an email to reserveren@prins27.nl
History of the Koorenhuis
The Koorenhuis was built as a corn exchange in 1662-1663. It was a building where grain was stored and traded. In 1682 some of the members founded the Haagsche Drawing Academy, which would later develop into the Royal Academy of Art. This academy would remain in the Koorenhuis until 1839.
The complex of the Koorenhuis originally consists of four different buildings: an open market hall and three residential houses. Trade, art, culture and education took place simultaneously here. In 1967, the 4 buildings were designated as a national monument.
Accessibility
The Koorenhuis is located in the city center, next to the Grote Markt, the entertainment area of ​​The Hague and easy to reach. The Koorenhuis is easily accessible by public transport. From The Hague Central Station you can reach it within 5 minutes by tram 2,3,4 or 6.
Prefer coming by car? Please note that it is paid parking in the city center of The Hague. Parking is possible for a maximum of 2 hours. Few options: Grote Markt parking garage, City Parking or Torengarage.