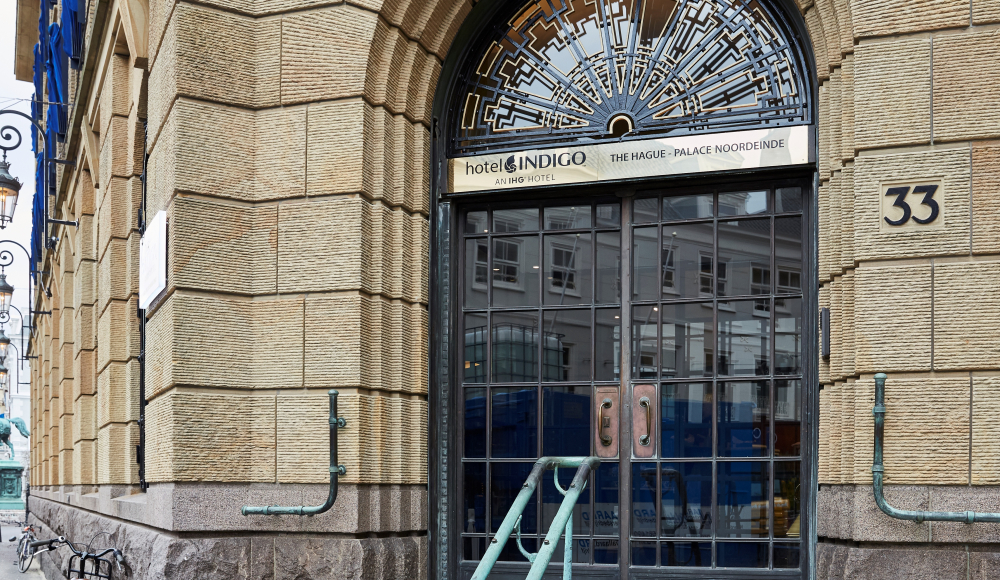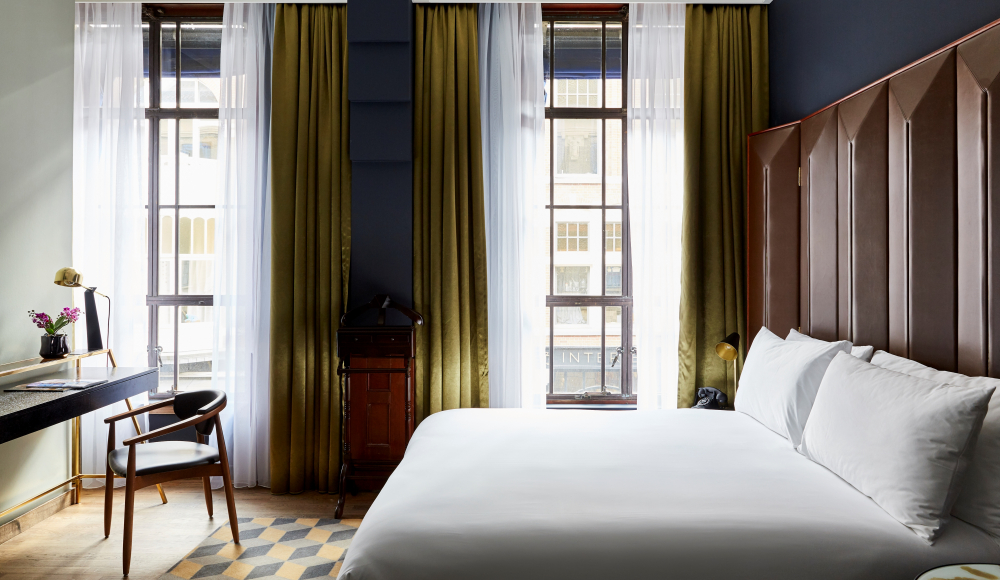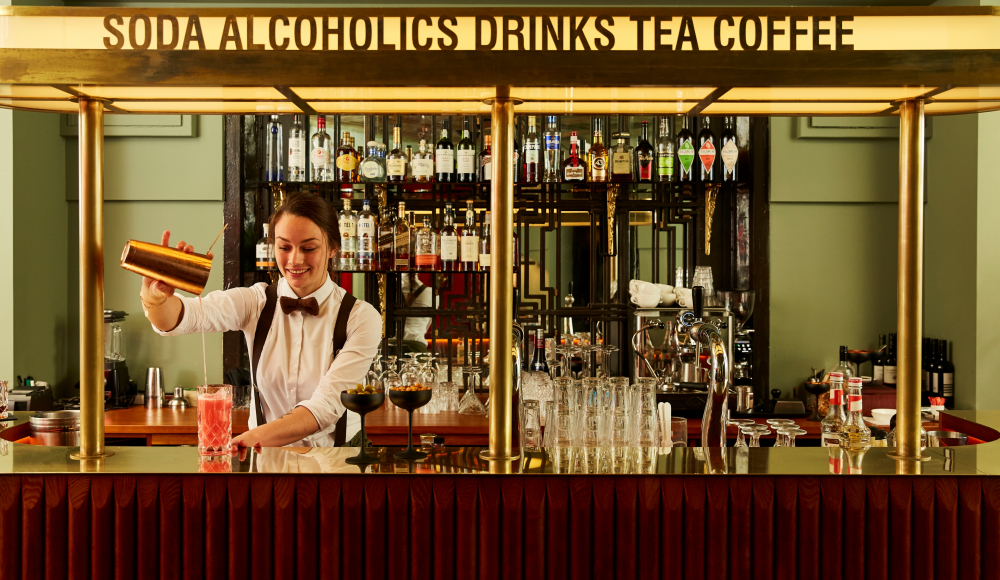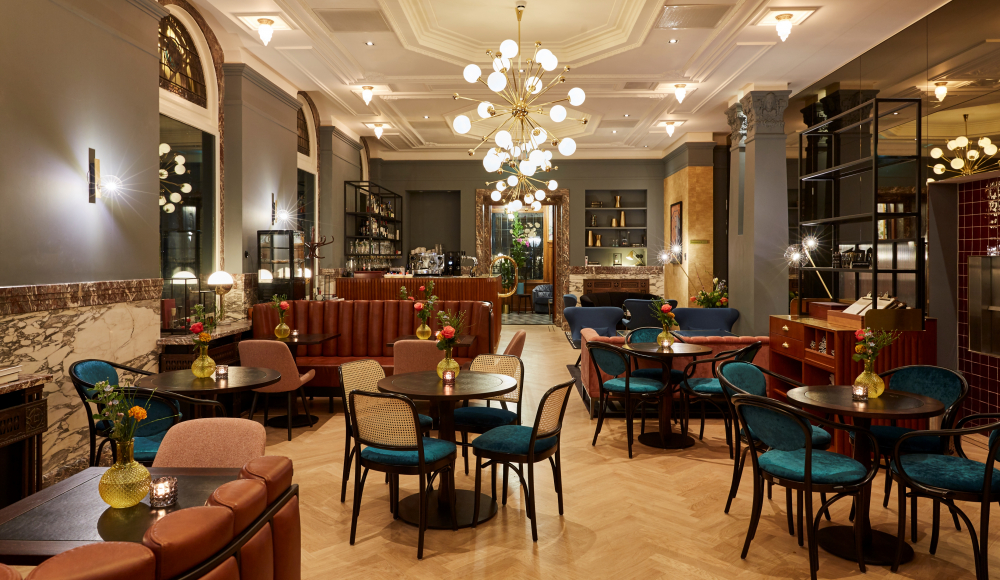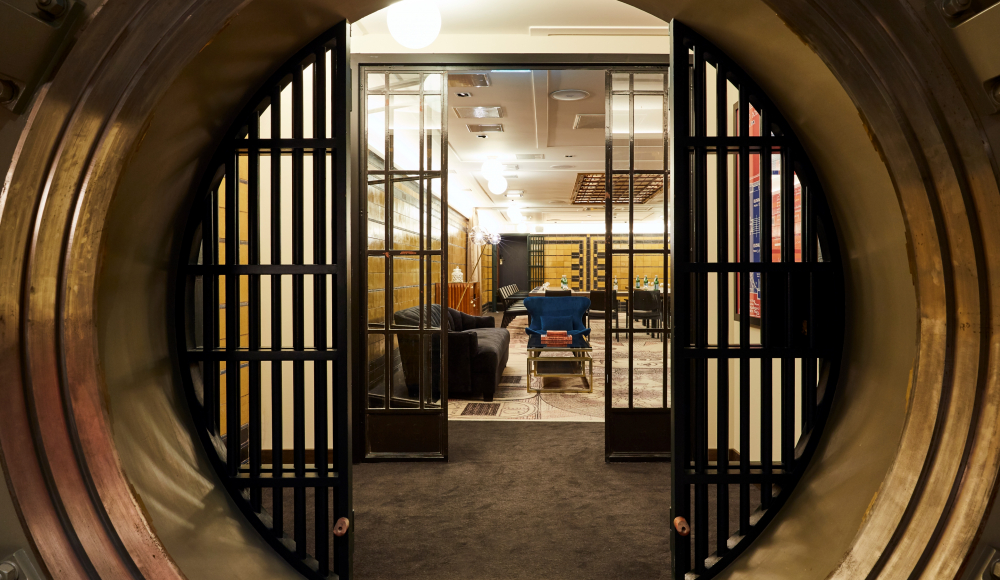 At the heart of the Parliament Centre of The Hague, located at a prestigious spot opposite the Royal Palace Noordeinde, you will find Hotel Indigo® The Hague – Palace Noordeinde. The former bank building, which dates from 1883 was once occupied by the "Nederlandsche Bank". This four star boutique hotel borrows some of these unique elements in its décor.

Wake up in one of the 63 stunning design rooms which are all equipped with a luxurious spa-inspired bathroom including a walk-in shower with bathrobe & slippers, comfortable extra-long bedding, complimentary Wi-Fi, minibar and Illy coffee machine. The on-site gym is open 24/7 and free of charge for all hotel guests.

Brasserie Stocks and Bonds
On the ground floor you can find Brasserie Stocks and Bonds which is an all-day dining offering. Enjoy the international classics on the menu while overlooking the Noordeinde street and Royal Palace Noordeinde or sit back in the classic 'old fashioned' Gold Bar, which is situated in the former bank safe of the building, and enjoy a cocktail or two.

The history of the building 
The stately building has been present since 1833, where it was built in a neorenaissance style for the 'Nederlandsche Bank'. This beautiful 19th -century building style with French influences is recognized by its horizontal lines, cross-frames and rich nature stones facades.

Many authentic details have been preserved, unique elements can still be found in the interior, such as the stained glass windows, the marble walls and brass accents that were also used as the starting point for the hotel design.

The original gold safe of the building have also been retained: the main safe in the basement under the former 'Wilhelmina-gallery' has recently been transformed into an exclusive meeting room. The hand-woven carpet in the meeting room is aligned with the history of the building where the artist has used banknotes as inspiration.

Left from the reception is one large space that used to be the cashiering department; This has now been created into Brasserie Stocks & Bonds. The interior again resembles the old purpose of the building by having art work of old Dutch money.

Business meeting
The hotel is also the perfect venue for your business meeting, reception, training or social event. Hotel Indigo provides two meeting rooms which are suitable for any occasion. Dive into the library boardroom for your meeting or for your private dinner for up to 14 people. In the former bank safe the meeting room 'The Vault' has been created with 100m2 and can accommodate up to 40 persons in U-shape.

Location
The hotel is located near the Mauritshuis, Escher Museum and the upscale shopping streets are all within a short walking distance. The Kneuterdijk tram stop is located just around the corner which offers a direct connection to the World Forum Convention Center, Madurodam and Scheveningen Beach.