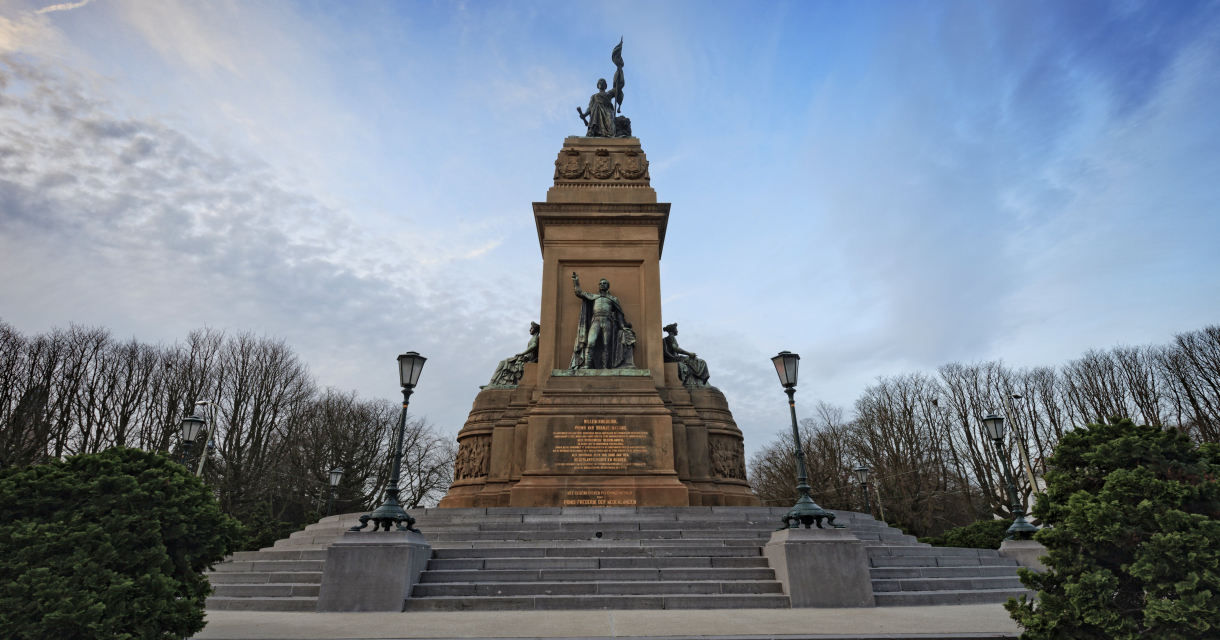 Plein 1813 is home to the monument commemorating the victory over Napoleon. The monument was revealed on 17 November 1869 by Prins Frederik of the Netherlands. It symbolises the end of the French era in the Netherlands and the foundation in 1813 of the Sovereign Principality of the United Netherlands, the predecessor of the current Kingdom of the Netherlands.

The base holds four statues and a statue group. In addition, large black letters read the name Eben-Haëzer, referring to the victory of the Israelites over the Philistines in the Biblical book of 1 Samuel.
On top of the monument stands the triumphant Dutch Virgin.
The city side features king William I as he swears the constitutional oath.

The Javastraat side features the triumvirate of 1813 who prepared the return of Van Orange: Gijsbert Karel van Hogendorp, Frans Adam van der Duyn van Maasdam and Leopold van Limburg Stirum.
Female figures are positioned on both sides, personifying Religion and History.