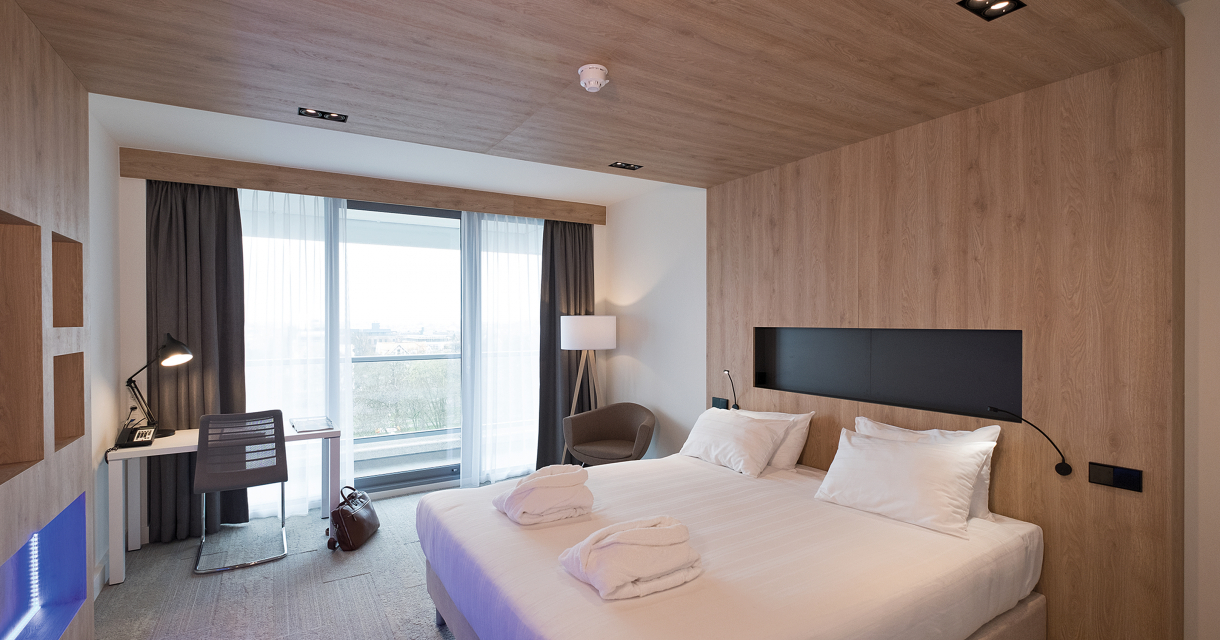 Favourites
Remove
Leonardo Royal Hotel Den Haag Promenade is situated between dynamic Scheveningen, the Embassy District and the city centre. Beach or city? With Leonardo Royal Hotel Den Haag Promenade, you don't have to choose. In minutes you find yourself at the beach of Scheveningen or in the city centre of The Hague. The hotel is surrounded by the peaceful Van Stolkpark. The hotel has a restaurant and a cosy bar, Brut International Flavours, where you enjoy a good cup of coffee, a light lunch or dinner. The Promenade Healthclub & Spa offers a variety of saunas, a heated indoor swimming pool, massages, facial treatments and an extensive fitness area.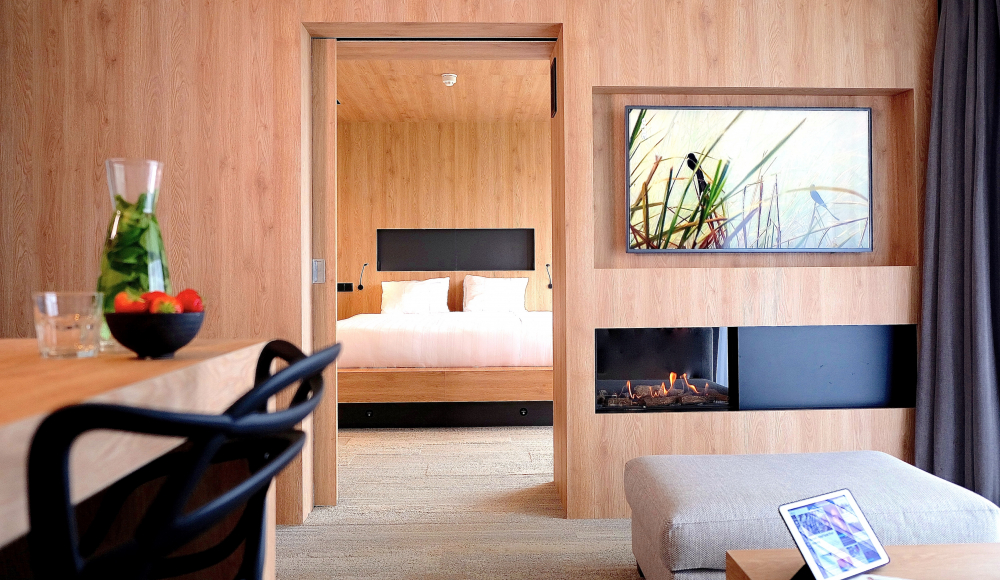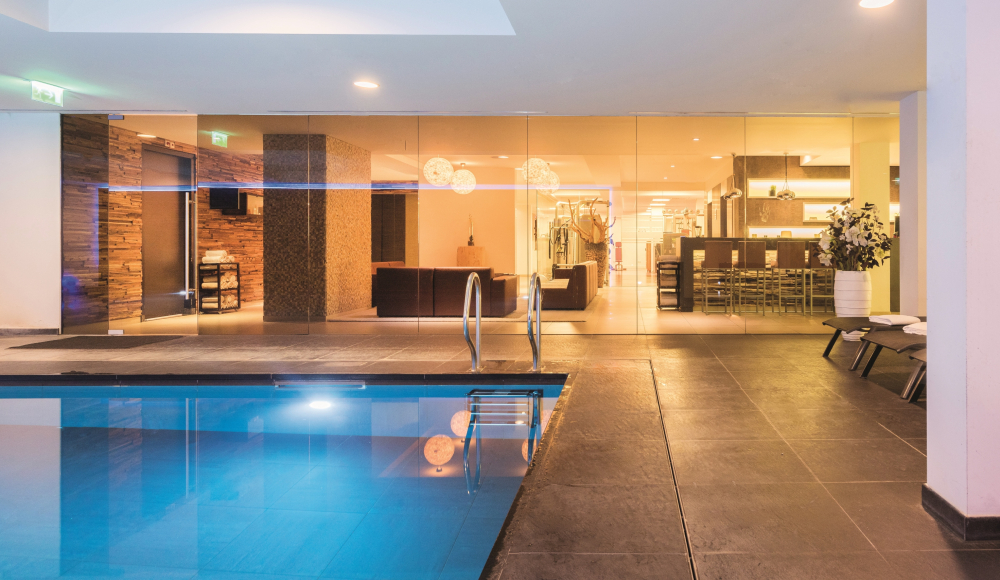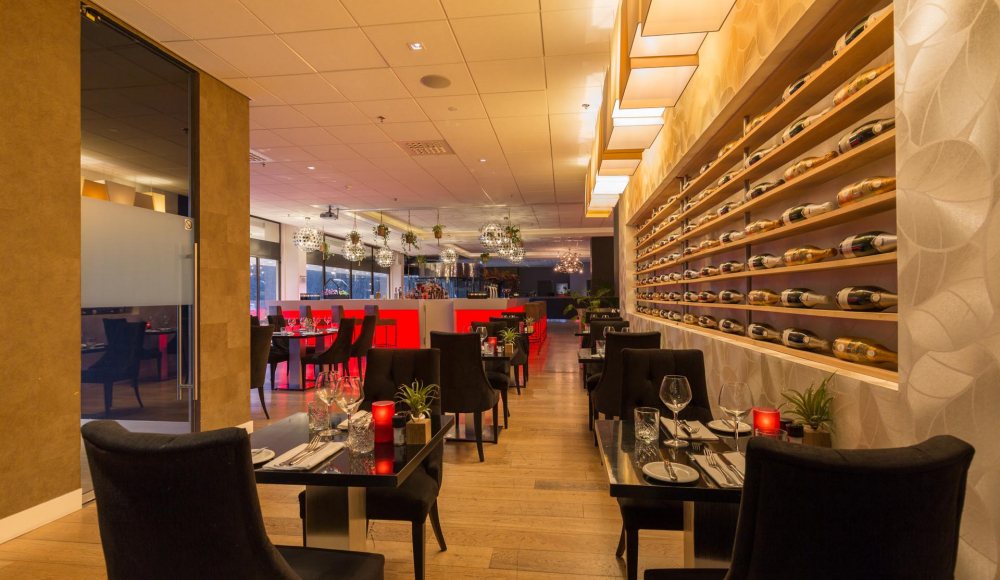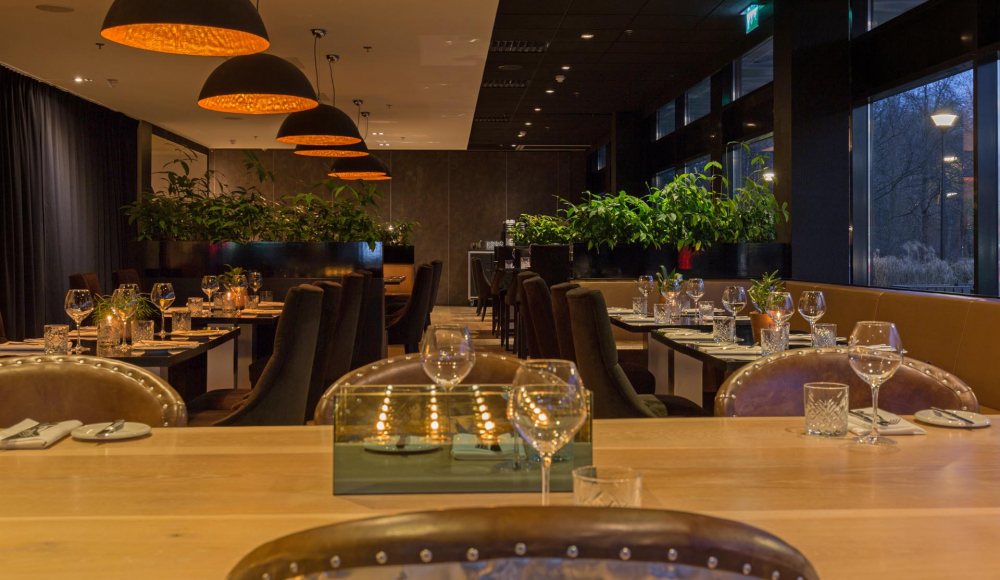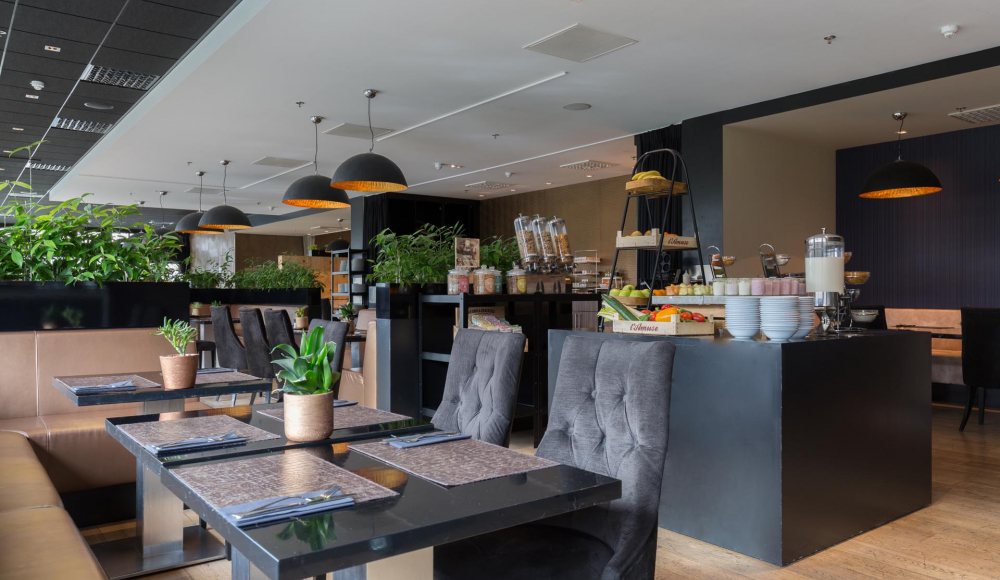 All modern rooms have air conditioning, a desk, a seating area, a minibar and a flat-screen TV. The bathrooms are equipped with a shower and some have a bathtub. There is also free WI-FI available and the guests can make use of 24/7 breakfast.
Leonardo Royal Hotel Den Haag Promenade is also suited for meeting and events. The hotel can facilitate small and large groups in one of the 10 conference rooms. The Prominental Boardroom looks out onto the skyline of The Hague. Furthermore, it is equipped with the latest laser projection, the Sony 4K laser projection, which features stunning images that are four times clearer than High Definition. Moreover, the hotel is only 550 meters and 10 minutes by foot away from one of the largest international conference centers in the Netherlands, the World Forum.
Brut International Flavours
At Brut International Flavours we like to introduce you to flavours from all over the world and prepare our food with respect for its origin. Several times a year, together with an embassy, we organise the Promenade Food Festivals to let you discover international flavours. An international chef is flown in to, together with our kitchen team, let you discover the authentic cuisine of his/her country. Next to our Promenade Food Festivals, enjoy a delicious lunch or dinner at Brut International Flavours.
Opening Times
The kitchen is opened daily from 11:30 AM until 10:00 PM
Brut Bar
Brut Bar is the right place to enjoy a nice drink and tasty snack after a long day in the city. Go for one of our international cocktails or enjoy a hot beverage at our bar to truly relax and enjoy the company.
Opening Times
The bar is opened daily from 9:00 AM until 11:00 PM
Promenade Healthclub & Spa
Promenade Healthclub & Spa is the city spa of The Hague and surroundings. The Healthclub & Spa is located next to the Van Stolkpark, just outside the city centre. With a total wellness area of 900m2, several saunas, an indoor swimming pool and an extensive gym with personal trainer, all facilities for relaxation and physical activity are available!
Opening Times
Monday to Friday: 6:30 AM - 11 PM
Saturday & Sunday: 8:00 AM - 9:00 PM
The swimming pool is opened daily from 06:30 AM to 11:00 PM