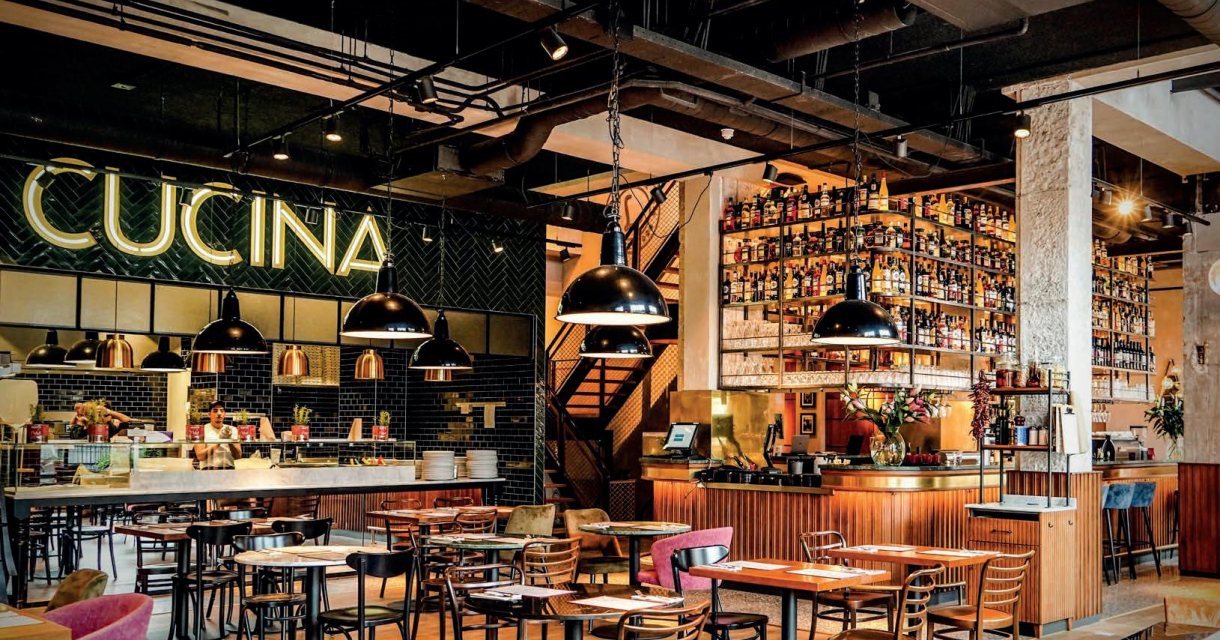 As soon as you open the door of L'Osteria Den Haag Grote Markt you feel like in a typical Italian osteria. This is where people meet – families, friends, couples, young and old – to enjoy good food. There is a somewhat noisy, lively atmosphere, which is permeated with the delicious smell of real Italian cuisine. A hospitable and cozy place, where you can be yourself and where you immediately feel at home.
Real Italian 
L'Osteria is known for the best pizza and pasta d'amore. The pizza protrudes far over the edge of the plate and is often ordered for two people with different topped halves. And the pasta? It's to fall in love with! In addition, they have many timeless classics from the Italian kitchen such as antipasti, salads, heavenly dolci and a Menu della Casa with tasty seasonal dishes and all kinds of pasta creations.
All dishes are freshly prepared in the open kitchen 'à la mamma'. As a guest you experience live what the passion for Italian cooking entails. The ingredients come largely from Italy and both the pizza and pasta smell and taste – and fill. Because at L'Osteria you get generous portions for a fair price.
Interior 
The building and the interior also ensure that your visit to L'Osteria is a pleasure for all senses. High ceilings and a façade with floor-to-ceiling glass create a lot of space that is bathed in a friendly light by designer lighting. A mixture of styles, which is deliberately developed for each location by the L'Osteria furnishing team, creates a beautiful and warm atmosphere with an extra portion of cosiness. 
As can be seen from the overall concept of L'Osteria, a love for details plays a crucial role in their work, whether it is the food, the decoration or the avanti service. Just like passion, cordiality, ambition and sincerity, because these values ​​are of paramount importance to us. Their slogan is not for nothing: L'Osteria. Grand Love.