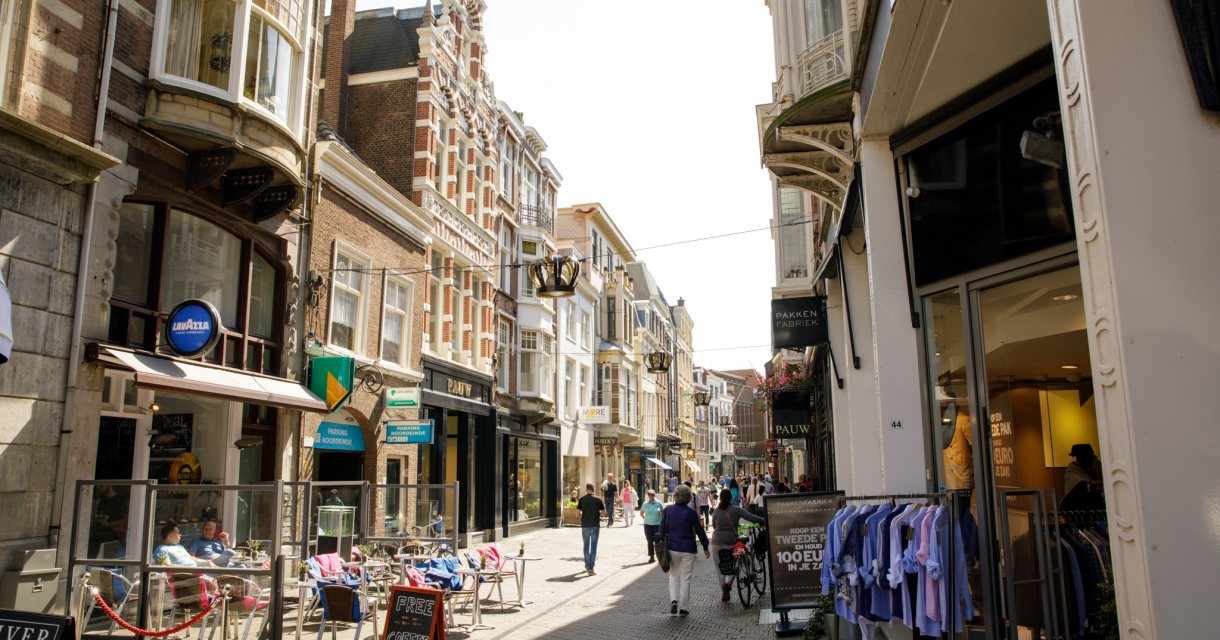 Where else in the Netherlands can you shop around the royal palace? The Hoogstraat, Heulstraat, de Plaats and Het Noordeinde together form the unique shopping area Het Noordeinde, which is known for its many exclusive shops. In addition to galleries, jewellers' stores restaurants, coffee shops and interior and design shops, you will find high-end fashion stores here, located in beautiful Art Nouveau buildings. Het Noordeinde offers exclusive fashion from all kinds of international brands. Your day of shopping with allure starts here!
Art & design
The galleries make Het Noordeinde the ultimate art street in the Netherlands. Sculptures, contemporary photography, antique jewelry, art nouveau, art deco and design: you will find it all here.
Culinary highlights
From a high tea in a beautiful city garden to an exquisite five-course dinner in an internationally oriented restaurant, it's all within reach at Het Noordeinde. In addition to lunch or dinner in one of the many restaurants, you can enjoy a nice coffee or a drink in one of the trendy coffee shops and homely pubs. Het Noordeinde offers something for everyone from a culinary perspective!
Noordeinde Palace
Noordeinde Palace, the working palace of King Willem-Alexander, is located on this elegant shopping street. Noordeinde Palace is the center of many important events in the life of the Royal Family. Princess Juliana and Prince Bernhard and Prince Constantijn and Princess Laurentien were married here. You can see if the King is at work by the waving flag on the palace, while you are doing your luxury shopping. Several entrepreneurs of Het Noordeinde shopping area are purveyors to the King and with a unique range of local heroes and family businesses, Het Noordeinde is also very popular with international visitors.
Accessibility
Het Noordeinde is easily accessible by car, tram, and bicycle. There are many parking options in the area. The nearest parking garages are Het Noordeinde car park in Heulstraat, Parkstraat car park in Oranjestraat and the Hilton hotel car park. There is a free Biesieklette (www.biesieklette.nl) and from The Hague Central Station you can walk to Het Noordeinde in fifteen minutes. Several trams stop at the Kneuterdijk stop. The rest of the city center of The Hague is also easily accessible from Het Noordeinde.