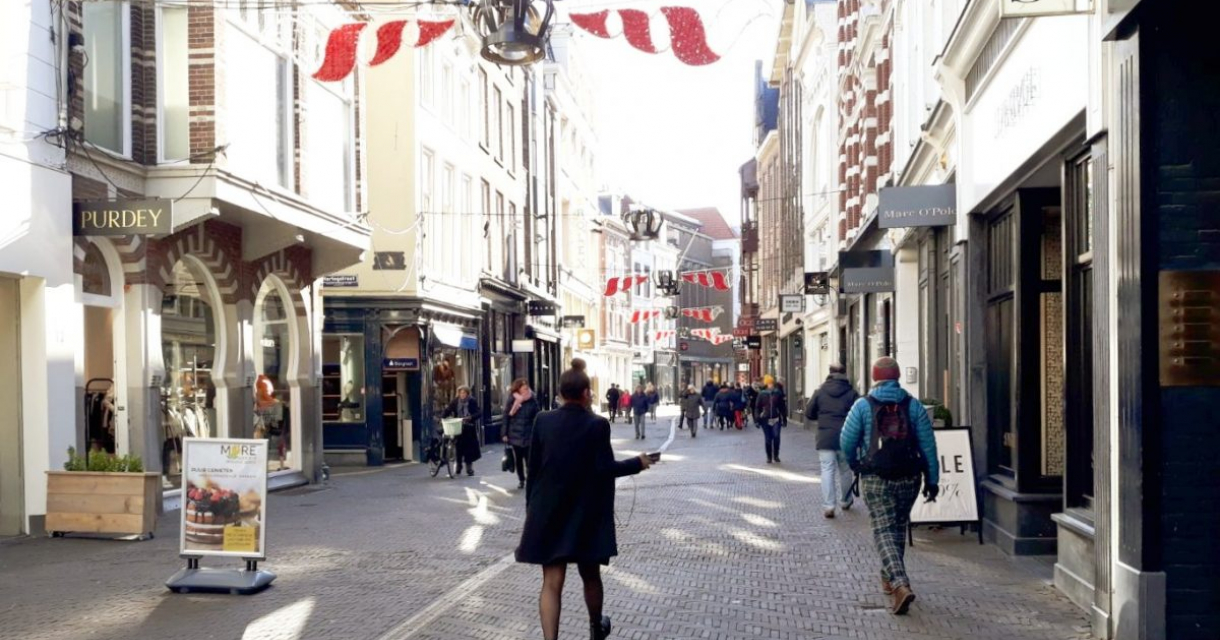 Bookmark
Remove
Noordeinde is one of the best-known shopping areas in the old centre of The Hague. In addition to King Willem-Alexander's working palace, Noordeinde Palace, the chic Noordeinde district is primarily known for its distinctive fashion boutiques, galleries and art and antiques dealers, located in beautiful art nouveau buildings. Jewellers, antique dealers and galleries are interspersed with coffee cafés and restaurants, which makes Noordeinde worth visiting for anyone.

Art street
Galleries, antiques and art dealers make Noordeinde the Netherlands' definitive art street. The street is traditionally known for its many galleries, art and antiques dealers: 19th and 20th century paintings and sculptures, Japanese cabinets, silver jewellery, African statues, art nouveau and art deco are just a few of the specialities available here. Merchandise ranges from 18th century portrait painters to silver and from Oriental porcelain to vintage photography. A number of galleries have extended their exhibition spaces by creating spacious sculpture gardens. The interior boutiques from international chains complete the merchandise on offer in Noordeinde.

Shopping street with allure
Where else in the Netherlands can you shop around a royal palace? Noordeinde is famous for the many exclusive stores that are located here. In addition to contemporary chic boutiques, multibrand and flagship stores, you will also find exceptionally trendy design and interior shops. Noordeinde offers exclusive fashion and a variety of international brands for women, as well as men and children. The jewellers, antique dealers and galleries combine with the coffee cafés and restaurants to create all the right ingredients for a day of shopping with allure.

Culinary
From high tea in a beautiful city garden to an exquisite five-course dinner in an internationally oriented restaurant: you will find it all at Noordeinde. In addition to a wealth of restaurants, you can enjoy coffee or drinks here in hip coffee cafés and cosy little pubs. Savour the best coffee at Lola, French dishes at lunch room Le Gône, an Italian focaccia at Trattoria Da Gianni or a Thai dinner at Orchids. Noordeinde also has something for everyone when it comes to culinary enjoyment.

Noordeinde Palace
Noordeinde Palace, King Willem-Alexander's working palace, is located in this elegant shopping street. Noordeinde Palace is the centrepiece of many important events in the life of the Royal Family. For example, Princess Juliana and Prince Bernhard, and Prince Constantijn and Princess Laurentien married here. The flapping flag on the palace shows you whether the king is working, while you shop in luxury. Afterwards, you can enjoy relaxing in the fresh air in the adjoining Palace Gardens.

Accessibility
Noordeinde is easy to reach by car, tram and bike. There are plenty of parking opportunities in the vicinity. The nearest parking garages are Noordeinde parking in Heulstraat and Parkstraat parking garage in Oranjestraat. Noordeinde is a fifteen-minute walk from Central Station. A number of trams stop at the Kneuterdijk stop. The rest of The Hague is also easy to reach from Noordeinde.