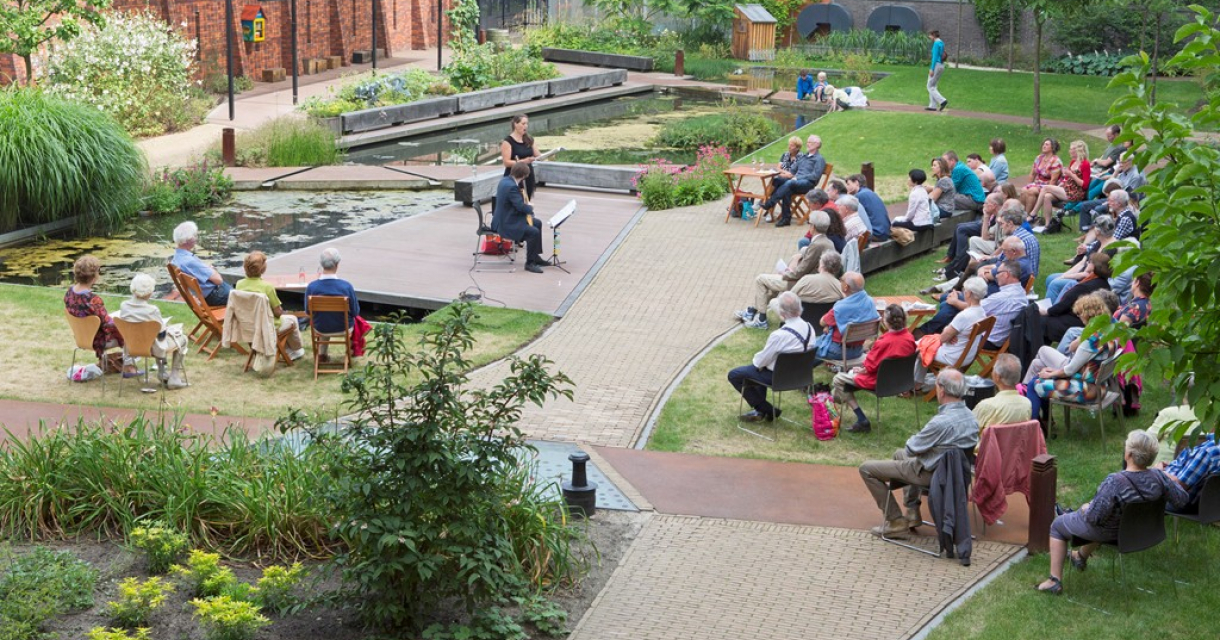 Favourites
Remove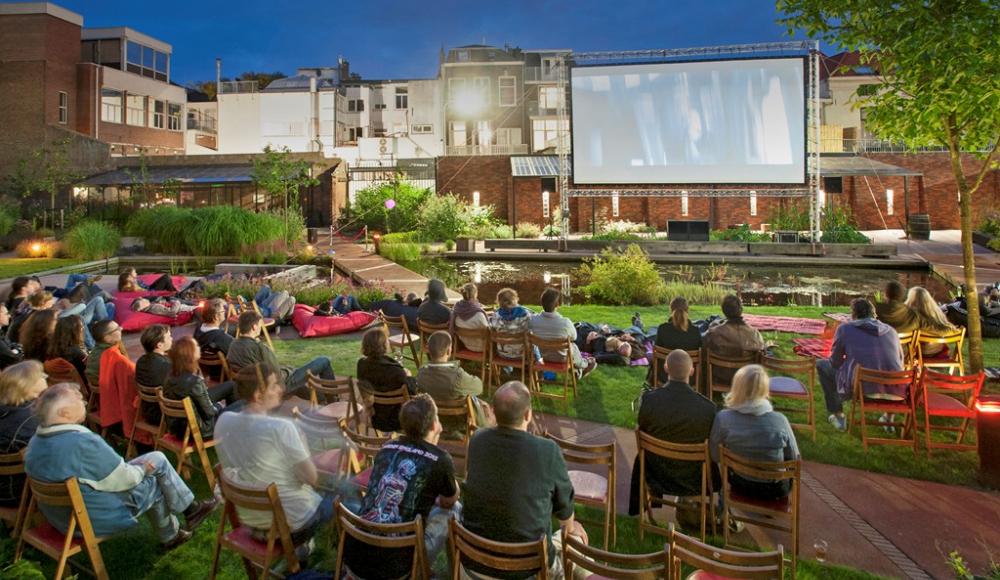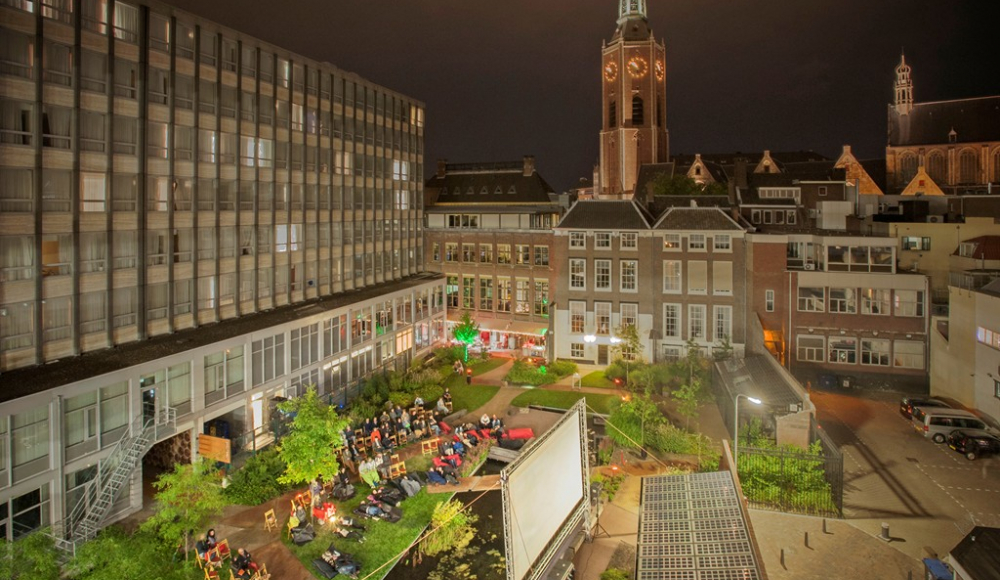 The Nutshuis is located in a former bank building. From 1921 to 1992 the head office of the Nutsspaarbank in The Hague was located here. In 2002, the bank moved out of the building. After a thorough renovation, it opened its doors again in 2006 as the Nutshuis. It is a collective building for social organizations and a location for social and cultural meetings and events.
 
Café Juni in the Nutshuis
Since 2015, the second location of lunchroom Juni from the Molenstraat has also been located in the Nutshuis. On weekdays and Saturdays you can enjoy a delicious lunch in a homely atmosphere. Fresh pies, well-filled sandwiches, fresh fruit shakes, soups, quiches and much more are made every day. With products from the region, organic and responsible, the dishes of June are even tastier. This, combined with the lovely city garden of the Nuthuis, makes Juni the ideal meeting location in the heart of The Hague.