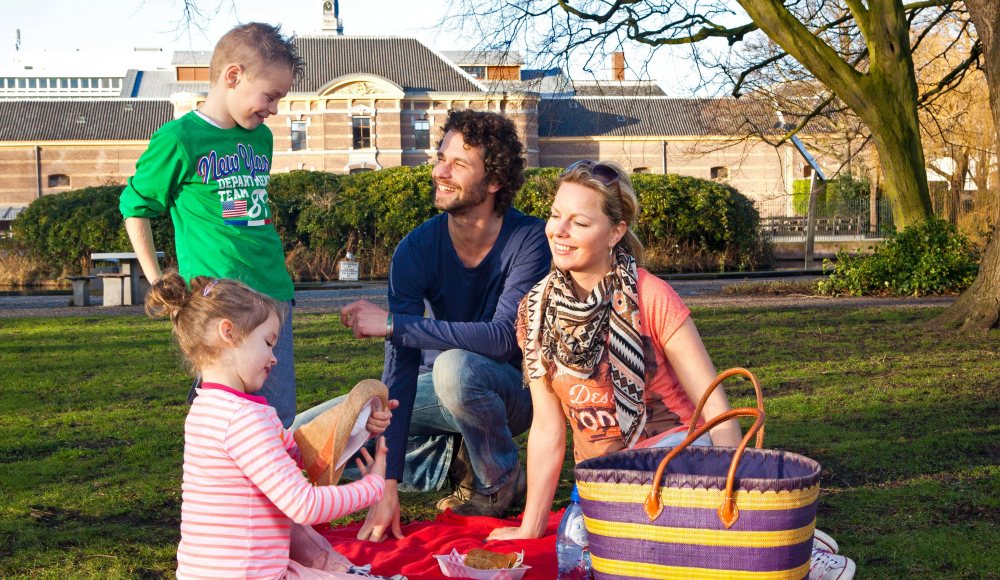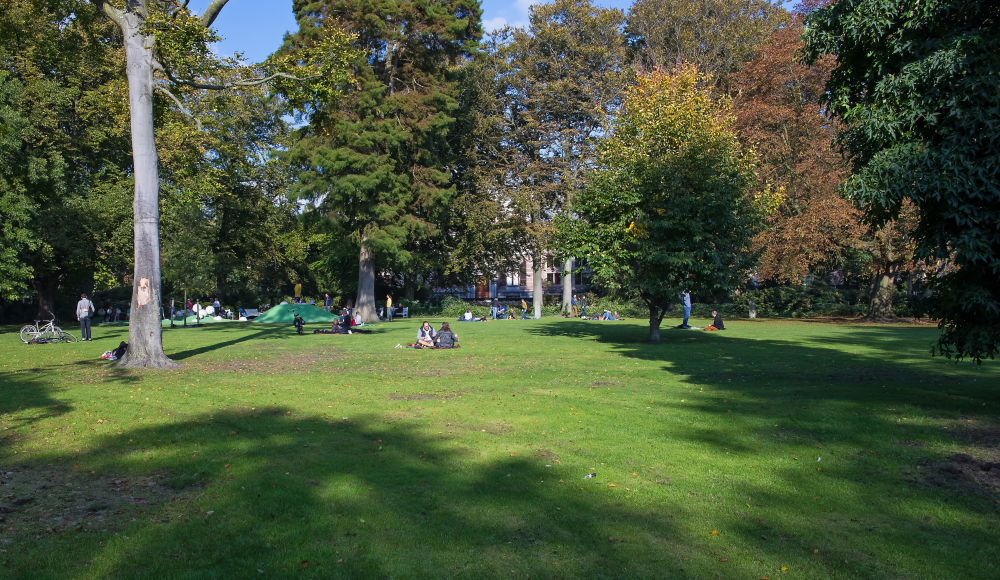 The Palace Garden ('Paleistuin') is one of The Hague's hidden gems. This romantic park with flowerbeds, fountains, hedgerows and ponds lies directly behind Noordeinde Palace. Every day the inhabitants of The Hague gather in this quiet oasis. On warm days, adults seek shade amongst the trees, children play in the grass and amorous couples enjoy a picnic in the park.

History 
Frederik Hendrik, the son of William of Orange, had the gardens landscaped for his mother at the beginning of the seventeenth century. Known in those days as the 'Princesses' Garden', the park was full of romantic flowerbeds, ponds, fountains and marble statues. The garden was given to the Municipality of The Hague in the twentieth century and it is now a normal park by Dutch standards, as well as a great place to picnic on summer days. Bask in this wonderfully regal setting for a while, sandwiched between the Royal Stables, the working Noordeinde Palace and the Royal Archives.

A royal picnic 
A picnic in Paleistuin park is one of the nicest ways to enjoy this city park. At the Court Quarter ('Hofkwartier') there are several establishments like Lapsang where you can pick up a picnic basket.

Opening hours 
The Palace Garden is located at the Prinsessewal, next to the Royal Stables. The garden is open to the public daily from sunrise to sunset.