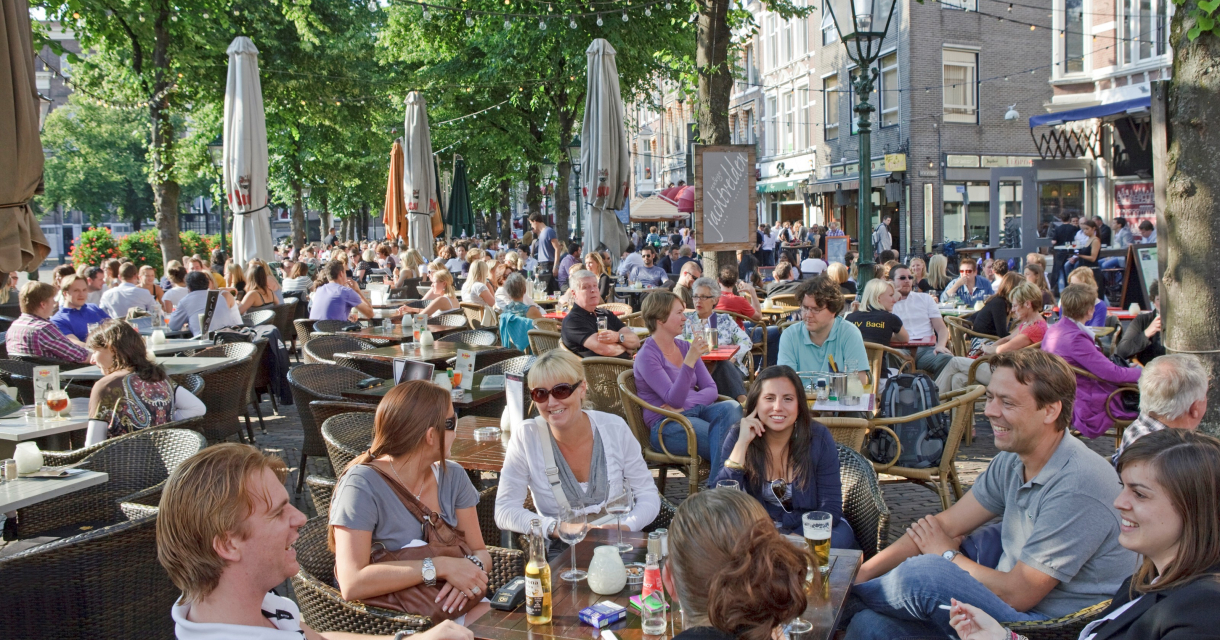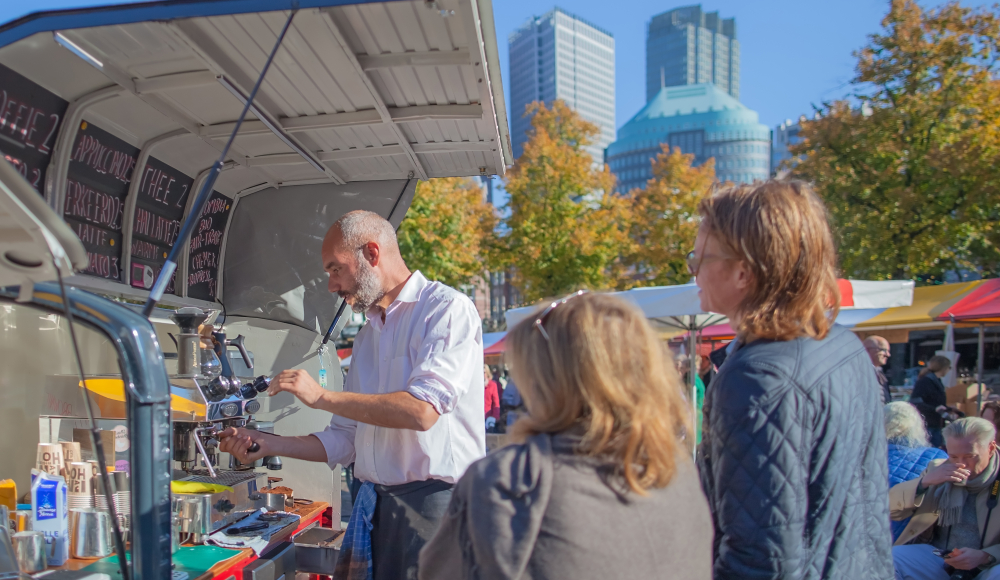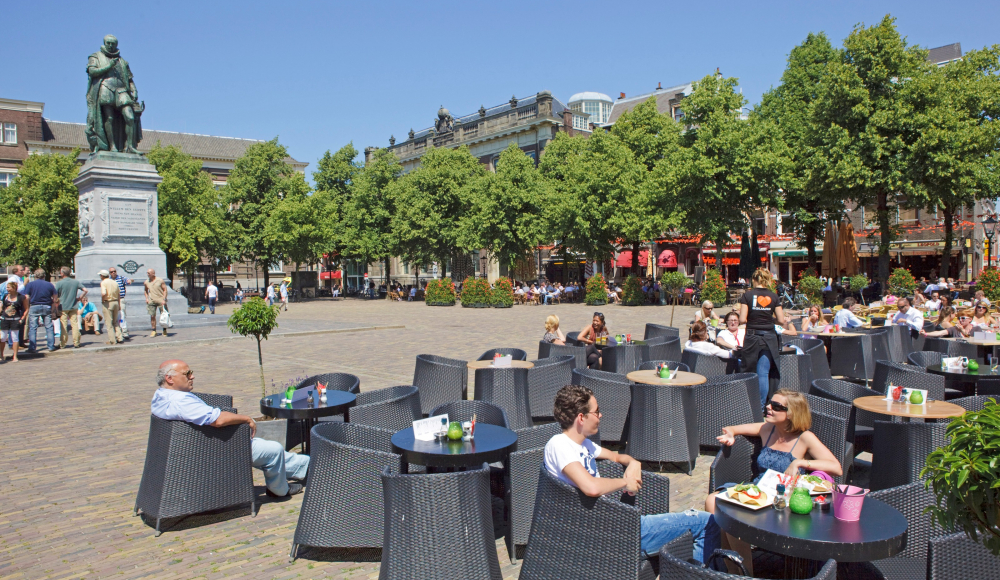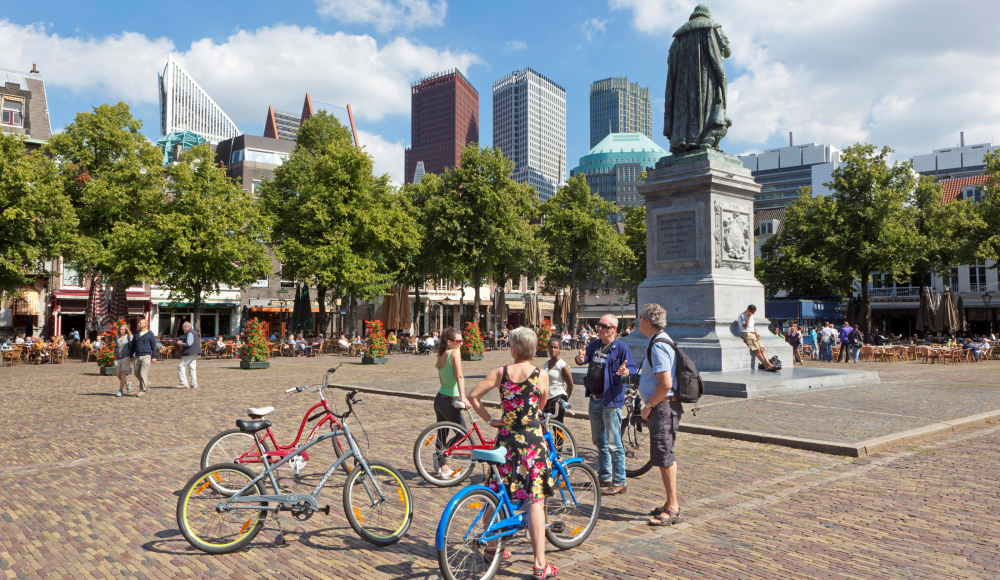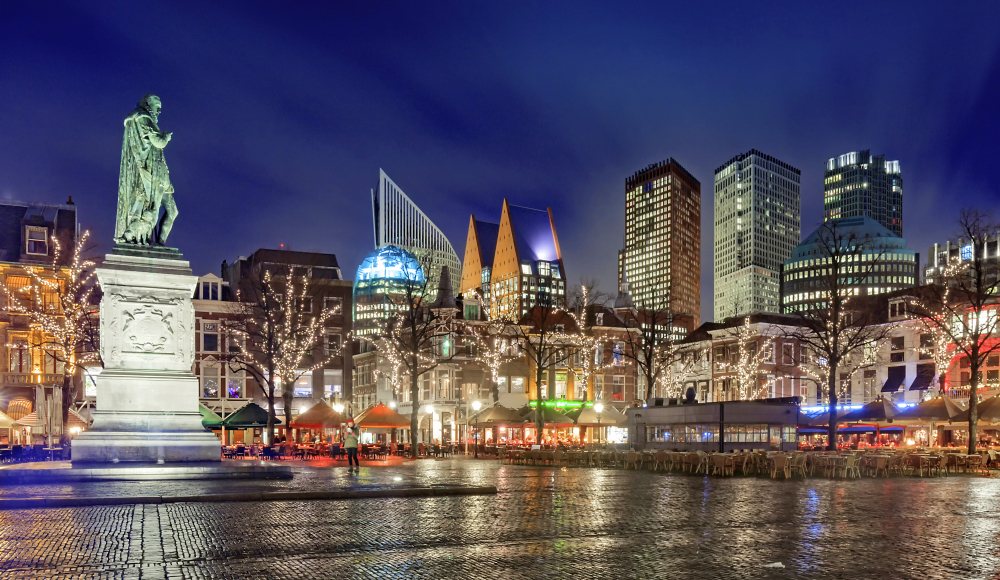 The Plein is one of the more picturesque and tasteful spots for dining and drinking in The Hague. Situated next to the Binnenhof, the political heart of the Netherlands, the historic Plein (literally 'square') offers grand buildings and many lunchrooms and restaurants during the daytime.

By day, the Plein, which initially served as the fruit and vegetable gardens belonging to the Binnenhof castle, has the feeling of an old town square in the middle of an active metropolis. It's impossible to miss the contrast between the historical, quaint buildings located on the Plein and the modern skyscrapers towering behind.

After five o'clock the corporate suits and yuppies turn up on this historic square for a drink. It isn't unusual to see Ministers and Secretaries of State walking round. 

At night, however, the same venues transform in cafes and clubs. The Plein is one of the main nightlife hotspots in The Hague. 

Whether you are coming for a quick bite and a drink in a café-restaurant or to dance into the early hours of the morning in one of the trendy clubs - the Plein is the place to be!