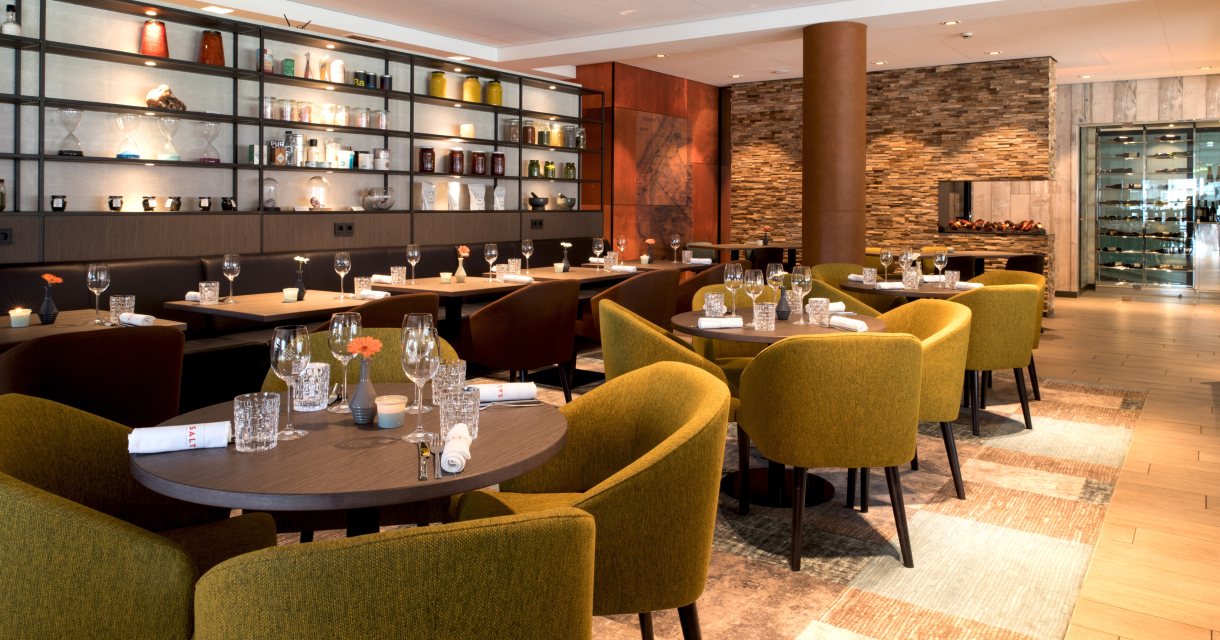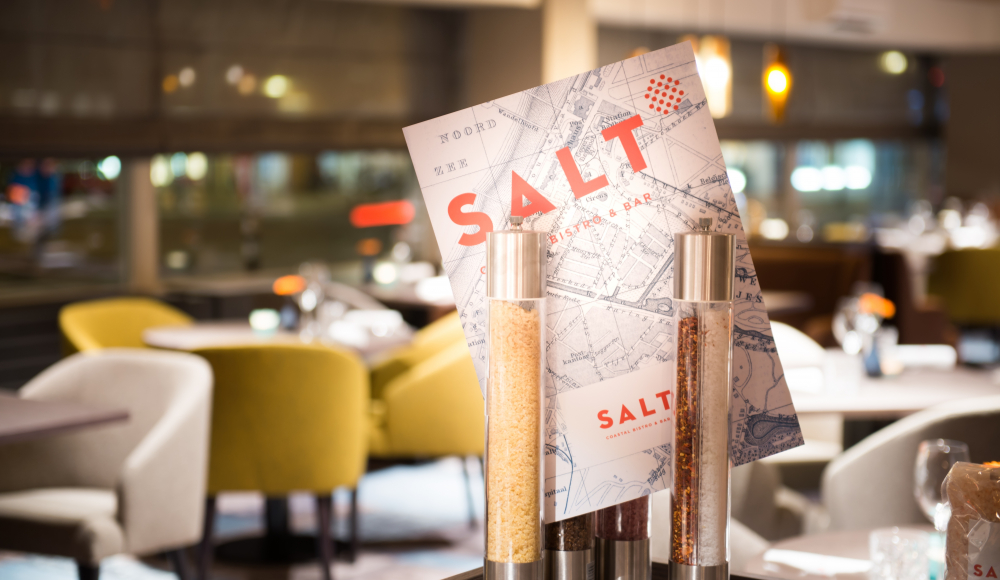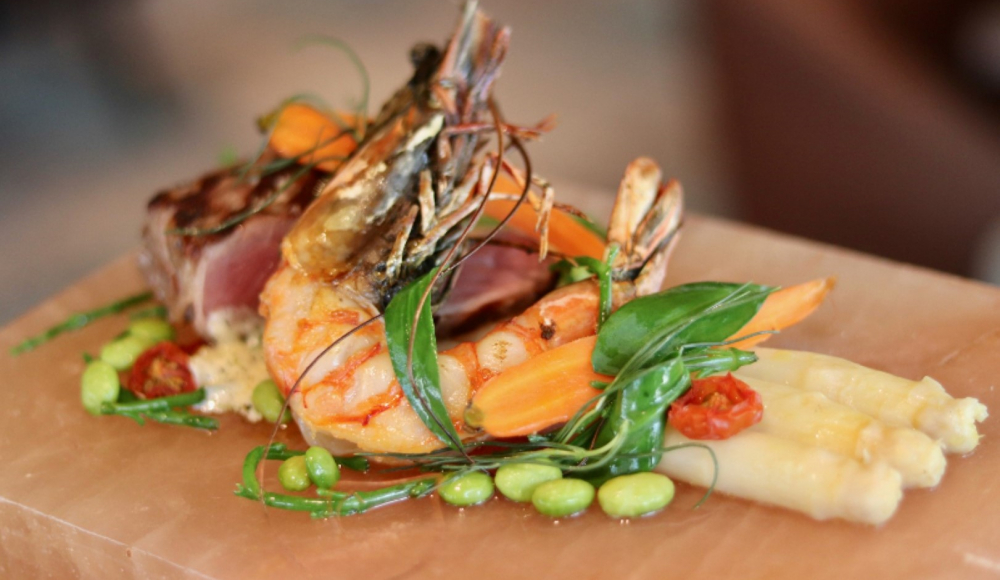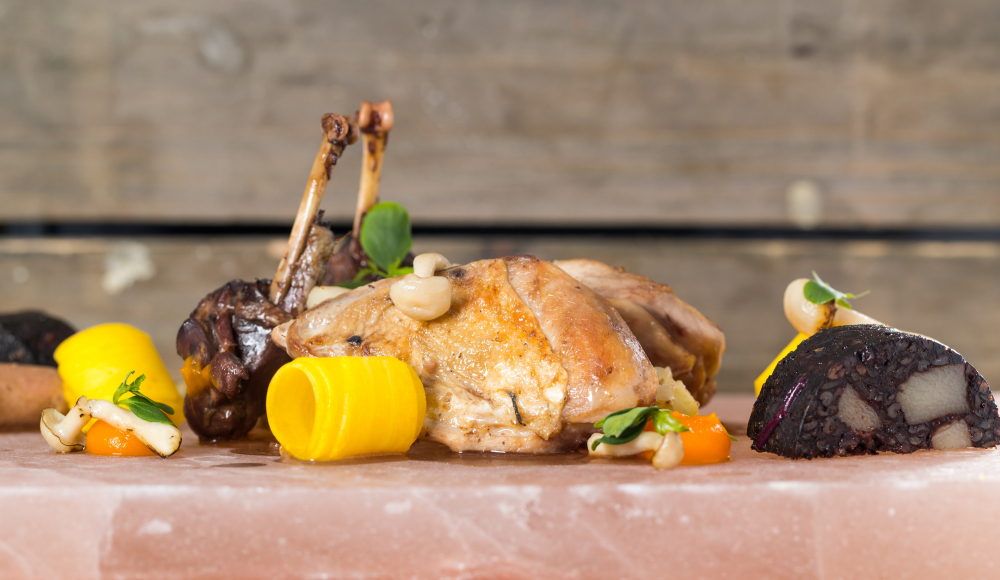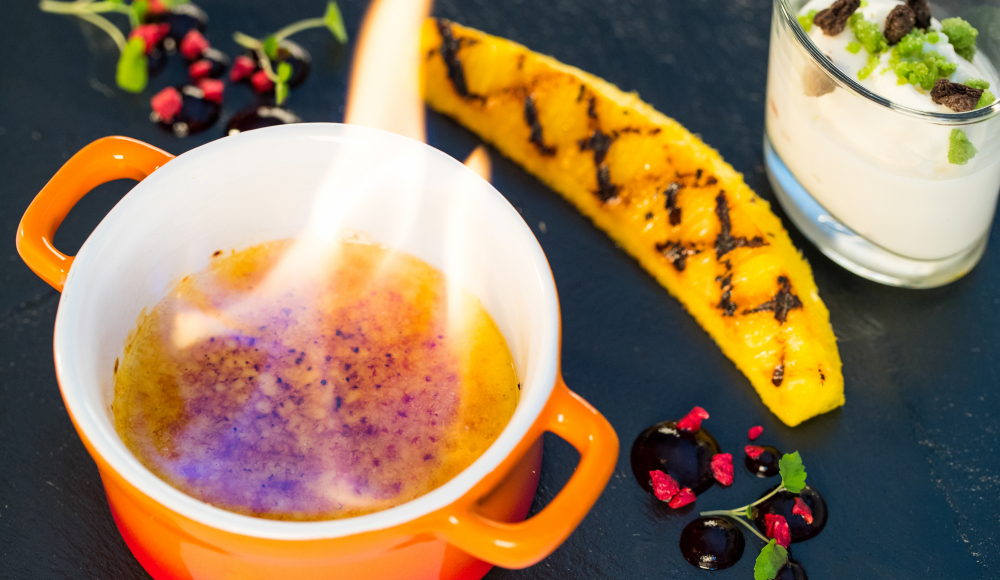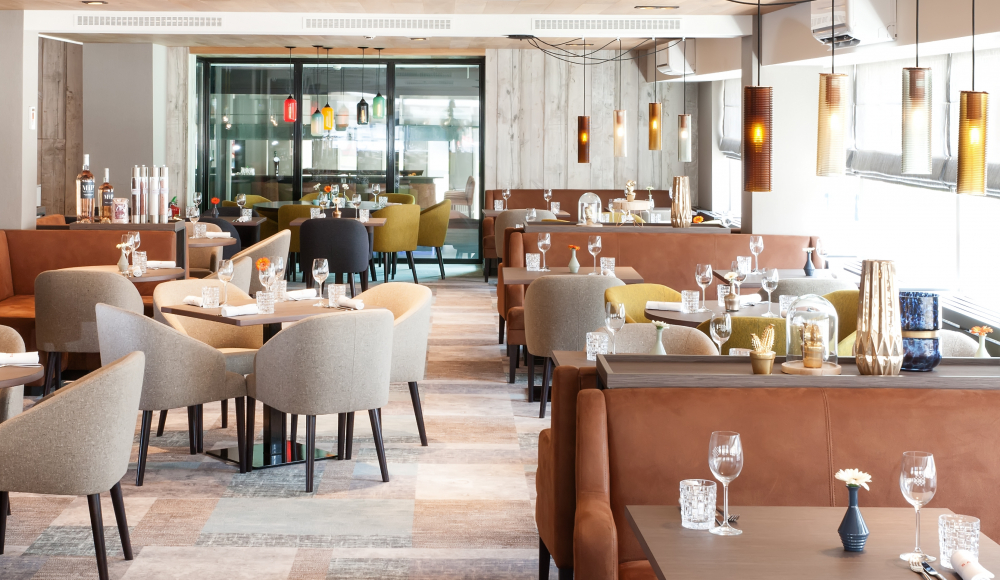 The Scheveningen coast, recognisable by its salty sea air and the salty sea. A source of inspiration for SALT Coastal Bistro and Bar. You can find the renewed SALT restaurant in the Bilderberg Europa Hotel at only 198 steps from the beach. Here you will be surprised by tasty dishes from the refined French kitchen with Mediterranean and Asian influences, which includes the subtle use of special types of salt.

At SALT you can dine and enjoy yourself in a relaxed manner by tasting, eating and sharing. All starters and main course can be ordered as 'tasting' (half portion), normal or 'sharing' (one and a half portion). You are also more than welcome at SALT bar for a cosmopolitan cocktail or one of the homemade infusions or to enjoy a wonderful cup of coffee or a gin tonic on the terrace! Our employees work with passion and under the inspiring leadership of chef Michel van Dijk they give you a culinary experience with wonderful tastes and special dishes.

Private Dining
SALT Coastal Bistro offers the possibility of meeting, lunching or dining with a group of people in a private setting. In addition to the regular menu and the Chef's special menu's, you can also opt for a tailor-made event for your group.

Accessibility
From Den Haag Centraal and Den Haag Hollands Spoor: Tram line 1 or 9 to Scheveningen. Exit at the 'Kurhaus' stop on Gevers Deynootweg. Walk another 100 metres in the direction of the tram line and you will see SALT Coastal Bistro in the Bilderberg Europa hotel to your right at the corner of Zwolsestraat.

By car
From all directions: via the Prins Clausplein junction (A4/A12/A13). Follow Den Haag (A12). Follow the A12 until the end of the road. Head right at the t-fork towards Scheveningen/Wassenaar (Benoordenhoutseweg). Turn left at the first intersection towards Scheveningen and then keep heading towards Scheveningen - Bad (Van Alkemadelaan, which turns into Zwolsestraat). SALT Coastal Bistro is located in the Bilderberg Europa Hotel at the end of Zwolsestraat to the right.

Parking
P1 carpark under the hotel and P2 carpark next to the hotel. The costs of both carparks are €19.50 per car per night and requires a key. You can collect the key from the hotel reception desk in advance. Limited availability means that parking is also possible in the public STRAND Parking, at approximately 200 metres from the hotel. Park in section A.