Favourites
Remove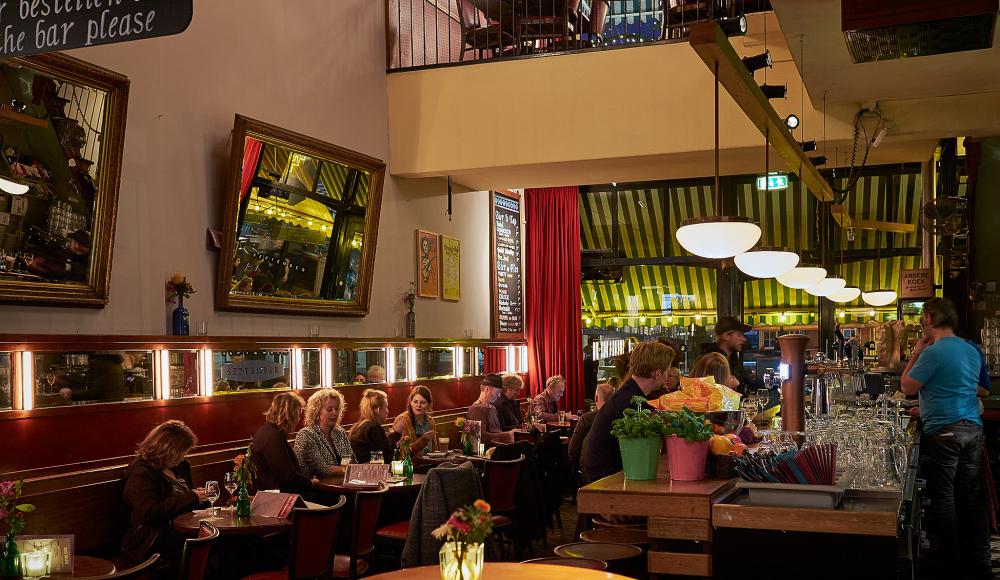 September is open daily from 11am. A quiet place to read the newspaper with a good cup of coffee, ideal for a business meeting or to have a glass of wine with friends. In the evenings there are regular jazz sessions and acoustic acts on stage and at the weekend it becomes a lively crowd with people eating, drinking and dancing on two floors.
From 17.00 we will transform from regular cafe to bistro. With table service, Mediterranean dishes with a bistro twist and a hostess who will gladly provide you with wine advice.
Eating in September
In September you can enjoy bistro classics seven days a week. With fresh, mostly locally produced ingredients and prepared à la minute with lots of love.
In the afternoon, sit down for a sandwich with goat cheese, grilled peppers and balsamic syrup or choose an artichoke salad. For the hearty appetite, there are burgers and various types of bouncers.
We love Mediterranean regional dishes with a local bistro twist. We honor the classics: Moules Frites, a tender steak or fish fried in butter. Vegetarians are also more than welcome for a Mediterranean adventure, for example they opt for a black bean burger or the famous chicken satay from the Vegetarian Butcher.
Drink
From a cappuccino with your newspaper in the morning, a pastis as an aperitif and delicious wines with dinner: September has the ultimate drink ready for you at any time of the day. Paul Fonderie provides us with a wide range of organic quality wines. Our hosts and ladies are happy to advise you on the right choice and tell you about the special wines that we serve outside the menu. In addition to the usual range of drinks, ice cold (specialty) beers are waiting for you on the eight taps and we are proud of our magnificent collection of gins, with which we are happy to build your favorite gin and tonic for you. We serve Hermit Gin, a slightly salty Hague gin that you should definitely try!
Fresh oysters are very popular in summer, which turn a simple aperitif into something special.