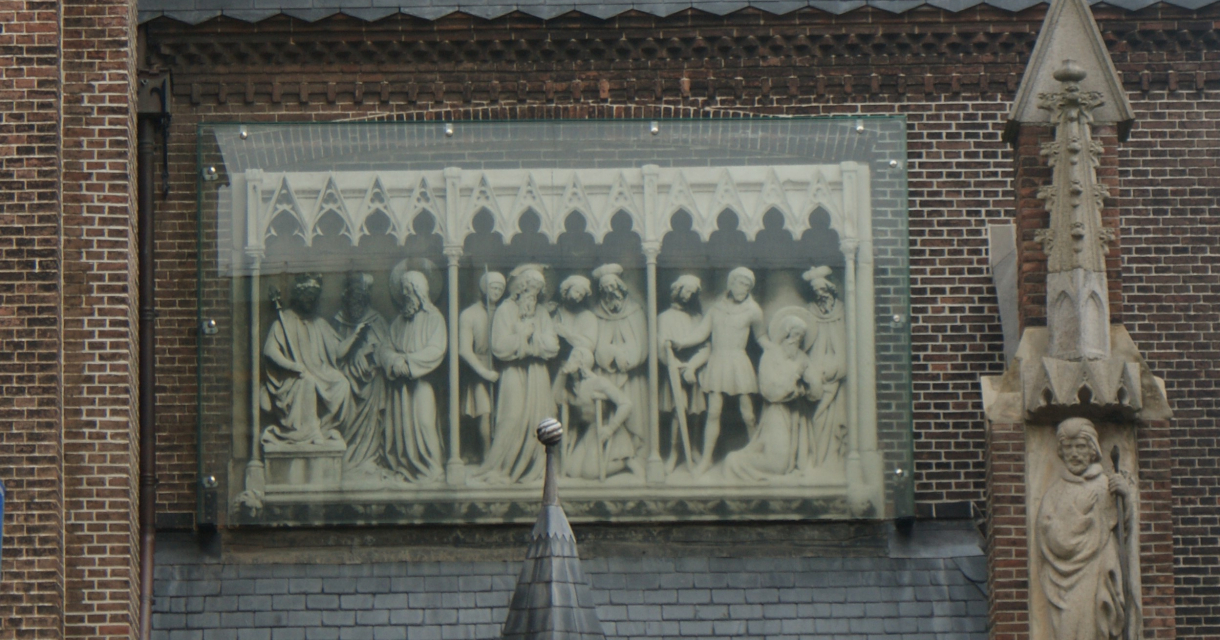 The church was built in 1875-1878 to a design by the well-known architect Pierre Cuypers. It is a three-aisled cruciform basilica in neo-Gothic style. The semi-built church tower with a hexagonal spire at the front is 94 meters high, making it the highest church tower in The Hague, one meter higher than the tower of the Grote or Sint-Jacobskerk. The church building also has a spire with a spire. What is special is that the architect placed the buttresses on the inside of the walls in order to make optimum use of the available space. Partly because of the precious polychromy, St James was the most expensive Dutch church of the 19th century.
The organs
There are two organs in the St. Jacobuskerk. The main organ by organ builder Adema/Scheurs was originally built in 1890 for the Spaarnekerk in Haarlem and was moved to its current location in 1978 where it was expanded and adapted. the organ now has 57 stops over three manuals and pedal. The traction is electro/pneumatic.
In 2016, an altar organ by Jos Laus was placed in the priest's choir. This organ has 16 stops over two manuals and pedal. The traction is electro/mechanical.
Concerts
The St. Jacobuskerk Concerts Committee organizes concerts for organ, organ+ and/or choral singing throughout the year (starting at 4 pm). Admission is free, but a free contribution through the collection is recommended.
Accessibility
Line: 1, 22, 24 (Mauritskade)