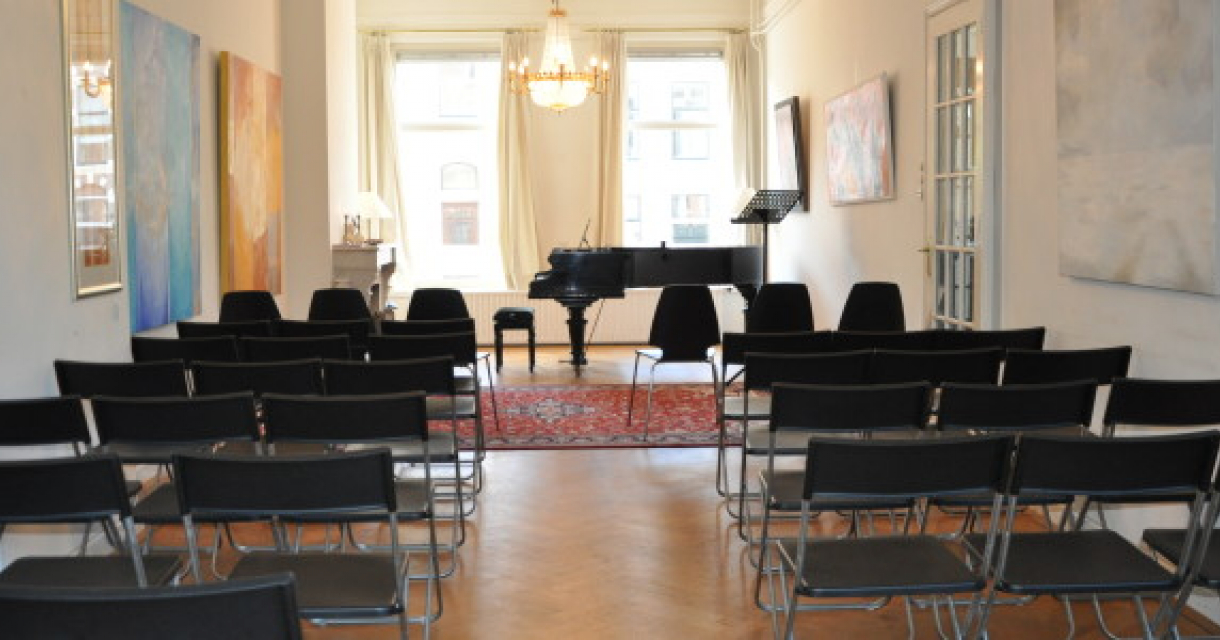 Studio Sophia is located on the 'bel-floor' of a stately house on the outskirts of Duinoord, The Hague.
Concert
Studio Sophia is a location for small-scale concerts, try-outs and a prediction afternoon/evening for students. The sparkling acoustics and the presence of two grand pianos (Steinway and Ibach) offer pianists the opportunity to study and try out their recital.
Reading
Studio Sophia is the place to be for lectures and presentations for small groups. A simple beamer with a screen or a flipchart enable the speaker to bring the story well into the limelight.
Meeting
Studio Sophia is suitable for meetings of groups up to 14 people. Everyone can see each other well at a long table. During the day parking is free. Boards of cultural institutions especially appreciate the Steinway grand piano present for a bit of music in between the agenda items.