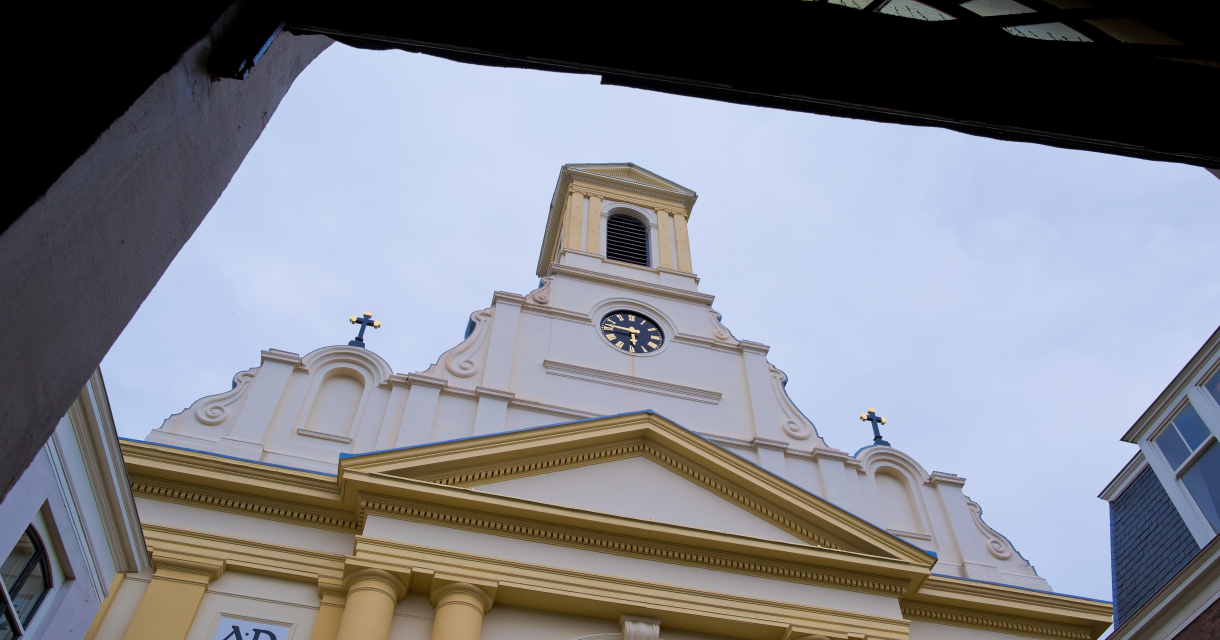 The Teresa van Avila Church stands on the site of an old predecessor, on Westeinde in The Hague. The predecessor, which, thanks to the protection of the Spanish envoys, was able to somewhat outgrow the status of a hidden church, has remained recognizable due to the current facade. The Teresa van Avilakerk was built from 1839 to 1841 by the architect des Konings, Tielman Francois Suys. The church is part of the Roman Catholic community and, in addition to being a national monument, is also a protected building on the UNESCO world list.
History
The Teresa van Avilakerk is a representative of a style period with special cultural-historical value. The Church of Teresa of Avila is a symbol of the community that, after prolonged repression in the last century, was finally able to manifest itself. Nevertheless, the community had to fall back on the Waterstaat style (for Rijks-Royal subsidy) and foreign artists to get the Teresa van Avila Church built. Due to declining church visits, there is no longer a service in the Teresa of Avila Church, only the Polish Eucharist celebration still takes place here.
Build
The Teresia van Avila Church was built by Tielman Francois Suys, "architect of the King", who also designed the Moses and Aaron Church in Amsterdam. Construction lasted from 1839 to 1841. The Teresa de Avila church contains neoclassical and neo-baroque features, a plastered facade and plastered wooden vaults in the interior. As a representative of the "Waterstaatsstijl" (buildings that were built with state and royal subsidies), the Teresa van Avilakerk is a very good representative. Particularly because of the inventory that has been preserved in its entirety (marble main altar, beautifully carved pulpit, organ). In 1916, the church was fitted with stained glass windows that give the interior a soft and subdued character.
Accessibility
The Teresa van Avila Church is located in the Spanje Hof van The Hague. The Teresa of Avilakerk can be reached by various means of transport. The car offers a solution for visitors from outside the city, via the N440, the A4, A12 and A13. You can park at the parking garage on the Grote Markt, which is within walking distance of the Teresia van Avila Church. In addition, the Teresa van Avilakerk is also accessible by public transport. Central Station is within walking distance, but tram 2,3, 4 and 6 also take visitors to the Grote Markt. In addition, bus 22, 51 and tram 16 also stop in the vicinity of the Teresa van Avila Church.