Favourites
Remove
Take a unique walk through the Museum Quarter in The Hague with an Augmented Reality route (AR route). Experience this special part of the city with no fewer than twelve cultural hotspots in an interactive way. From now and then.
HERE you will find more information about how the Augmented Reality route works.
AR route
Discover the stories of people (or objects) who have all been in the Museum Quarter and are still there. Start the AR route at the central element (see map no. 11). There you will find a map with all locations where a Museum Quarter Seal is located. Scan the QR code on the seal and enjoy 11 unique stories about the greats of the earth.
Use Web App
Scan the QR code with your smartphone and discover how a person (or object) has contributed to the rich history of the Museum Quarter. Listen to the stories and the events behind the historic facades of the Museum Quarter and take the (augmented) photo with the greats of the earth. For example with Mozart or wave from the royal Glass Coach.
Please note: this AR tour is available from October 22, 2021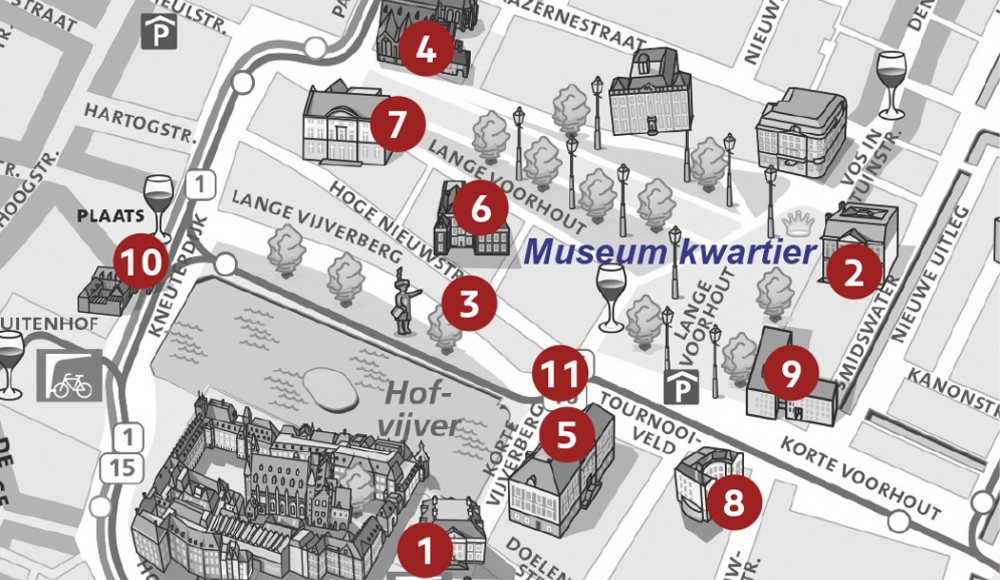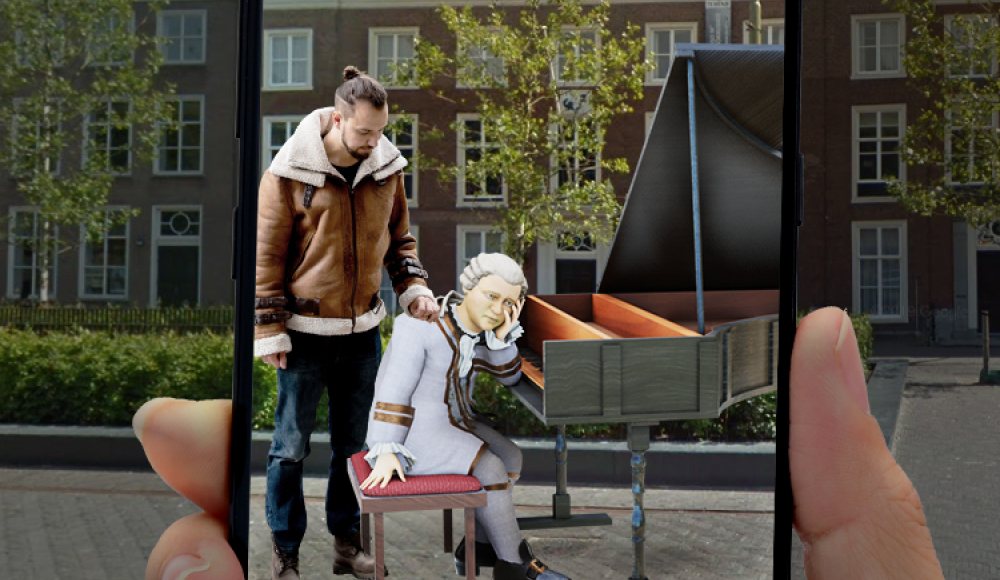 Route train station The Hague Central
The Museum Quarter is within walking distance of The Hague Central Station. Moreover, tram lines 15, 16 and bus 22, 24, 28 and 31 also stop here. It is only a 7-minute walk from The Hague Central Station to the Museum Quarter. With the special walking route it is impossible to get lost. Follow the Museum Quarter stamps in the streets and walk straight to the heart of the Museum Quarter: the Toernooiveld. Here is the central element.
By car?
Planning to come by car? The Museumkwartier car park (Interparking) is easily accessible, centrally located and affordable.
Tip: book a parking space in advance.
Royal Tour
Look here for more walks and royal entertainment. For example, opt for the royal walk which includes Noordeinde Palace, close to the Museum Quarter.